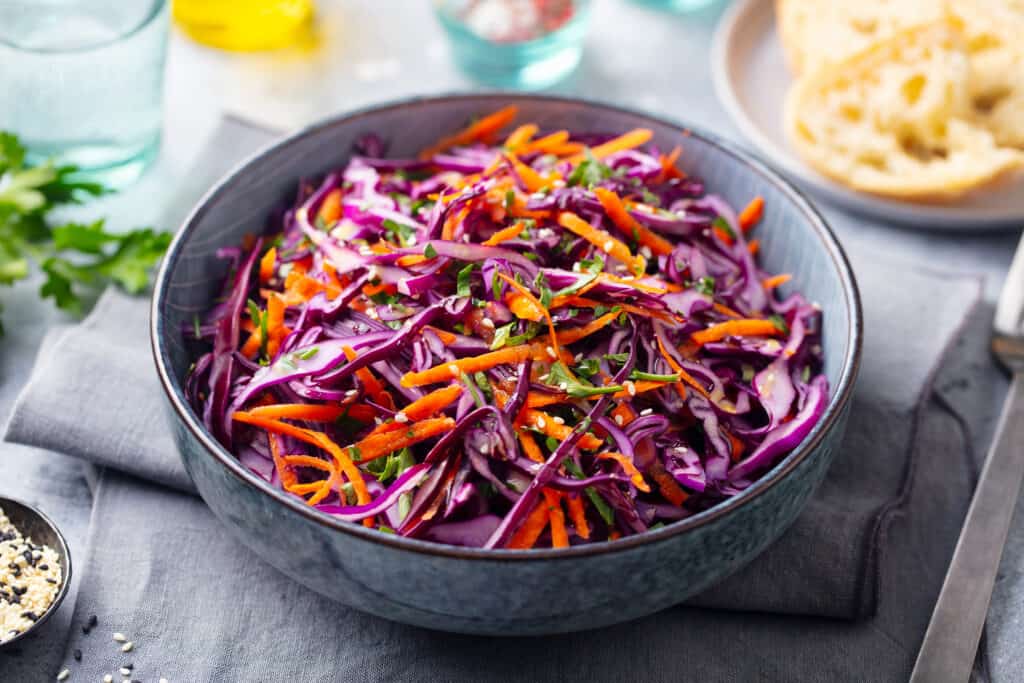 The red cabbage is beautiful on the plate and in the garden. Red cabbage pickles better than green cabbage. It is stout and pungent. The Germans sometimes call red cabbage Red Kraut.
Red Cabbage Serving Suggestions
Red cabbage leaves are generally thicker than green or Savoy cabbages and not quite as tasty. Red cabbage is often pickled (see below).
If you are not pickling red cabbage, add it raw to green cabbage in coleslaw or for color in a green salad.
As a stand-alone or side dish let red cabbage plays off of stronger flavors.
Fry sliced red cabbage lightly in bacon fat, add just a dash of vinegar so that the cabbage stays red during cooking, and serve the dish garnished with deviled eggs.
Try this quick recipe: Red Cabbage and Apples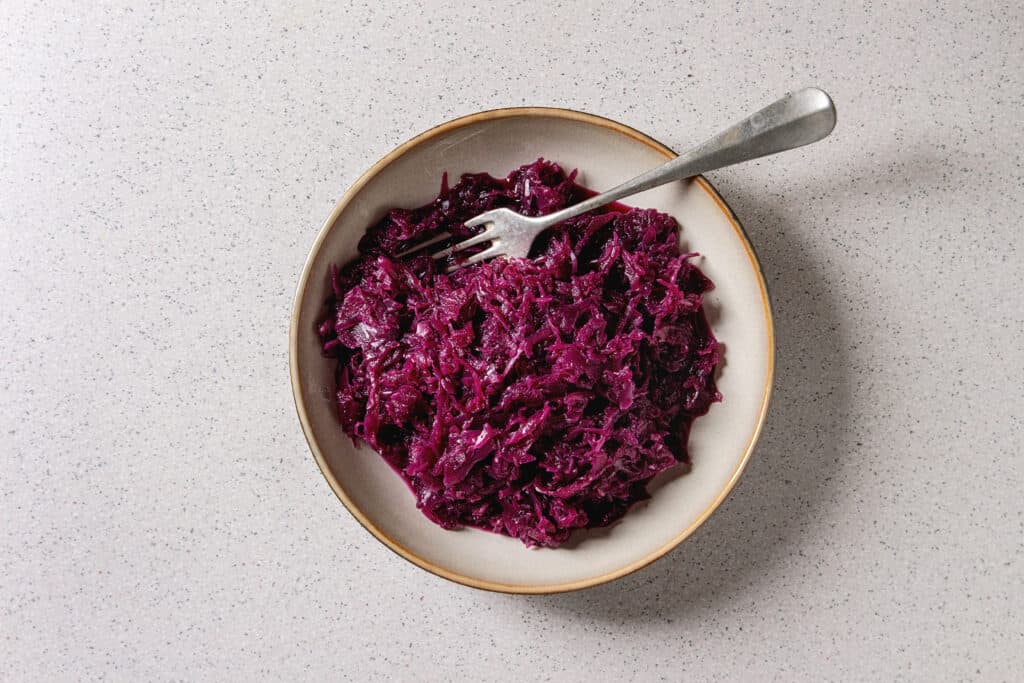 Quick Red Cabbage Pickling Recipe
Chop a large head of red cabbage.
Add one cup of chopped onions and one tablespoon of salt along with sweet-and-sour syrup (three cups of vinegar and one cup of honey).
Simmer the combined ingredients for ten minutes and pack boiling hot into sterilized canning jars.
Seal while hot.
Red Cabbage Varieties to Try
'Ruby Ball' is compact and solid and probably the most flavorful red cabbage.
'Mammoth Red Rock' is large and stores well.
'Scarlet O'Hara' is a Japanese hybrid.
'Ruby Perfection' red cabbage noted for its beauty.
'Lasso' and 'Red Acre' are two open-pollinated red cabbages.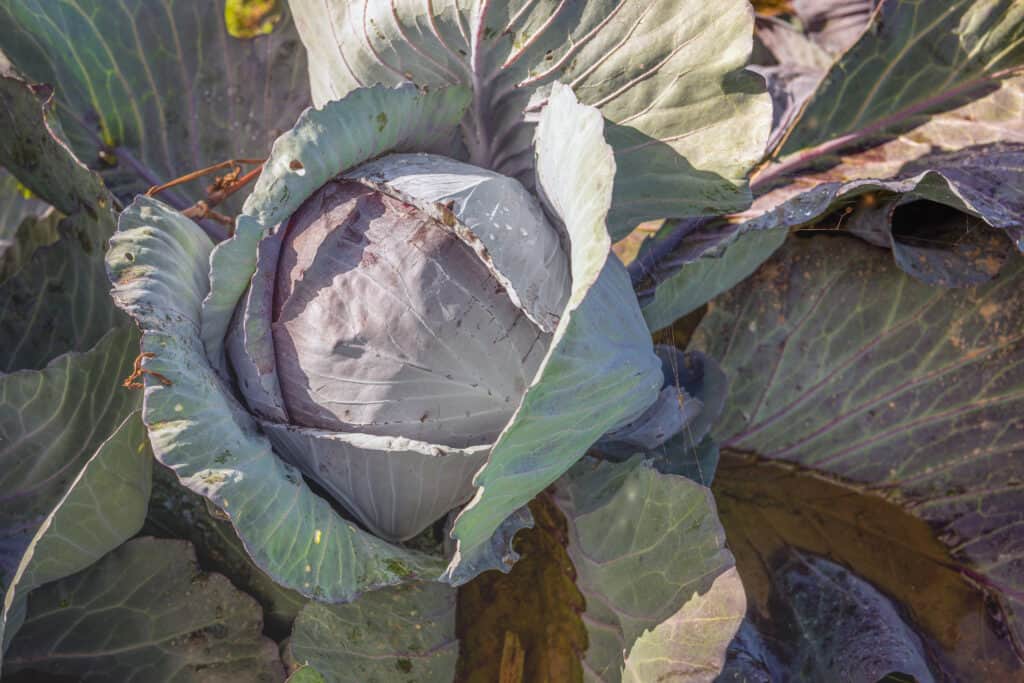 Red Cabbage Growing Suggestions
Cabbage is known for splitting before it matures. This may be a watering issue. Red cabbage is less likely to split than white cabbage.
The cabbage is a hardy, cool-weather crop that takes from 95 to 140 days to mature. The cabbage prefers to finish its growth in cool weather, so plant cabbage in early spring or at the end of summer. A hint of frost will enhance the flavor of cabbage, but freezing weather will discolor the leaves.
For spring planting choose varieties described as early or summer cabbage such as 'Ruby Ball'. Early cabbages have fewer leaves than late or winter cabbages (cabbages form leaves from the inside out, so fuller heads take more time). Late cabbages (also called storage cabbages) are harvested from fall through late winter.
Also of interest:
How to Harvest and Store Cabbage