Shallots have a sweet, delicate flavor and aroma. They are more subtle than onion and less pungent than garlic.
Shallots can be served raw or cooked. Shallots are most often used as a condiment to enhance the flavor of other foods, but they can be cooked alone as a vegetable.
Fresh green shallots with the subtlest flavor come with an early harvest in spring. Dry shallots are available year-round.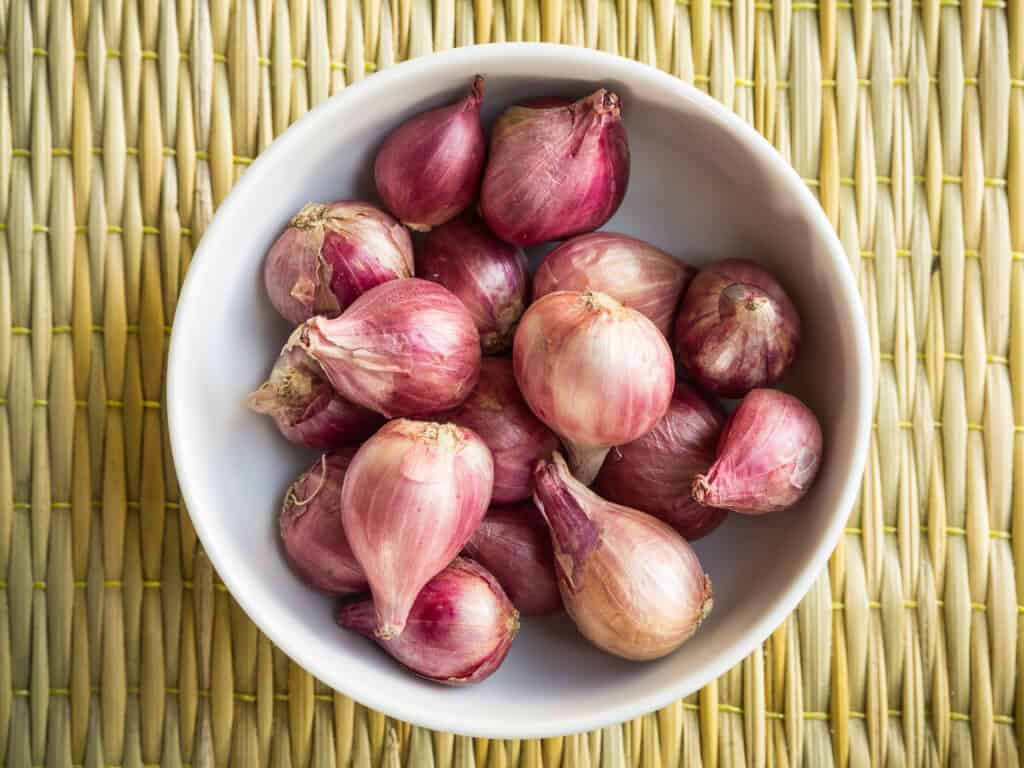 Common shallot types
There are many varieties of shallots. Three types are common:
Jersey shallot is a short, round bulb that looks something like a small onion. It has an orange to reddish-pink skin and a mild taste. It is named for the Isle of Jersey and is sometimes called a "false" shallot, orange shallot, or red shallot. The Dutch shallot is a variety of Jersey shallot.
Gray shallot or "true" shallot is smaller and more elongated than the Jersey shallot. It has pale—not actually gray—skin with a slightly purple-colored head. The gray shallot—which is also called a common shallot, "true" shallot, or French shallot—has firm flesh with a mild and more subtle flavor than the Jersey shallot.
Cuisse de poulet shallot is a very elongated shallot with deep golden skin and a very sweet flavor. It takes its French name from its resemblance to a chicken thigh. Sometimes these shallots are also called frog's leg shallot for their resemblance to a bull frog's leg.
Kitchen Helpers from Amazon: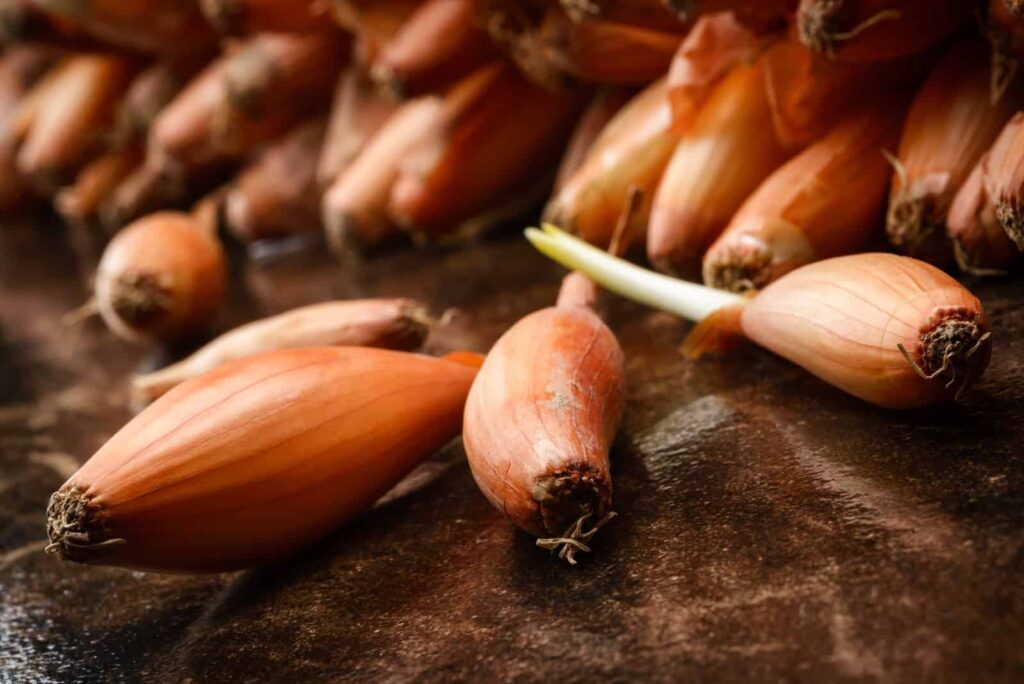 How to choose shallots
Select shallots that are plump, firm, and dry-skinned.
Avoid shallots that are wrinkled or sprouting, or that show any signs of black mold.
How to store shallots
It is best to allow harvested bulbs to dry for a month in a cool, dry, well-ventilated place before use or storage. You can clip the stems and store the bulbs in mesh bags.
Freshly harvested shallots will keep in the refrigerator for up to a week.
Shallots also can be minced and packed into ice cube trays, frozen, then sealed in plastic bags and stored in the freezer for up to 8 months. Each cube will contain about 2 tablespoons (25 ml).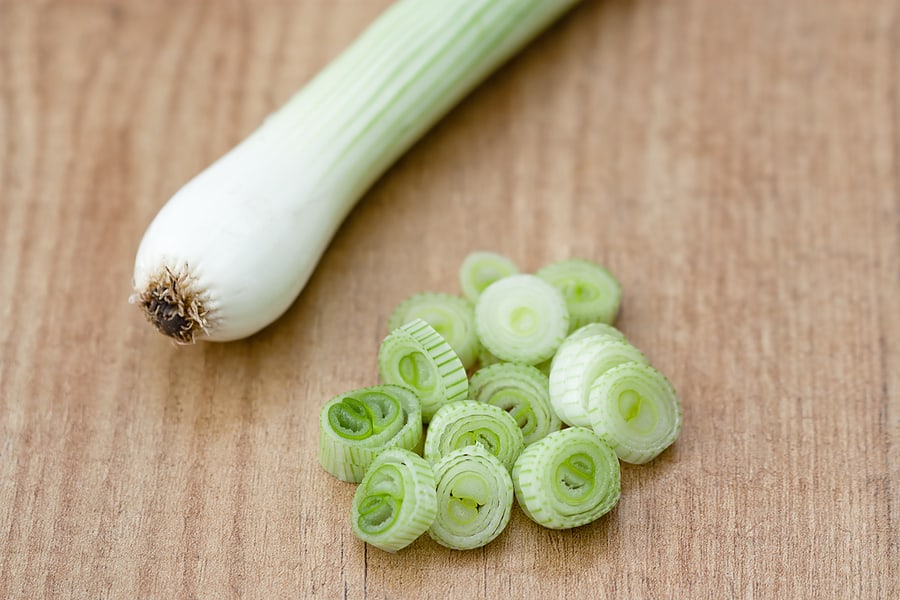 How to prep shallots
To remove the outer skin, top, and tail each bulb and then peel off the outer skin and then pull apart the cloves.
Another approach is to top the shallot but leave the root end attached so you have something to hang on to. Next, peel off the skin and cut the shallot bulb in half, place the cut side down, then make horizontal cuts toward the root. Slice thinly.
Shallots should be diced when used as an aromatic in various dishes.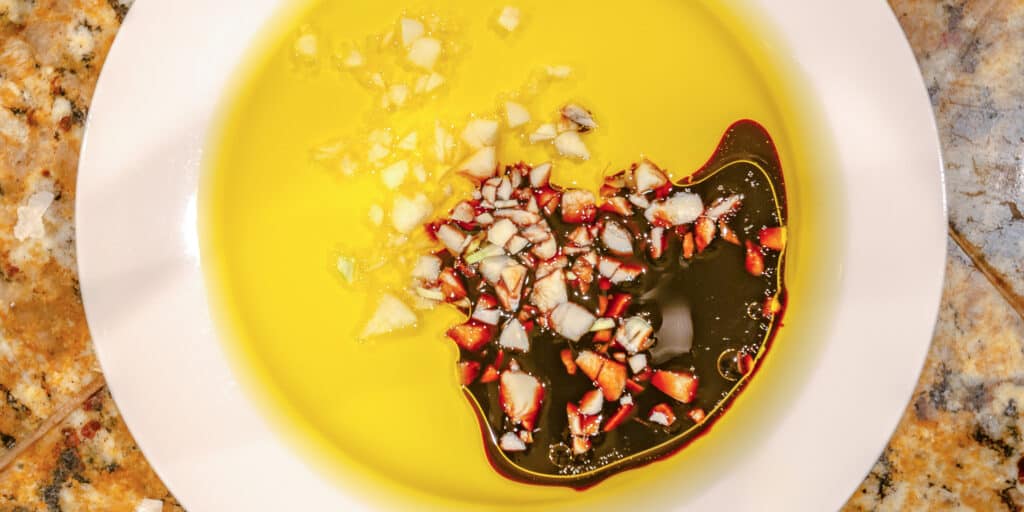 Shallot serving suggestions
Shallots can be served raw.
Shallots can be finely sliced and added uncooked to salads.
The greens of immature shallots can be chopped and used like chives. Shallots cloves can be diced and lightly added to green salads.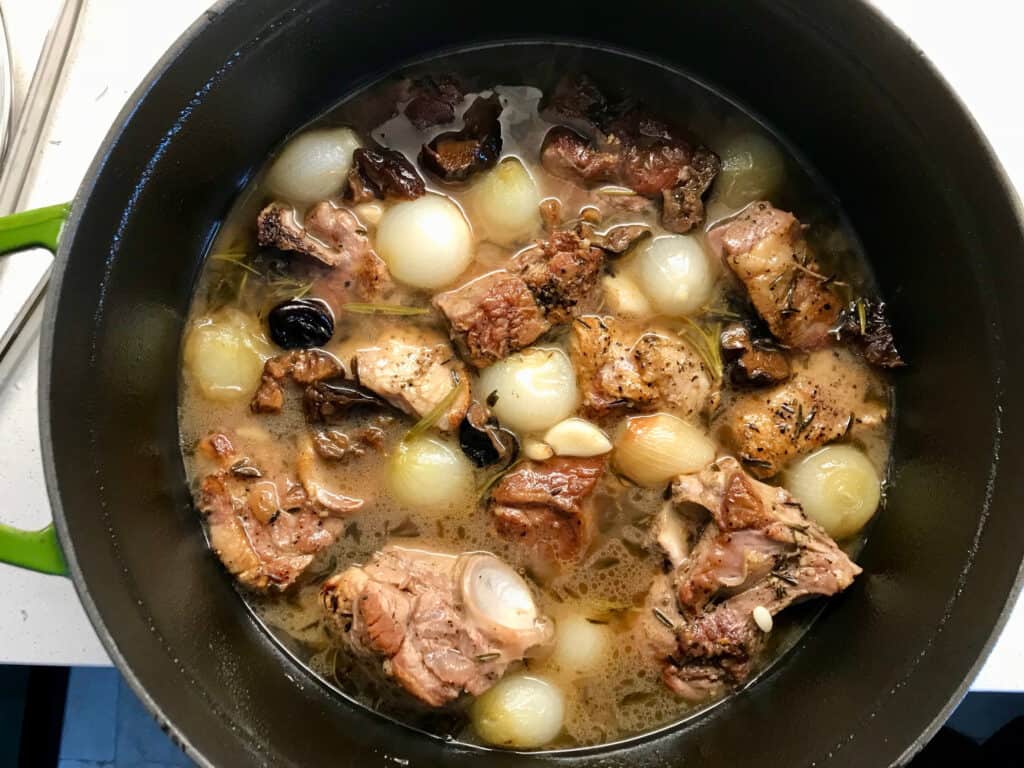 Shallot cooking suggestions
Shallots can be roasted, stir-fried, stewed, caramelized, and double-poached. Minced shallots will flavor soups, stews, and sauces.
Shallots can be added to soups and sautéed vegetables. Where a recipe calls for a small number of onions, shallots can be used.
When cooked, shallots "melt" or dissolve into the pan juices of ragouts or stews and need not be strained or puréed. Shallots will both flavor and thicken a stew.
Shallots should be cooked slowly until they are soft. Peel the shallots, sweat them in butter, sprinkle them with a pinch of sugar and salt, and cover them lightly with water.
Simmer shallots over low heat until the liquid evaporates stirring occasionally. Serve hot or cold.
Bake whole shallots by tossing them in a little oil and baking at 350°F for about 30 minutes until they are caramelized and then served as a vegetable side dish.
Use shallots as you would onions in quiche, omelets, coq au vin, and other delicately flavored dishes.
Shallots are a key ingredient in many sauces—beurre blanc, béarnaise sauce, white- and red-wine sauces, and seafood sauces. Unlike onions or garlic, shallots will not make a sauce more pungent but will sweeten the flavor.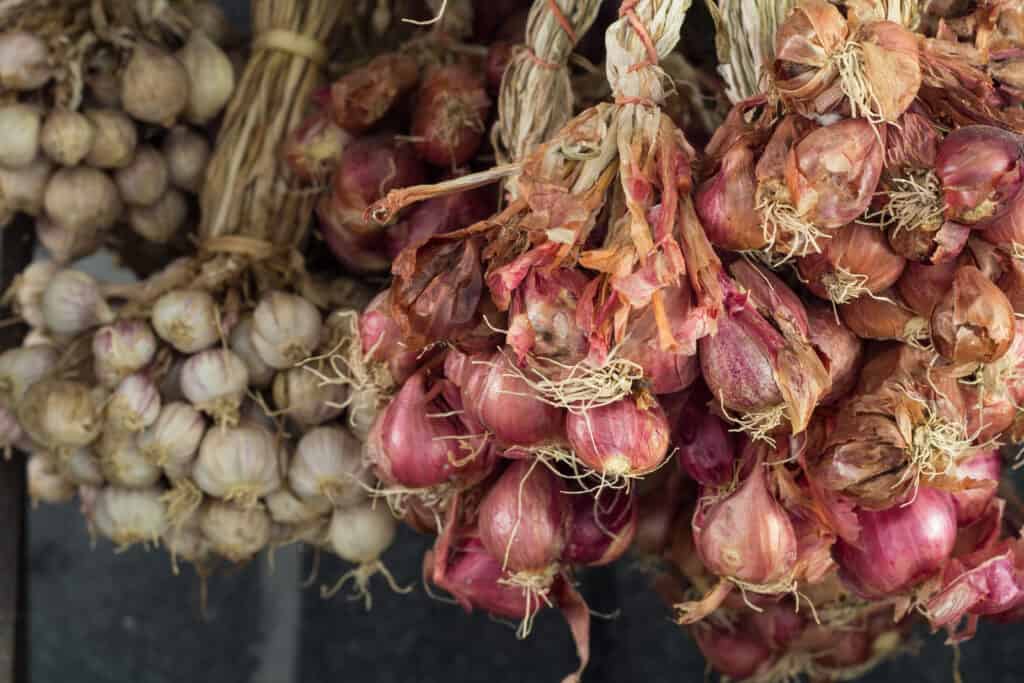 How to stir-fry shallots
Put 2 tablespoons of peanut oil in a large skillet or wok over medium-high heat.
Add other vegetables–chopped or sliced carrots, sweet peppers, celery, zucchini–and cook stirring occasionally for 2 minutes.
Add the shallots and 1/4 cup water and continue cooking and stirring until the vegetables are tender-crisp.
In the last 30 seconds add soy sauce and seasoning to taste.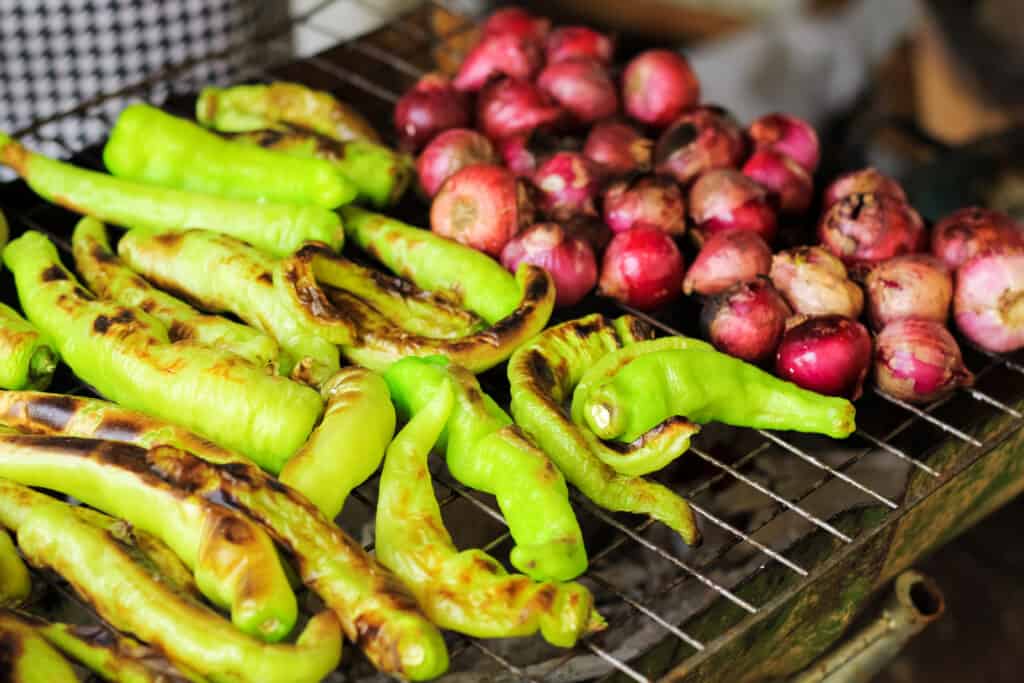 How to grill shallots
Grill whole shallots. To keep small shallots from falling through the grates, place them on a skewer before grilling.
Brush the shallots with a light coating of olive oil and season.
Place the shallots on the grill.
Turn until they are evenly brown or just charred, about 5 to 8 minutes.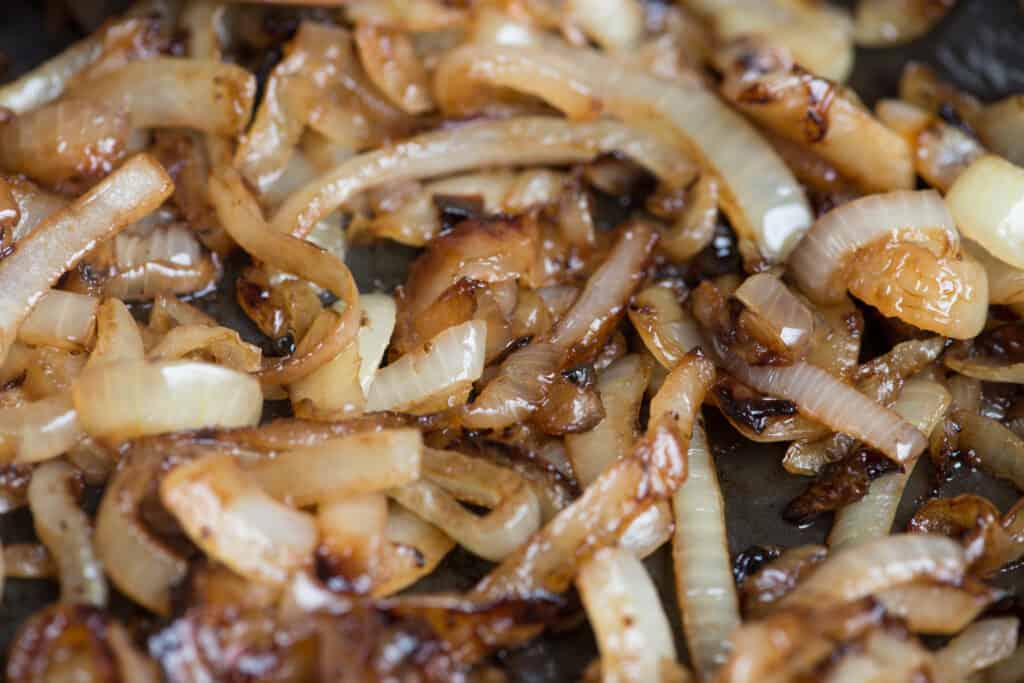 How to caramelize shallots
Place 3 tablespoons of butter in a medium skillet and turn the heat to medium.
When the butter melts, add peeled shallots–a single layer.
Cook and stir until the shallots begin to brown, about 10 minutes.
Sprinkle the shallots with 2 tablespoons of sugar and stir.
Add 1 cup of vegetable stock, water, or white wine and raise the heat to medium-high.
Cook stirring until the shallots are glazed and the liquid has almost completely evaporated about 5 minutes.
Stir in 1 tablespoon of balsamic vinegar and cook until the shallots are syrupy about 1 or 2 minutes.
Serve hot or at room temperature.
Shallot flavor partners
Shallots have a flavor affinity for beef, beets, Brussels sprouts, butter, chervil, chicken, chives, cream, duck, fish, lentils, potatoes, tarragon, thyme, turkey, veal, white beans, and wine.
Shallot nutrition
Shallots have little nutritional value, but they serve as a catalyst for the consumption of other nutritive foods.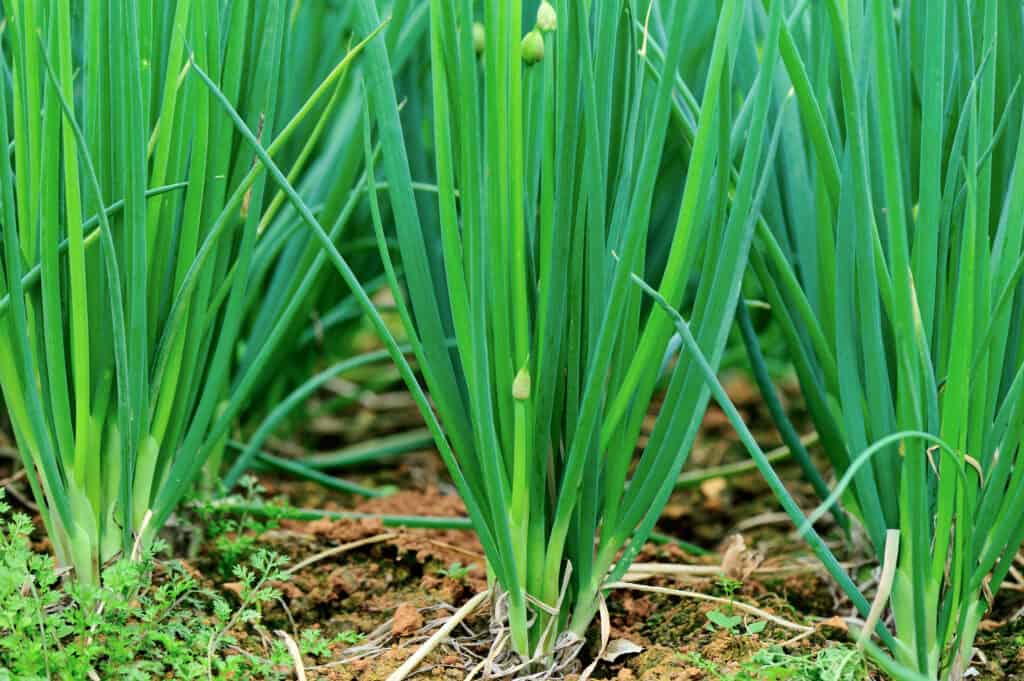 Get to know shallots
The shallot is a biennial bulb grown as an annual. Shallots form basal clumps of about a dozen (called "bunches") red, brown, or gray tear-drop-shaped bulbs each about ½-inch (13 mm) in diameter. Because shallot bulbs grow in clusters they are sometimes categorized as "multiplier onions." From the bulbs grows narrow green leaves to about 8 inches (20 cm) tall.
Shallot bulbs are divided into 2 or 3 cloves similar in look to garlic cloves. Each clove is covered with thin papery skin.
Shallots are believed to have originated in Turkestan in Central Asia more than 2,000 years ago. It is likely that they were introduced next to India and then to Persia and Egypt and to the Mediterranean region by traders.
The ancient Greeks gave shallots their name when Greek traders found them in the ancient Palestinian port trading city of Ascalon (now Ashkelon in Israel) and named them after the city.
Shallots were introduced into European cookery during the Middle Ages by crusaders returning from the Holy Land.
The word shallot comes from the Old French escalogne from the Latin Ascalonia caepa (onion of Ascalon).
Shallots today are commonplace in French, Vietnamese, Chinese, Indian, and Creole cookery.
The botanical name for shallots is Allium cepa var. ascalonium. Shallots are sometimes classed with multiplier onions Allium cepa var. aggregatum.
Also of interest:
Articles of interest:
Best Herbs for Container Growing
Garden Planning Books at Amazon:
More kitchen tips:
Bring your harvest to the table. Kitchen prep tips and easy recipes for the vegetables you grow. Click below for vegetable prep and recipes you can use now.