Cremini mushrooms have a rich, nutty flavor. They are dense and meaty. When cremini mushrooms are fully mature they are called portobellos.
Cremini mushrooms should not be confused with all-white button mushrooms. The cremini has a brownish cast and twice the flavor of a cultivated white mushroom.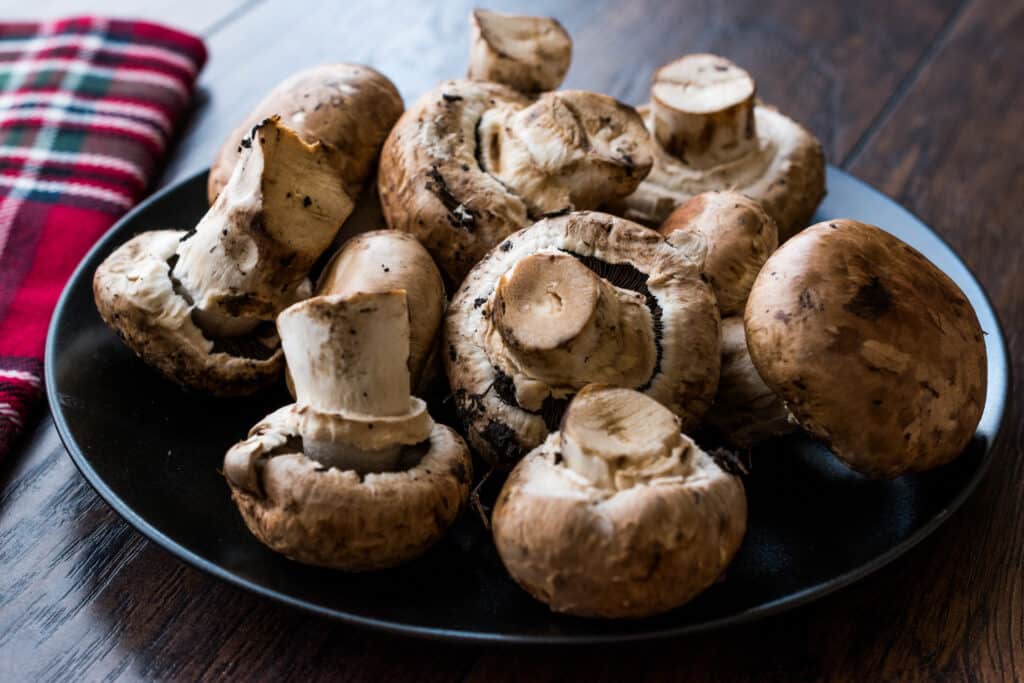 The peak season for mushrooms harvested in the wild is fall and winter when the weather is cool, damp, and frosty, but almost all varieties of mushrooms are available year-round since they are mostly cultivated indoors.
How to choose cremini mushrooms
Select plump, solid, firm, and dry mushrooms. Avoid mushrooms that are shriveled or slippery. A fresh mushroom should smell earthy.
How to prep cremini mushrooms
Wipe mushrooms with a damp cloth—do not rinse them unless dirt is clinging—before cooking.
Cremini mushroom serving suggestions
Creminis can be sliced raw into salads.
Creminis can be used in any recipe that calls for mushrooms.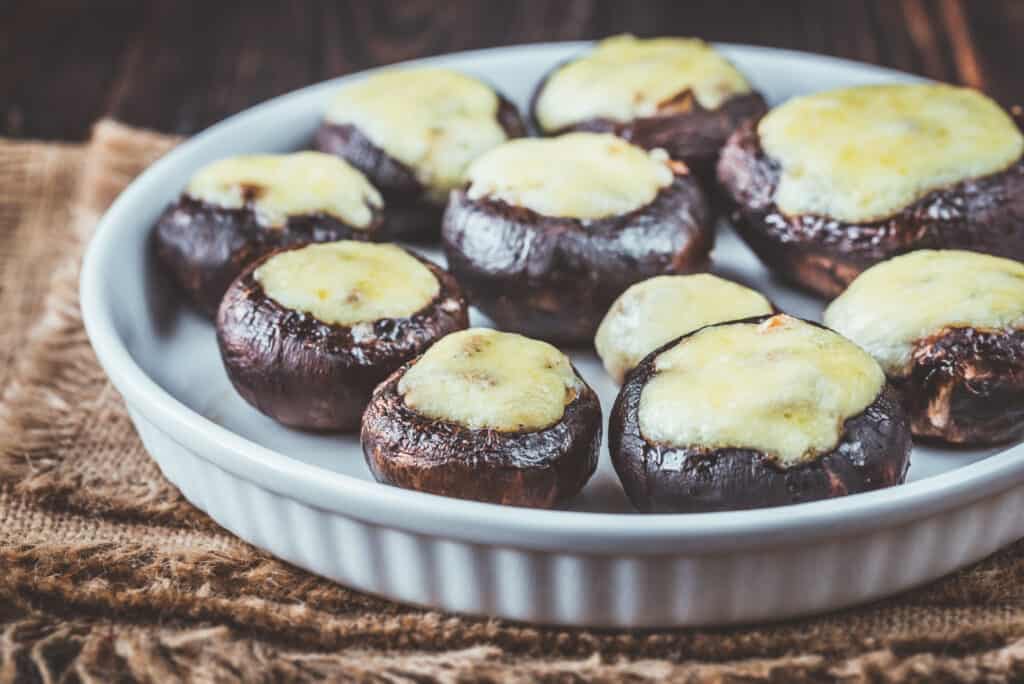 Cremini mushroom cooking suggestions
Small creminis with closed caps can be cooked whole, and they will hold their shape.
Mushrooms can be cooked in a small amount of fat over low heat. Cook them long enough that the entire flavor is released and until the liquid has evaporated.
Creminis can be served stuffed and baked.
How to store cremini mushrooms
Mushrooms will keep for up to a week if refrigerated after being placed in a paper bag.
Cremini mushroom flavor partners
Creminis go well with beef, chicken, cream, fish and seafood, game, garlic, herbs, onions, pasta, pork, rice, and wine.
Cremini mushroom nutrition
Mushrooms are rich in potassium and a good source of riboflavin.
About cremini mushrooms
The cremini mushroom stands about 2 inches (5 cm) tall and has a cap that is 1½ to 2 inches (2.5-5 cm) in diameter. The cremini's cap is brown and its stem is a dusky brown. If you turn it over, the cap of the cremini will be closed.
When creminis mature their caps broaden to 4 to 6 inches (10-15 cm) across, and the caps open to expose deep-brown gills underneath. These are called portobellos.
Cremini mushrooms are the standard cultivated mushrooms in Italy and France (where they are referred to as champignons).
Cremini was the only cultivated mushroom in the United States until the 1920s when common white mushrooms were introduced and became popular. Because the cremini has fallen out of broad cultivation in the United States, its cost is about twice that of the common white mushroom.
There is no clear explanation about where the cremini got its name. Some in Italy, say it means brown. The French reference to the cremini "champignon" comes from the word for Champagne, so perhaps the reference is to a Champagne cork which is shaped like a cremini.
Cremini mushrooms (also called crimini) are often referred to as baby portobellos or baby bellas.
The botanical name for the cremini and portobello mushroom is Agaricus bisporus.
Articles of interest:
Best Herbs for Container Growing
Garden Planning Books at Amazon:
More kitchen tips:
Bring your harvest to the table. Kitchen prep tips and easy recipes for the vegetables you grow. Click below for vegetable prep and recipes you can use now.