Hi there and welcome! My name is Stephen Albert and I write Harvest to Table in my utility room with one door leading into the kitchen and the other out into my vegetable and flower garden. (The coat and boot rack sit right behind my chair and my two cats Sister and George are either sleeping on the utility counter next to me or are in the kitchen demanding to be fed).
Everything you'll find here at Harvest to Table I either learned in my garden or kitchen—with a little help from my gardening and cooking neighbors, friends, and family. Everything you'll find here I've grown in my garden and cooked in my kitchen. Just so you know upfront, I'm a big fan of compost and butter.
I live in the Sonoma Valley of California just a mile or two from the bustling village of Kenwood—post office, grocery and feed store, gas station, and two churches—a village surrounded by cropland, pastures, orchards, and vineyards. My vegetable garden and kitchen are in USDA growing zone 8b; that means we get some frost and freezing every year but almost never any snow.
(Just so you know I first learned how to garden and tend a vegetable patch from my mom and dad. When I was a kid we lived in the San Joaquin Valley of California and our town was surrounded by farms. Over the years I have lived and gardened in eastern Massachusetts (USDA zone 6), eastern Iowa (zone 5), South Florida (zone 10), and the central coast of California (zone 9). My gardens have ranged in size from nearly a half-acre to half a dozen planter boxes on an 11th-floor balcony. All those years, I never stopped growing. Today I grow all I can eat and give away in five medium-sized raised beds. If you go to Google Earth and look down on Kenwood—that's me picking tomatoes just to the west.)
Gardening to Harvest
My garden year starts in January with garden planning and the arrival of seed catalogs. It ends in December when I'm still tending and harvesting winter vegetables and growing cover crops to enrich the soil. I grow as much of my own food as I can. What I don't prepare and preserve I give away to neighbors and friends or donate to a local food bank for the hungry.
After years of gardening and cooking and learning from experience, I'd say my gardening and cooking goals are easily summarized: "Always look for better ways to grow and serve good, nutritious food with less work."
In my garden, I depend very little if at all on fossil-fueled machines or fossil-fuel-derived fertilizers. I keep my growing beds small—I can reach into the center of every bed to tend a crop and never have to walk on the growing soil; I plant intensively—meaning I use every square foot of my beds for growing crops; I deep water as needed but not often, and I feed the soil with compost—all the time, but never enough. Every season my goal is to leave the soil that grows my food in better condition than I found it in the spring. Every season my goal is to grow vegetables and fruits more flavorful than the year before.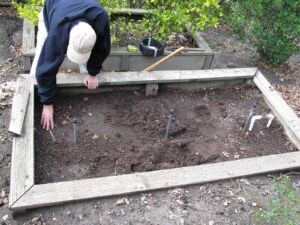 Harvest to Table is for the beginner and veteran gardener alike. The goal here is to find easy solutions to common garden problems. I've found that no matter where I have lived to get great results in the garden what's been important are the fundamentals. No matter where you live you have the same growing sequence as I do. To bring great food from your garden to your table, stick to the fundamentals.
If you have a gardening tip that you think will make a friend or neighbor a better gardener, please share it. Harvest to Table is about sharing!
Bringing the Harvest to Table
When I'm not at home in the garden, I'm at home in the kitchen.
All of the recipes you will find here at Harvest to Table are dishes I prepare and eat. They are riffs on old standards, home-style recipes with updates—I'm always looking to make the food I love to eat just a bit tastier, something of a new creation. You will find here dishes my grandmother and mother used to make and recipes collected from many people over many years along with recipes that readers love and have sent along. The recipes on Harvest to Table are tasty and easy to make; they are by-in-large meals you can get on the table soon after stepping in from the garden. They are recipes that are easily tweaked for with seasonal ingredients available where you live.
Some dishes take just a few minutes to prepare, others are well suited for leaving all day in the slow cooker, and others yet are for a Sunday when you can pop in and out of the kitchen, tending the dish and allowing the flavors to deepen. The recipes at Harvest to Table are about possibility for building on; I haven't included recipes that have to be followed exactly. Cooking is not about struggle, I say. Cooking is always about the ingredients and the process.
I have a friend who traveled to Paris to study at the Cordon Bleu—afterwards she cooked for many years with chefs around the world; today she has quite a cooking resume. I like to think of my cooking resume as no less impressive: I learned to cook with family and friends and have been cooking with and for them ever since. These are people I love to have around the table and who are never afraid to say "Yum" or "Ho-hum" after a meal and then smile. When I get a "Ho-hum" I set out to make it the best next time—I imagine you're the same way. The recipes family and friends liked best are here.
I hope these recipes will in one way or another reconnect you with the people and places you love most. I think the tastiest food is a reminder of who we are and where we come from—that the best things in life never change—that the food we savor most are associated with good times and good friends.
I remember the time I stood on a kitchen stool and cracked an egg to make my first scrambled egg—age 4 or thereabouts. My grandmother was at my side—she was my first cooking instructor–I remember her words exactly, "Go ahead. You can cook. I know it's gonna' be good." What my grandmother (and everyone I've cooked with since) taught me was that food and cooking could be an adventure—you just have to go ahead. I think cooking is not so much about written recipes and directions it's about ingredients and paying attention to the process and being in the moment. Every time I step into the kitchen I think to myself–and I would say to you as well, "You can cook, go ahead."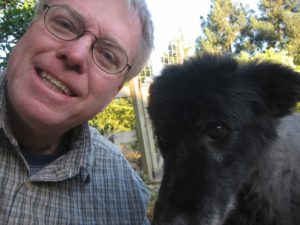 Connecting with Harvest to Table
It's easy to connect with me and the Harvest to Table community. Check out the gardening or cooking or green living tip areas—and send me your favorite tip or recipe. You can comment on any of the posts—just fill in the comment box below each post. I'm always looking to share the best ways to garden and cook; every helpful and constructive comment will be posted.
To find your way around, start in the Topics Index. You'll see there are hundreds of topics to read about and share with friends.
Become a fan of Harvest to Table on Facebook or Instagram or you can find tips on our Twitter stream. You can also pin your favorite images on Pinterest—just go to the Share box on the first page. If you want to stay up late reading about vegetable gardening check out our books on Amazon: The Kitchen Garden Grower's Guide, The Vegetable Garden Almanac & Planner, The Tomato Grower's Answer Book, and The Vegetable Garden Growers' Guide. Also look for our online class: The Vegetable Garden Growers' Masterclass.
I hope you enjoy Harvest to Table. Gardening and cooking are two great ways to connect with life and the world around us. I'm looking forward to seeing you here each day throughout the next gardening and cooking year.