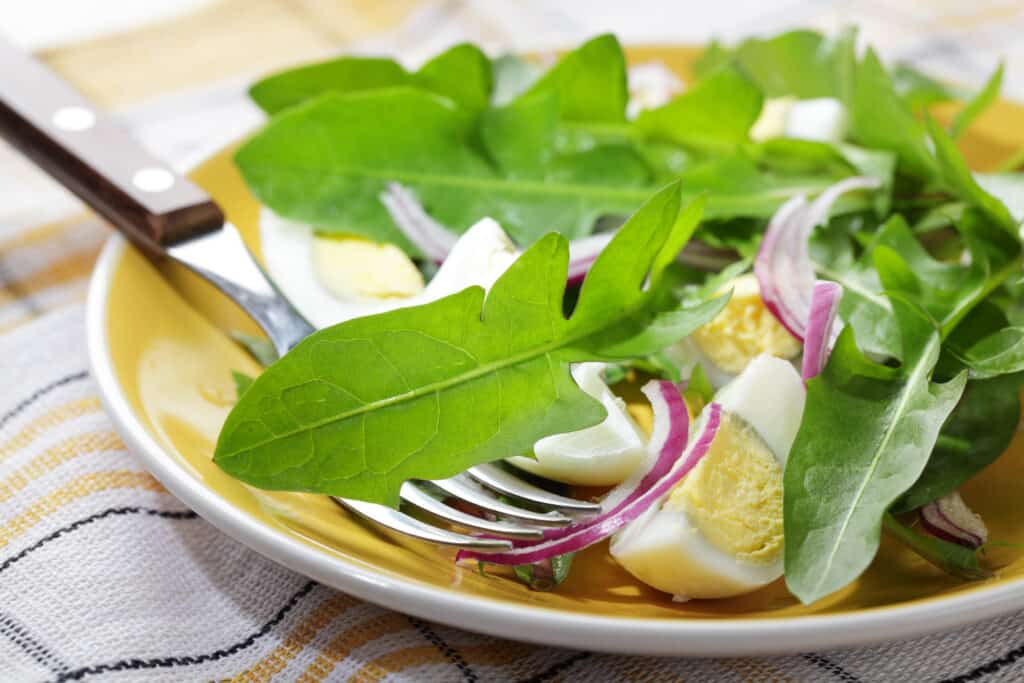 Dandelion greens can be added to a lettuce salad to add some tang.
Young bright green dandelion greens can be served raw in salads. Mature dandelions are better cooked.
Spring is a prime time for tender, free-range dandelion greens.
How to Choose Dandelions
The leaves of younger plants will be less bitter. If you pick your dandelion greens wild, do so before the plant flowers., usually from late winter to mid-spring.
Dandelion Cooking Suggestions
Dandelions can be cooked like spinach.
Dandelion Serving Suggestions
Dandelion and bacon salad (a French tradition): Dice bacon and brown in a frying pan. Mix the dandelion leaves with a white wine vinaigrette. Add a tablespoon of vinegar to the diced bacon and stir, Pour the contents of the frying pan into the salad bowl. Add a sliced hard-boiled egg.