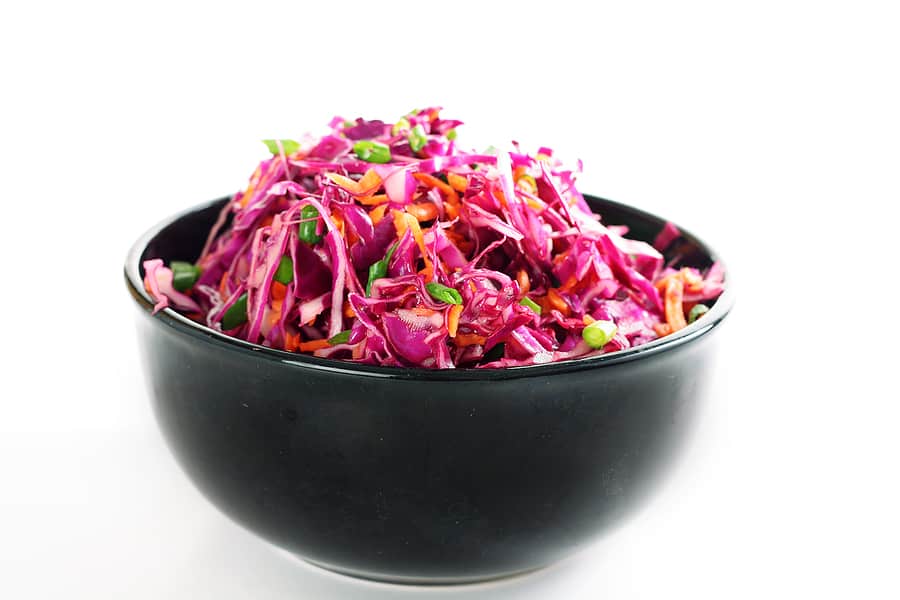 Savory Radish-Cabbage Coleslaw
Here's an easy coleslaw you can put together right from the early spring garden. This coleslaw has a sophisticated radish bite to it. It's savory. No sugar, so it's not your average picnic slaw. We matched this slaw with grilled salmon and steamed peas and mushrooms and every bite was a delight.
Ingredients
1 Head of cabbage red cabbage
1 Bunch of radishes (Fleenor's if possible)
2 teaspoons caraway seeds
Instructions
Chop cabbage finely
Chop radishes finely
Salt and pepper to taste
Just enough mayonnaise to cover all, added slowly to make sure the slaw does not get to soggy.
This recipe was a favorite of Agnes Palmer of Walla Walla, Washington. When the Schmidt family put together their favorite family recipes in 2000, Agnes coleslaw was right there next to potato chip cookies (hmm, that's another story).
The story goes that Agnes insisted on radishes from Fleenors, the favorite Walla Walla grocery of the 1950s and 60s that the Fleenor brothers hovered over. The gist is: choose your radishes with care. Fresh spring radishes with bite are what set this coleslaw apart.
How many variations of coleslaw are there? How many cooks make coleslaw?
"Koolsla" is a shortening of the Dutch "koolsalade" which means cabbage salad. "Cole" is the English term for cabbage coming from the Latin "colis" meaning cabbage. In some places, such as the American South, coleslaw is just plain "slaw."
If you have a favorite family recipe, we'd like to try it and write about it.