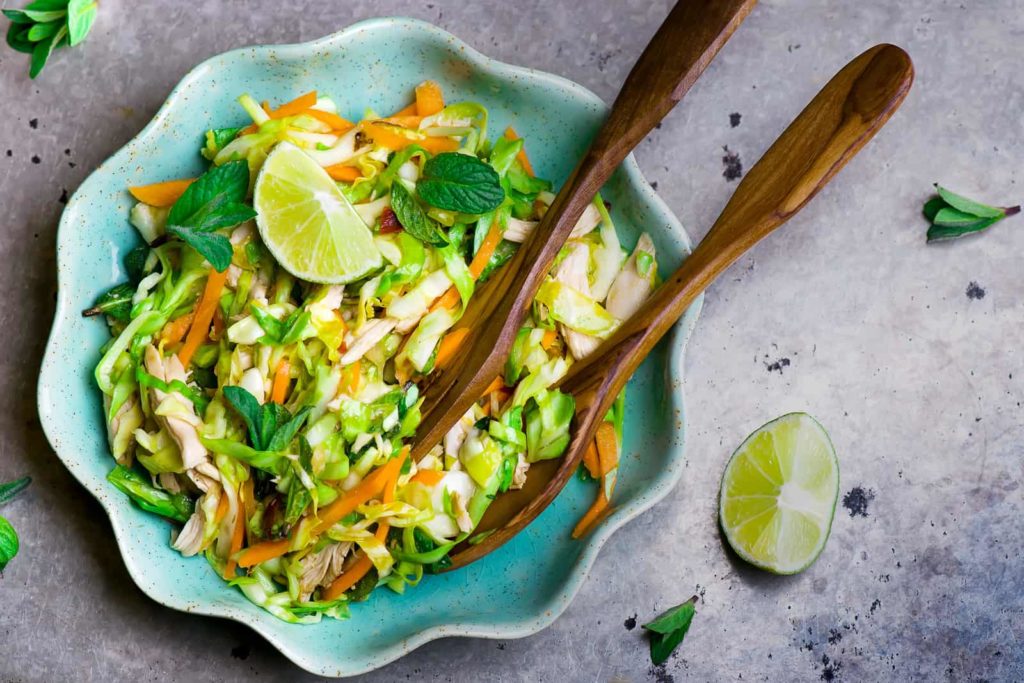 Sliced Cabbage Salad
Here's an easy to make salad. All you need is thinly sliced green or red cabbage–or both.
Instructions
Toss the sliced cabbage with ½ teaspoon of salt and any of the following also thinly sliced–Chinese cabbage, celery, spinach, chard, turnip, carrot, parsnip, parsley, green onion, zucchini, cucumber, asparagus, green beans, red or green bell pepper, or any vegetable you can cut thinly. Then cover and refrigerate for 1 hour or until you need it.
When it's time to serve, toss all the ingredients one more time with your favorite dressing–and add sprouts or kernels of corn if you like.
Season to taste with (your choice): thyme, basil, tarragon, marjoram, mint, lemon, or lime.
Notes
Make it mild: If smooth, heavy heads of cabbage are too tough or too strong flavored for your taste, substitute crinkled Savoy cabbage or light-flavored Napa Chinese cabbage, or lighten the flavor of sliced head cabbage by placing it in a colander and pouring boiling water over it then blot away the moisture with a kitchen towel.
Courses Salad
Kitchen Helpers from Amazon: