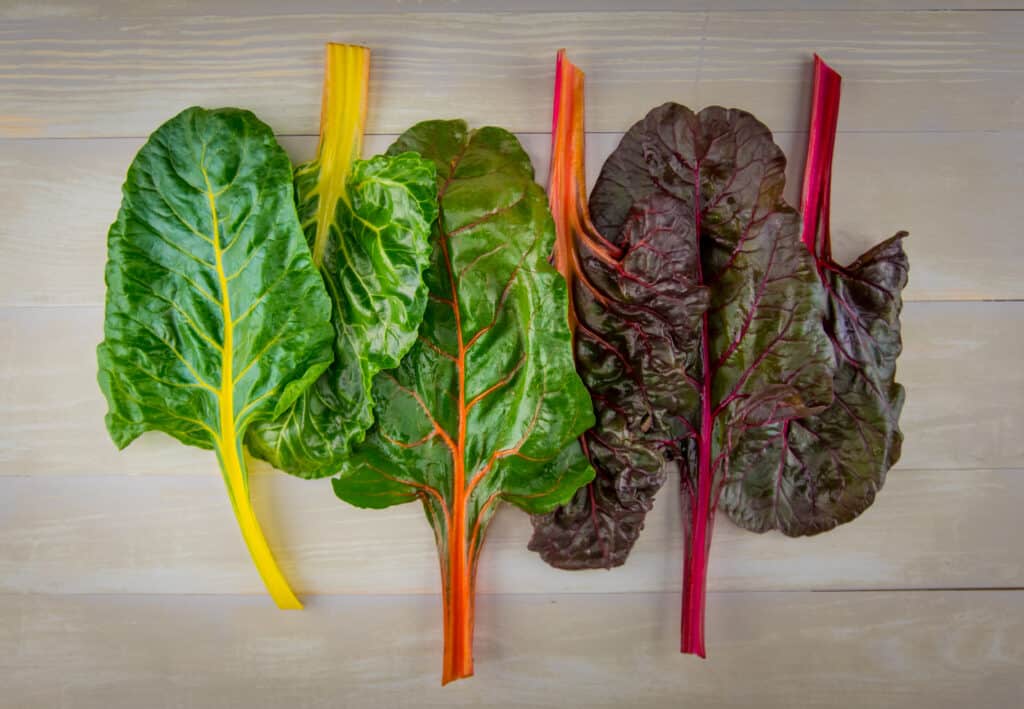 Swiss chard is a cacophony of dazzling multicolored stems: gold, pink, orange, purple, red, mauve, and white in electric and pastel variations. The stems are set off by deep green or bronze leaves.
Swiss chard stalks and leaves can be cooked and served as you would spinach.
Swiss chard is the most colorful when plants are allowed to grow to maturity.
How to Choose Swiss Chard
Select chard with stalks that are crisp and unblemished and with leaves that are tender and evenly colored.
How to Store Swiss Chard
Chard can be stored in a plastic bag in the refrigerator for up to 3 days.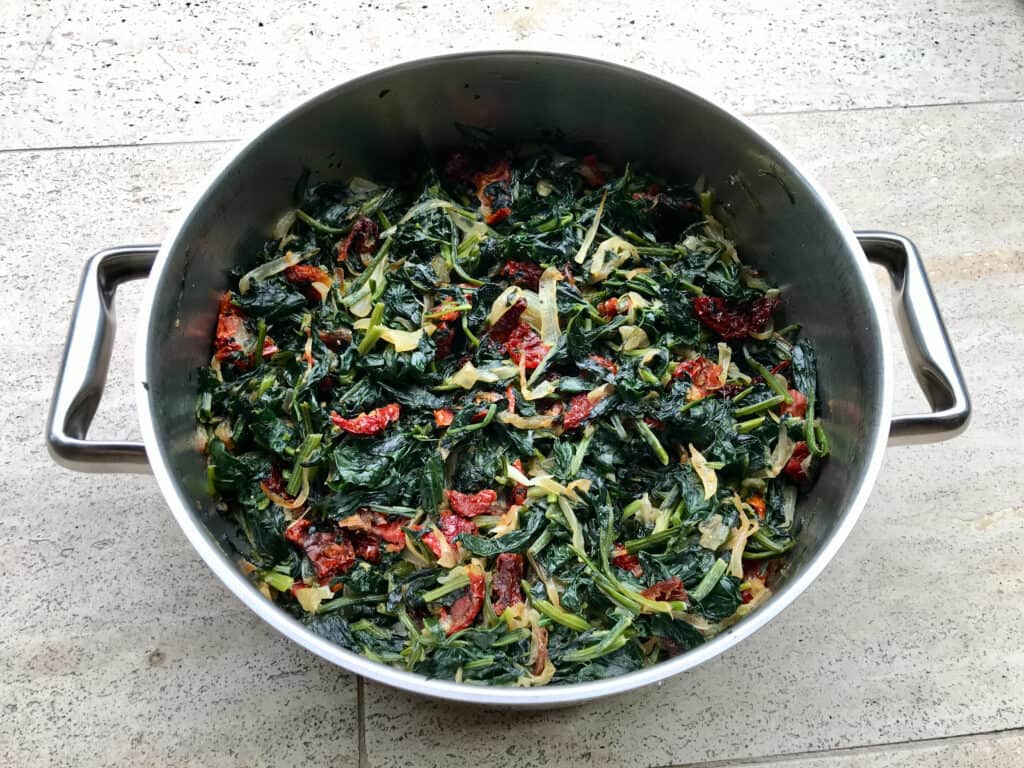 Swiss Chard Serving and Cooking Suggestions
Swiss chard leaves can be served raw in salads just like spinach.
Cook chard stalks like asparagus. 
Cook chard greens like spinach. Be sure to prepare them separately.
Blanch stalks in salted water for 1 to 2 minutes or until tender.
Steam stalks for about 8 to 15 minutes.
Braise stalks in the oven, for about 20 to 30 minutes.
Chard leaves can be steamed or boiled, for about 5 to 8 minutes.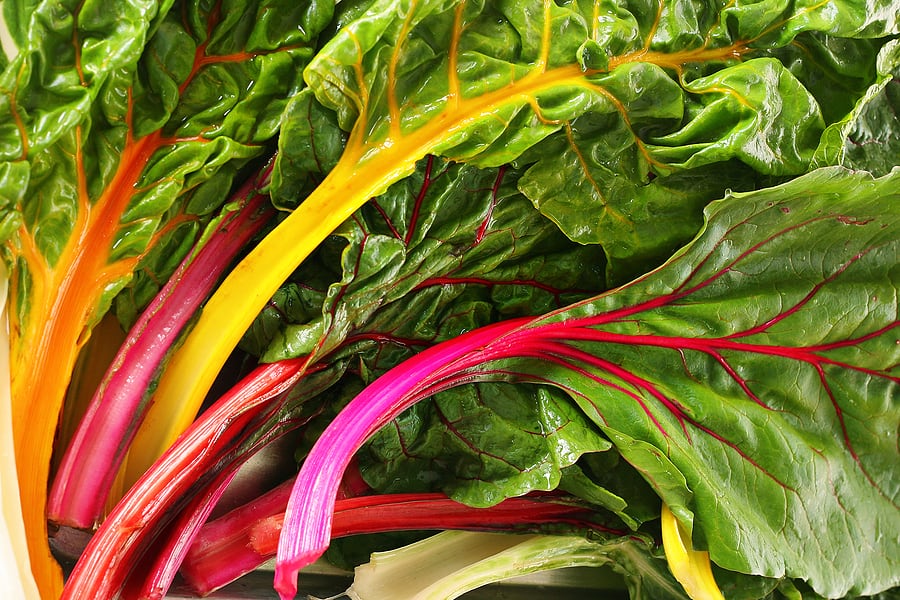 Swiss Chard Soup
Ingredients
Chard soup, like cabbage or lettuce soup, can be made from nothing more than chard, water, and salt, But this recipe is a bit fancier—it adds a couple of eggs, a small onion, and some pepper.
Instructions
Cut the chard leaves (a bunch or about 1 pound) once lengthwise into ribbons, then crosswise into half-inch sections. Cut the stalks in 1/4-inch to 2-inch slices.
Chop the onion then sauté it with a dash of oil until it is translucent.
To 4 cups of water or vegetable stock in a soup pan, add the chard and onion.
Simmer uncovered for 10 to 30 minutes. Chard is nearly all water, so it doesn't absorb much if any liquid during cooking. It won't break down quickly either; this will be a thick soup.
Beat some of the hot soup into a bowl with 2 eggs, then beat this mixture back into the soup and simmer a few more minutes
Season with salt, pepper, garlic, parsley, or cilantro to taste. If you prefer, season with soy sauce or lemon juice; these can be added to the soup or beaten in with the eggs before they are added.
Serve immediately accompanied by some sour cream or yogurt if you like.
Notes
This soup can be done with spinach mustard greens, Brussels sprouts, cabbage, or lettuce.
Courses Soup
About Swiss Chard
Harvest rainbow chard can when the leaves reach about 6 inches (15 cm) in length; that is when the stalks will be most colorful.
'Bright Lights' is a favorite rainbow chard variety.
Chard is harvested from late spring until late fall.
Chard is often called Swiss chard in the United States. It is known as silverbeet or sea kale beet in Britain and other parts of the world.
Also of interest:
Chard Cooking and Serving Tips
How to Harvest and Store Chard