Choose cabbage varieties for planting based on the flavor you want to serve–and where you live. There are several varieties of cabbage. Here are the types of cabbage you can grow and varieties to choose from.
Savoy cabbage
Savoy cabbage leaves (crinkled leaves) are more pliable than smooth cabbage. They are sweet and mild-flavored, easy to separate, and great to stuff and wrap. Try green winter-hardy January King (160-200 days–plant in the fall for spring harvest) or purple Alcosa (72 days).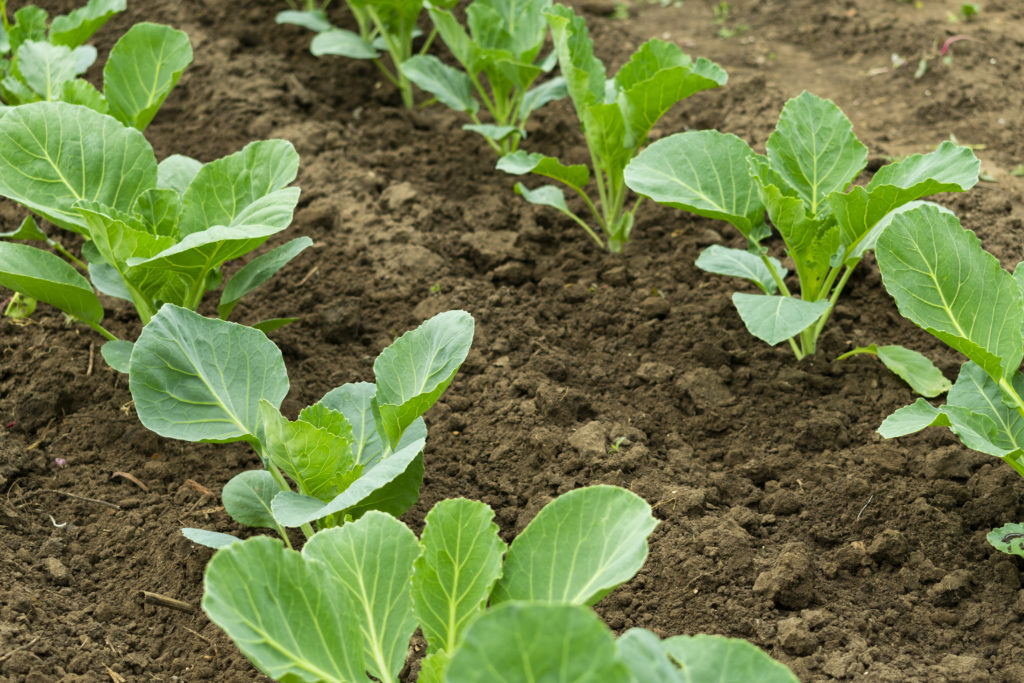 Smooth-leafed cabbage
Smooth-leafed cabbages are compact and great for cole-slaw and sauerkraut; try Early Jersey Wakefield (70 days), a small heirloom, Gonzales (66 days), a round mini-cabbage, or bright-colored Red Express (63 days).
Chinese or Napa cabbage
Chinese or napa cabbage is suited for salads and stir-fries; it is long, light in color, extra tender, and mild flavored. Try Wong Bok (75 days), which is open-pollinated, or Little Jade (60 days), a mini-hybrid.
Cabbage grows best in cool weather. Plant cabbages in late summer or early fall in mild-winter regions. Plant cabbages in spring being sure there are enough days to harvest before hot weather begins.
Choose the best cabbage variety for your region
Some cabbages, such as savoy types, can easily withstand frost and even snow. All cabbages are sweet after a morning frost. Hot weather will cause nearly all cabbages to flower and become tough and bitter.
Cabbage is slow-growing. Interplant cabbage with quick-growing leaf lettuce or quick-growing cole crops such as kohlrabi or turnips. Mature size can be controlled by spacing. Plant cabbages close together for small heads.
Cabbages can be harvested cut-and-come-again style (harvesting a few leaves as needed) or cut the mature head from the stalk, leaving the stem and perhaps outer leaves in place—these plants may grow new heads or produce several small new heads in a few weeks.
Almost all cabbage varieties keep at least a few weeks in the refrigerator.
More tips at How to Grow Cabbage.
More tips: Planting Cabbage in Your Garden.