Cauliflower can be finicky in the garden. Follower these cauliflower growing tips for a good harvest.
Sowing and Transplanting Cauliflower
Cauliflower requires slow, steady growth in cool weather. Hot weather will cause cauliflower to bolt or button up (cold weather will also cause cauliflower to button—not form full-sized heads).
Start cauliflower in early spring 4-6 weeks before the last frost then transplant seedlings after the last frost.
In mild-winter regions start cauliflower in autumn to mature in the mild winter.
Sow cauliflower seeds ¼-½" (6-13 mm) deep.
Cauliflower seeds will germinate in 4-10 days at 65°F (18°C). If you sow seed indoors to start, choose a warm, well-lighted location—in a bright window or under grow lights.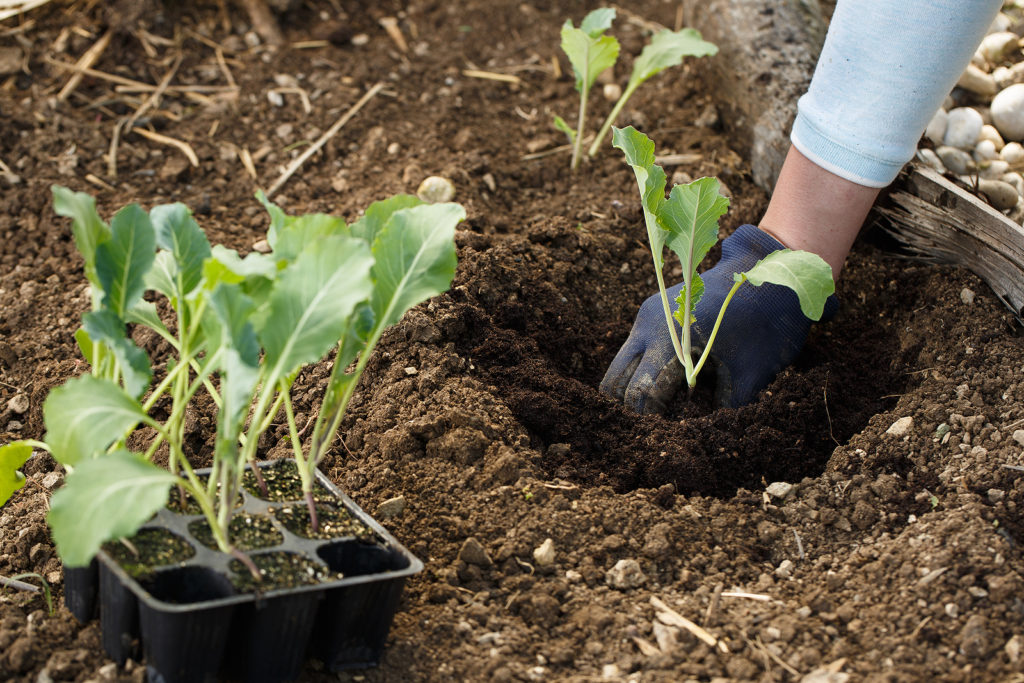 Growing Cauliflower
Cauliflower seedlings can be transplanted into the garden when they are 4-5 inches (10-13 cm) tall after the last frost.
Move seedlings to a sheltered place outdoors to "harden off" 1 week before transplanting.
Thin plants to 15" (37.5 cm) apart in a staggered pattern.
Grow cauliflower in rich, well-drained soil, in full sun.
Give cauliflower regular water keeping the soil evenly moist.
Feed cauliflower every 3-4 weeks with fish emulsion or compost tea.
Blanch curds to improve flavor; fold the outer leaves over the head and tie or pin them at the top with a rubber band
 Harvesting Cauliflower
Cauliflower matures 70-120 days after sowing; 55-80 days after transplanting.
Cut cauliflower when the heads are firm and tight and reach 4-8" (10-20 cm) in diameter and curds are still tight.
Cut the stalk just below the head. In warm weather, harvest about 4 days after tying the leaves for blanching.
Store head unwashed and wrapped in plastic in the refrigerator.
Get more cauliflower growing details at: How to Grow Cauliflower