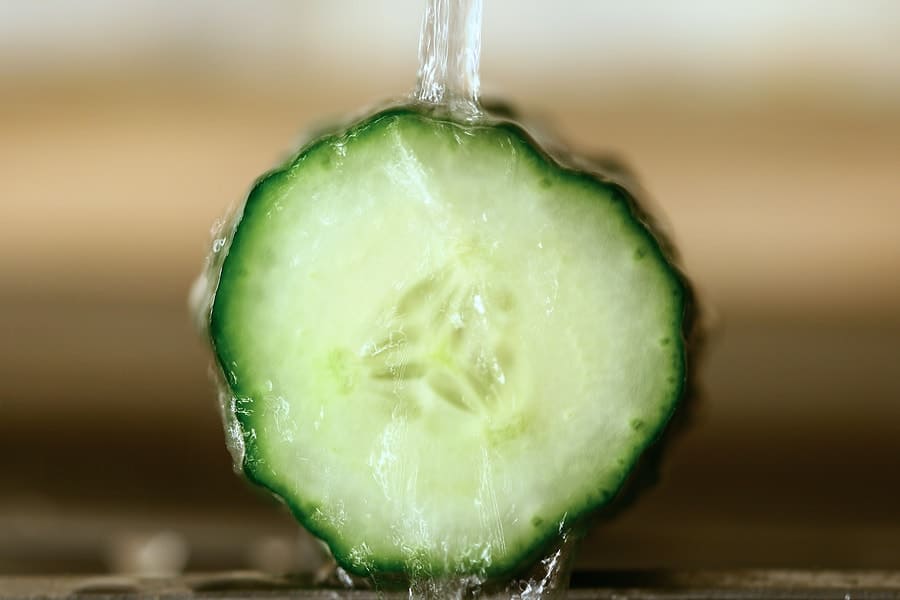 Cucumbers are best picked green, firm, and moderate in size–as soon as they are edible and usable size. Home-grown cucumbers should be picked slightly smaller than the size you'd find at the market. Smaller cucumbers will be just as tasty as larger cucumbers.
Never allow cucumbers to mature on the plant. If cucumber fruits mature on the vine, the plant will slow or stop production. It is better to pick cucumbers you can't use and compost them than to allow the fruits to mature. Cucumbers are past their prime when they become dull, puffy, and begin yellowing.
Bitter tasting cucumbers are the result of either uneven watering (keep the soil always just moist and mulch to slow soil moisture evaporation) or wide fluctuations in temperatures (which you can't control).
Keep in mind, the first flowers on the cucumber plant are male; female flowers (which produce the cucumbers) follow a week or two after the males. Bees are essential for pollination–carrying the pollen from the male flowers to the female. There will be few cucumbers in gardens where bees are not active.
More cucumber tips at:
How to Harvest and Store Cucumbers
Melon, Squash, and Cucumber Growing Success Tips