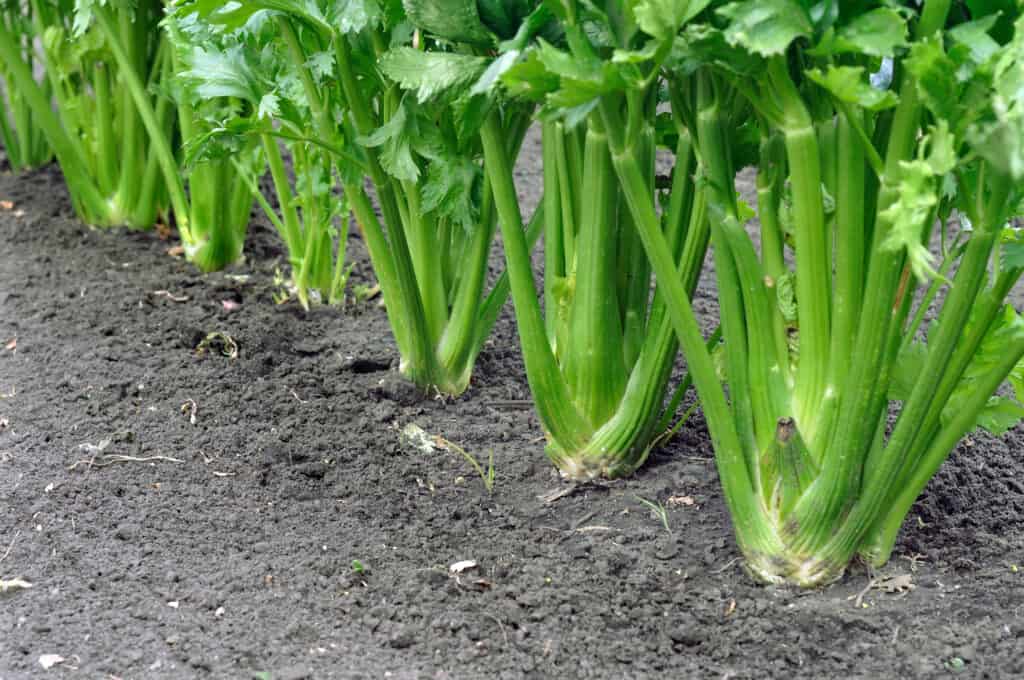 Celery is ready to harvest 85 to 120 days after transplanting depending on the variety.
Celery is finicky and can be a challenge to grow. The optimal temperatures for growing celery are 65° to 75°F (18°-24°C) during the day and 60° to 65°F (15°-18°C) at night.
Temperatures must stay above 55°F during the daytime and 40°F at night, otherwise, plants will bolt and set seed. Celery harvested in hot, dry weather—even in the 80°sF–will be tough, stringy, and bitter.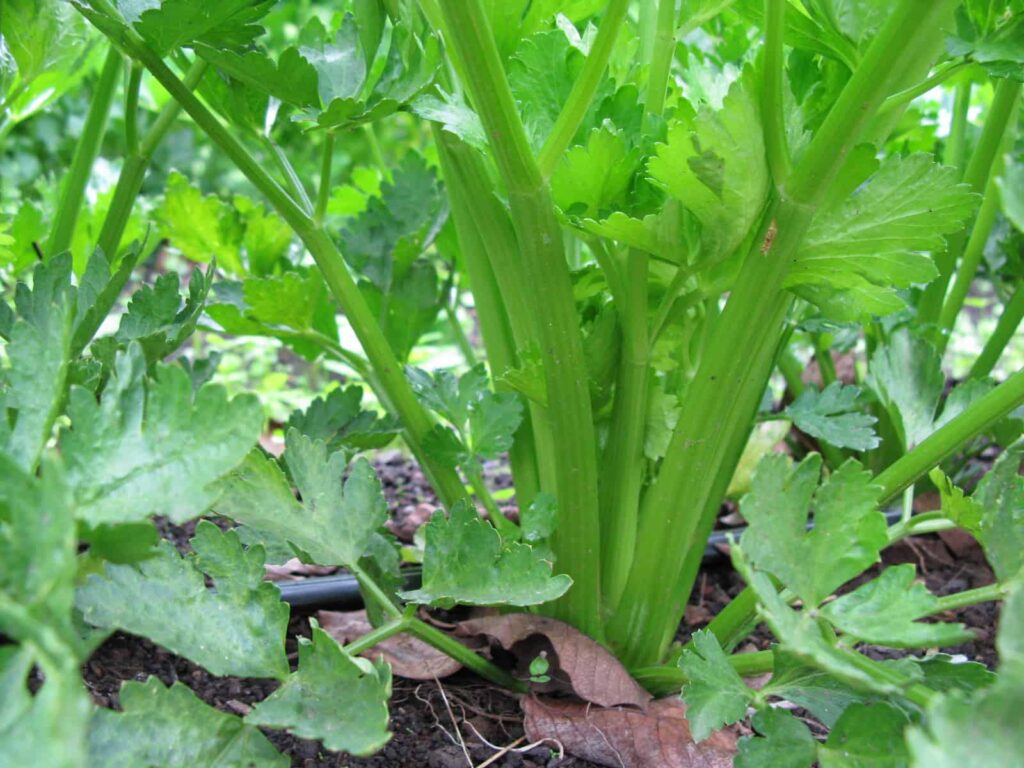 When to Harvest Celery
Harvest celery as soon as the stalks are big enough to use—about 6 inches (15 cm) or longer from the soil line to the first leaf.
Cut off individual stalks or slice off the whole plant at or just below the soil line. The inner stalks are the most tender and taste the best uncooked; dark green stalks contain the most nutrients.
Whole plants are ready for harvest when they are 3 inches (7 cm) or more in diameter. Harvest whole plants that are compact and tight without open spaces at the center of the stalk.
Celery can be harvested through the winter in mild-winter regions. In cold-winter regions, celery should be harvested before a freeze and protected from frost. Protect celery from frosts by mounding up soil around the plant.
How to Harvest Celery
If you don't need the whole plant, cut stalks as needed. If you cut just the stalks you need, the plant will keep producing new stalks. Harvest individual stalks from the outside in.
Cut individual stalks or the whole plant with a serrated knife.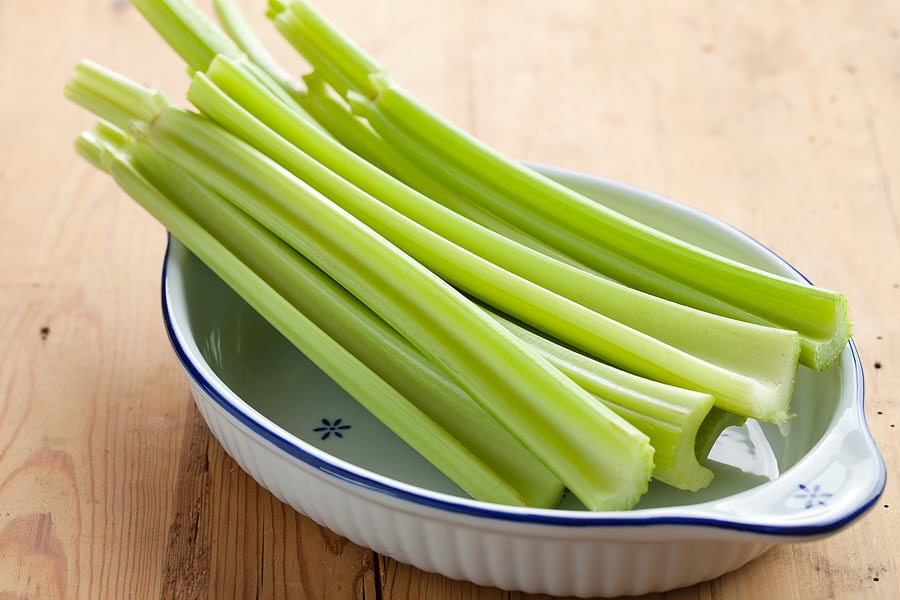 How to Store Celery
Store celery cold and moist, 32°-40°F (0°-4°C)—as cold as possible without freezing–and 95 percent relative humidity. Cold and moist storage is a challenge. A refrigerator is cold but the air is dry.
Wrap celery in a moist cloth or paper towel and place it in a perforated plastic bag in the vegetable crisper section.
Celery with the leaves attached will keep in the refrigerator for a few days, without the leaves up to two weeks.
If celery is stored too warm or too cold, the quality will deteriorate and stalks will turn yellow and pithy.
More tips: How to Grow Celery.