Jerusalem artichoke—also called sunchoke—tubers can be planted in the garden as early as 4 to 6 weeks before the last frost, as soon as the soil can be worked in spring. In mild winter regions, Jerusalem artichokes can be planted in autumn for a spring harvest.
Jerusalem artichokes are perennial and are best planted in their own bed. A single tuber can multiply to take over a planting bed. One way to container Jerusalem artichokes is to lift the roots in fall and replant them in spring.
Jerusalem artichokes are planted like potatoes; either an entire tuber can be planted or one that is cut up so that each piece contains an "eye." Tubers or cut pieces are planted 6 inches (15cm) deep at 12-inch (30cm) spacings. Plant Jerusalem artichokes at the back of a garden where they will not shade other plants.
Jerusalem artichokes will grow in a wide range of soils as long as they are well-drained. They require moderate moisture until they become well established.
Each tuber will send up 1 to 12 stalks. If the top 12 to 18 inches (30-45cm) of the stalk are cut off as flowers form, the size of the tubers will increase.
Jerusalem artichokes need about 120 days to mature. For best flavor and texture, harvest tubers after the first autumn frost when the foliage has begun to die down.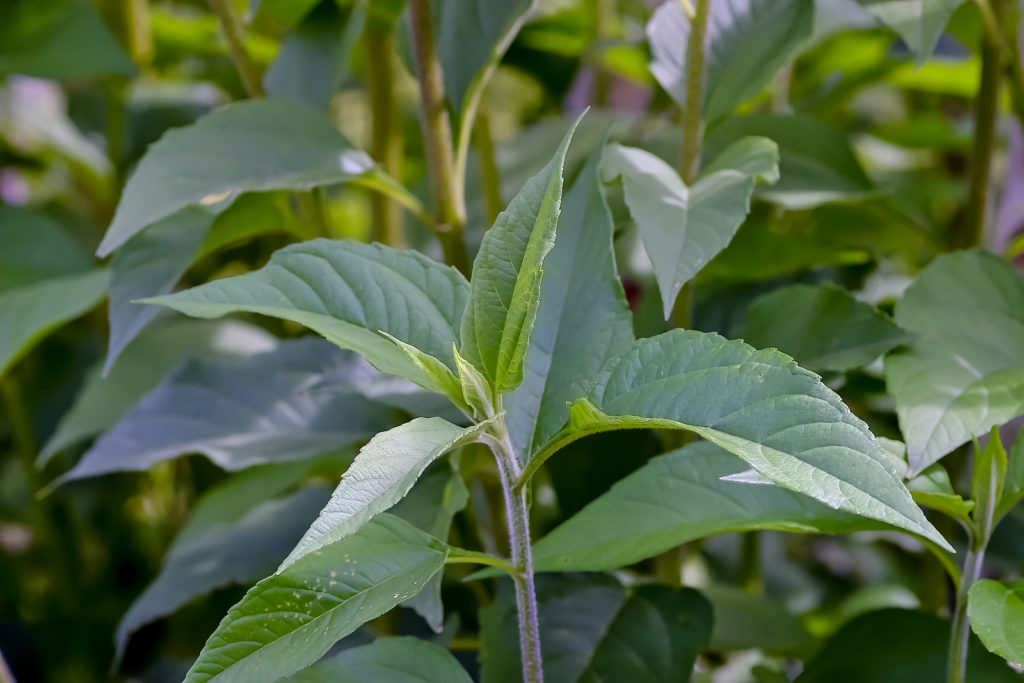 Jerusalem artichoke planting dates
(These dates are for the Northern Hemisphere)
| | |
| --- | --- |
| Average date of the last frost | Planting dates |
| Jan. 30 | Jan. 1-Mar. 1 |
| Feb. 8 | Jan. 10-Mar. 10 |
| Feb. 18 | Jan. 20-Mar. 20 |
| Feb. 28 | Feb. 1-Apr. 1 |
| Mar. 10 | Feb. 10-Apr. 10 |
| Mar. 20 | Feb. 20-Apr. 20 |
| Mar. 30 | Mar. 1-May 1 |
| Apr. 10 | Mar. 10-May 10 |
| Apr. 20 | Mar. 20-May 20 |
| Apr. 30 | Apr. 1-June 1 |
| May 10 | Apr. 10-June 10 |
| May 20 | Apr. 20-June 10 |
| May 30 | May 1-June 10 |
| June 10 | May 10-June 20 |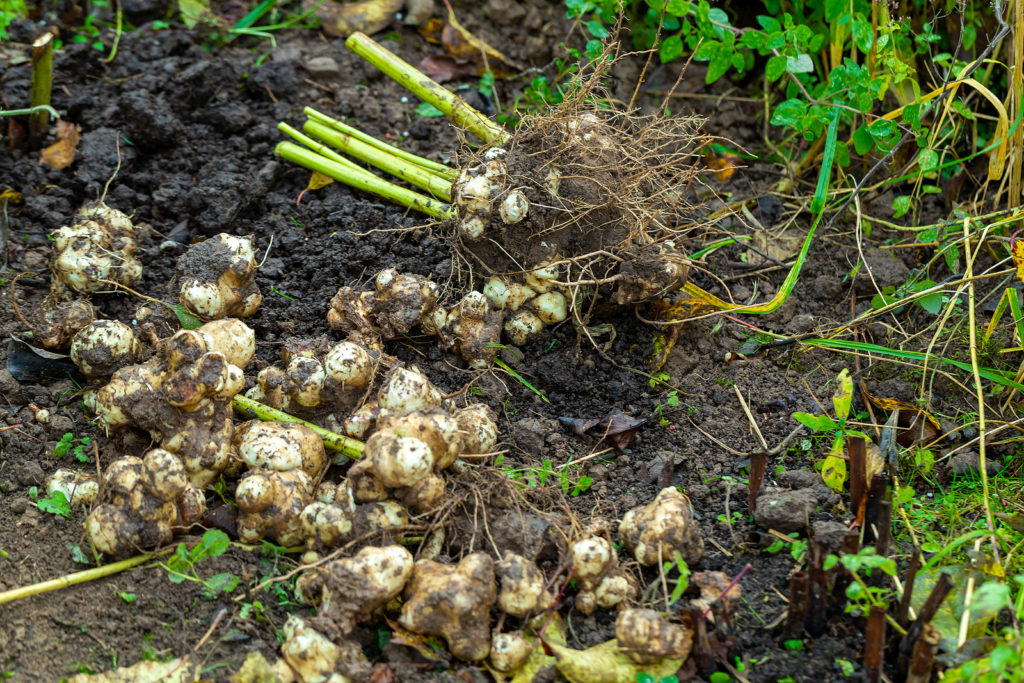 Jerusalem artichoke planting details
Sowing depth: Set tubers 6 inches deep
Space between plant after thinning: 12 inches (30cm)
Days to sprout: 7-12
Days to harvest: 120
Storage period: 12-24 weeks
Seeds per 100-row feet: 15 pounds
Yield per 100-row feet: 250 pounds
Suggested varieties: American, Improved Mammoth French
Related sunchoke planting articles: