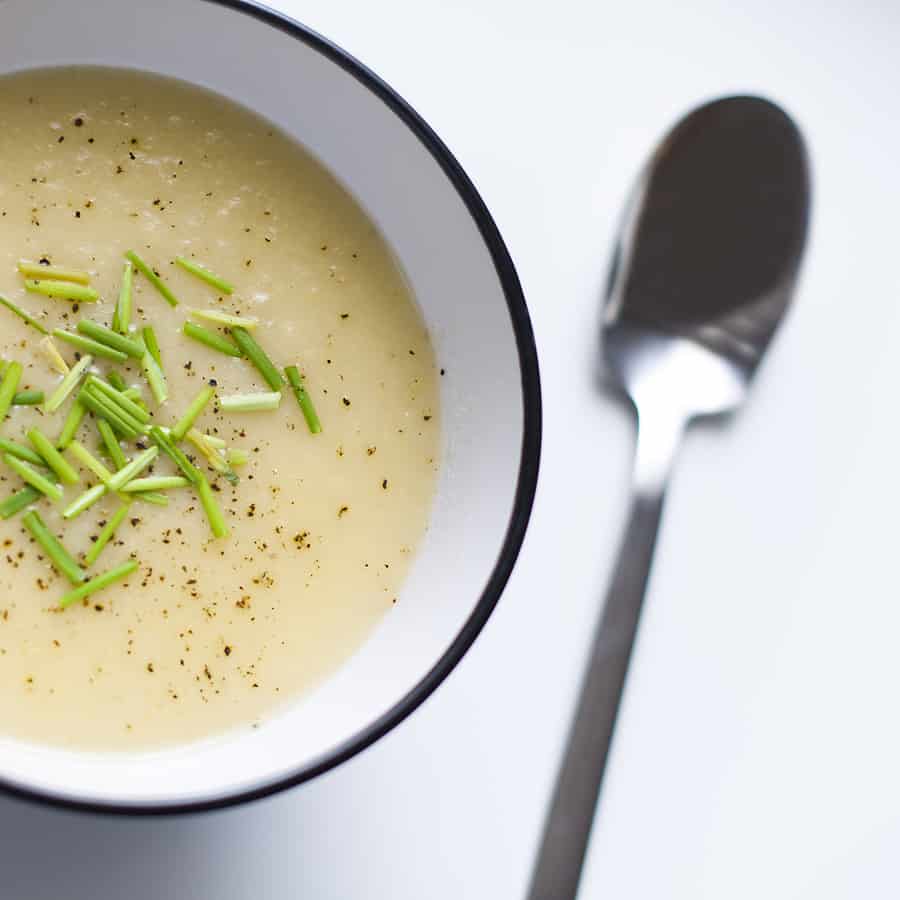 Potato-Leek Soup
Potato-leek soup is simply made with potatoes and leeks from the garden. You can leave the skins on the potatoes if you like.
Ingredients
3 parts finely sliced potatoes; use boiling or Yellow Finn potatoes, scrubbed well.
2 parts sliced leeks (or onions); use only the white parts.
Milk or cream
Seasonings
Oil or butter
Instructions
Sauté the leeks in oil or butter for 10 minutes; be sure the leeks are well-sautéed. Use a wide soup pot and cook over low heat.
Add the leeks to the potatoes with just enough hot water to cover and simmer until well-cooked, about 30 minutes. The potatoes should be soft to the point of falling apart—you can press them against the pot to break them apart and give the soup body.
Add cream or milk to desired thickness and heat through. Use cream for a rich soup.
Season with salt, pepper, or garlic to taste.
Serve hot or chilled with chopped chives or parsley or chervil.
Notes
For an extra creamy soup, skin the potatoes to start and at the end pass this soup through a food mill and add cream to thicken.
Courses Soups and Stews