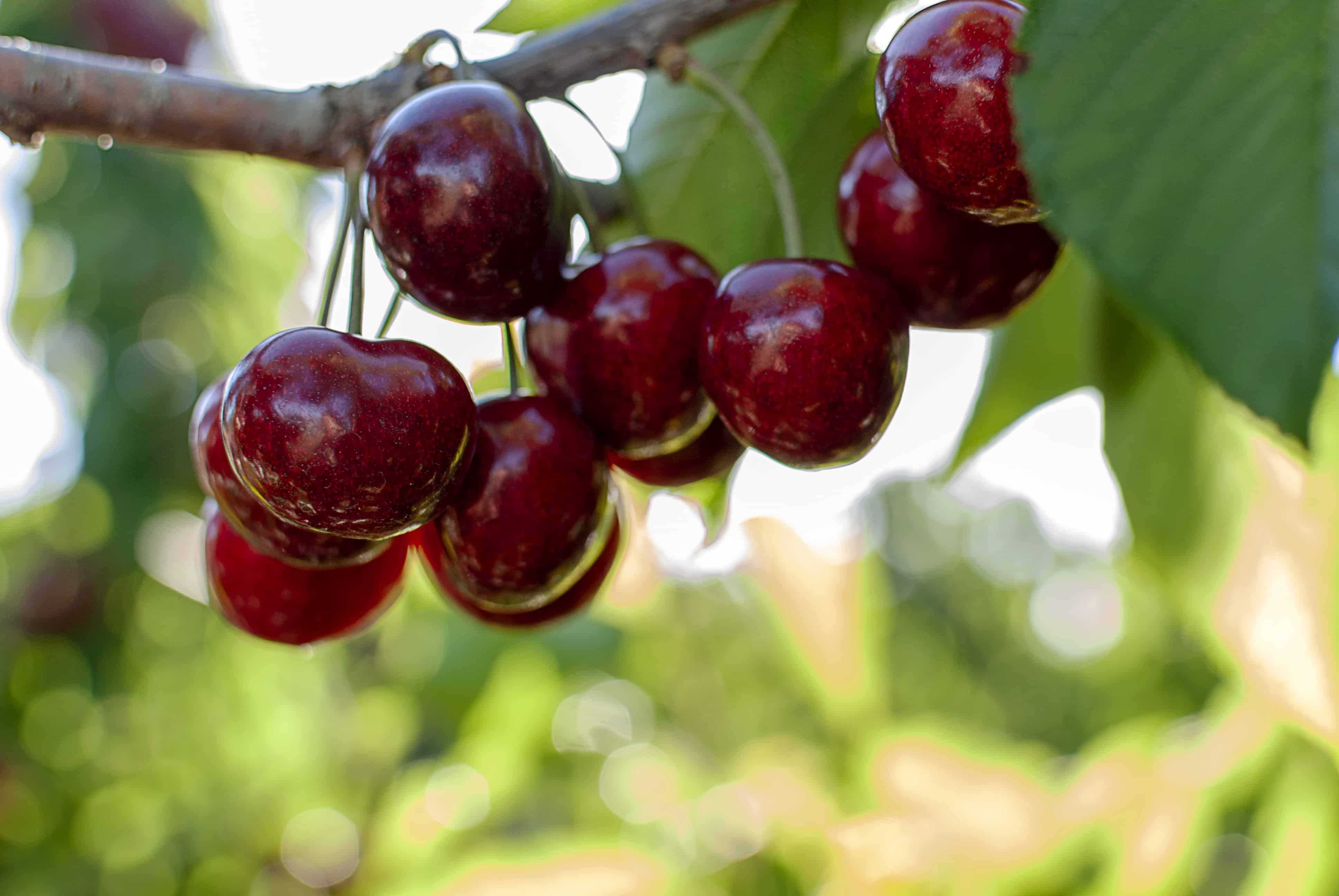 Sour cherries are great for cooking. They are richly flavored and firm of flesh so that they don't go mushy during cooking. Use sour cherries for pies, cobblers, clafoutis, dessert sauces, preserves, and jams.
There are two types of sour cherries: amarelle-type cherries are yellow-fleshed with clear juice; morello-type cherries are red-fleshed with red juice.
Fresh sour cherries—there are more than 300 varieties–come to market from mid-June through mid-August.
Here are a few sour cherry varieties to consider:
Early Richmond: a small, round, bright red cherry with a tart-acidy flavor. This is an amarelle-type cherry used for making jams, pies, jellies, and preserves. Early harvest.
English Morello: a deep red-black skinned cherry that is large, tender, and juicy. This morello-type cherry is slightly tart. It freezes well and is an excellent choice for pie. Late harvest.
Meteor: a large, pale red skinned cherry with yellow flesh that is mildly acidic; amarelle type. Late harvest.
Montmorency: considered the best pie cherry, this is a medium to large, round, bright red-skinned cherry with a soft, yellow flesh and a mildly acidic, tart flavor. Montmorency (named after a valley in the Ile-de-France) can be canned. It is an amarelle-type cherry. Early harvest.
North Star: similar to Montmorency with bright red to mahogany skin, tart-juicy red flesh. Morello-type cherry. Late harvest.
Also of interest:
How to Plant, Grow, Prune, and Harvest Cherries