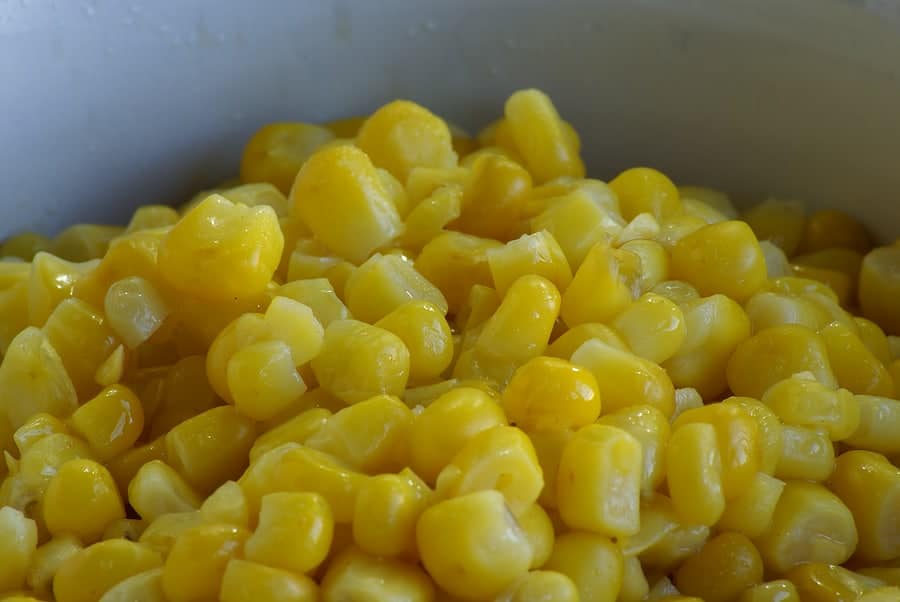 Sautéing will keep the crispness and flavor of fresh vegetables intact. Sautéing is a technique very similar to Chinese stir-frying.
Fresh vegetables that lend themselves to sautéing include mushrooms, thinly slice carrots, zucchini, onions, green peppers, and corn kernels.
Sautéed Corn
Yield 1 serving
Ingredients
Fresh corn kernels: 1 cup (237ml)
To each cup of corn kernels add proportion of the ingredients as given:
½ cup (118ml) cream
½ teaspoon (2.5ml) sugar
½ teaspoon salt and pepper mixed
Instructions
Husk corn; drop whole ears into boiling water. Let come to boil again and cook from 4-5 minutes. Cool immediately by submerging ears in cold water.
When cold, cut kernels from cob by splitting down center of each row, then cutting and scraping from cob. Measure cut-off kernels.
To each cup of corn kernels add proportion of other ingredients as given. Mix all well together, bring to boil. Reduce heat and let simmer until thick (takes a few minutes), stirring constantly to prevent burning or sticking.
Courses Side Dish