Lemon verbena is a semi-tropical plant. Its leaves have an intensely lemony fragrance and flavor. Leaves can be used in herbal teas and added to fruit salads, vegetables, and desserts. Dried leaves will remain fragrant for several years. Add a touch of lemon verbena to foods, then taste, then add more if needed—use a light touch with lemon verbena.
Here is your complete guide to growing lemon verbena.
Where to plant lemon verbena
Best location: Grow lemon verbena in full sun.
Soil preparation: Lemon verbena grows best in well-drained humus-rich soil. Add aged compost to the planting area before planting and turn the soil to 12 inches deep. Lemon verbena prefers a soil pH of 6.5.
Articles of interest: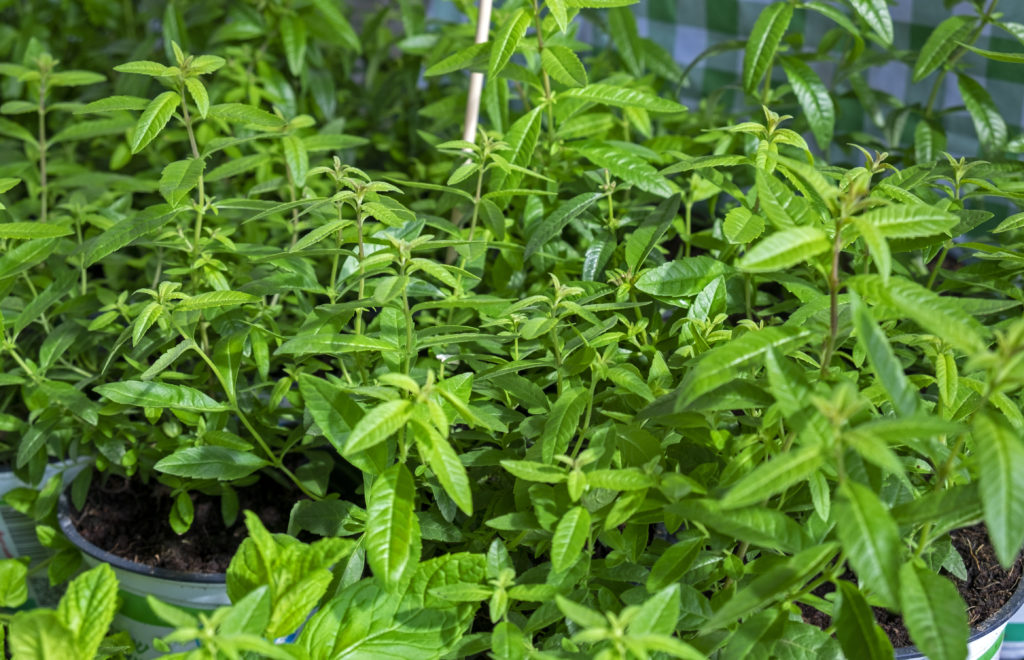 When to plant lemon verbena
Seed starting indoors: It is very difficult to start lemon verbena from seed. Grow lemon verbena from tip cuttings rooted indoors in spring.
Transplanting: Transplant rooted cuttings outdoors after the weather has warmed in early summer.
Outdoor planting time: Plant dormant roots outdoors in spring after all danger of frost has passed. Start lemon verbena from root cuttings in midsummer to late summer; start 4 to 6-inch cuttings in a mix of aged compost, pulverized topsoil, and perlite.
How to plant lemon verbena
Planting depth: Plant dormant roots and root cuttings 1 inch deep.
Spacing: Space plants 12 to 15 inches apart; lemon verbena forms large clumps.
How much to plant: Grow one plant for culinary use.
Also of interest:
Articles of interest:
Best Herbs for Container Growing
Garden Planning Books at Amazon: