Start eggplant seeds indoors 8 to 10 weeks before setting seedlings in the garden. Transplant eggplant seedlings to the garden 2 to 3 weeks after the last frost. Eggplant seeds germinate in about 10 days.
Eggplants grow best in average temperatures between 70° and 85°F (21-29°C). Grow long-season varieties in regions with hot summers. Grow early maturing varieties in all regions but especially where summers are short. All eggplants are harmed by extended temperatures below 50°F (10°C).
Eggplant seeds can be direct sown in the garden only in regions with very long warm summers. Prewarm the soil with plastic sheeting ahead of setting out transplants or direct sowing seeds.
Eggplant planting
Plant eggplant in average loam rich in organic matter. Grow eggplants in full sun.
Eggplants grow best in a soil pH that ranges between 5.5 and 6.8. Always keep the soil evenly moist from flowering through harvest. Eggplant is a heavy feeder; it needs a moderate amount of nitrogen and potassium and high amounts of phosphorus.
Eggplant harvest
Eggplant is ready for harvest 60 to 70 days after transplanting. Eggplants can be picked as soon as they are useable size. A ripe eggplant will have a glossy skin. An eggplant with dull skin is past its prime and will be bitter flavored.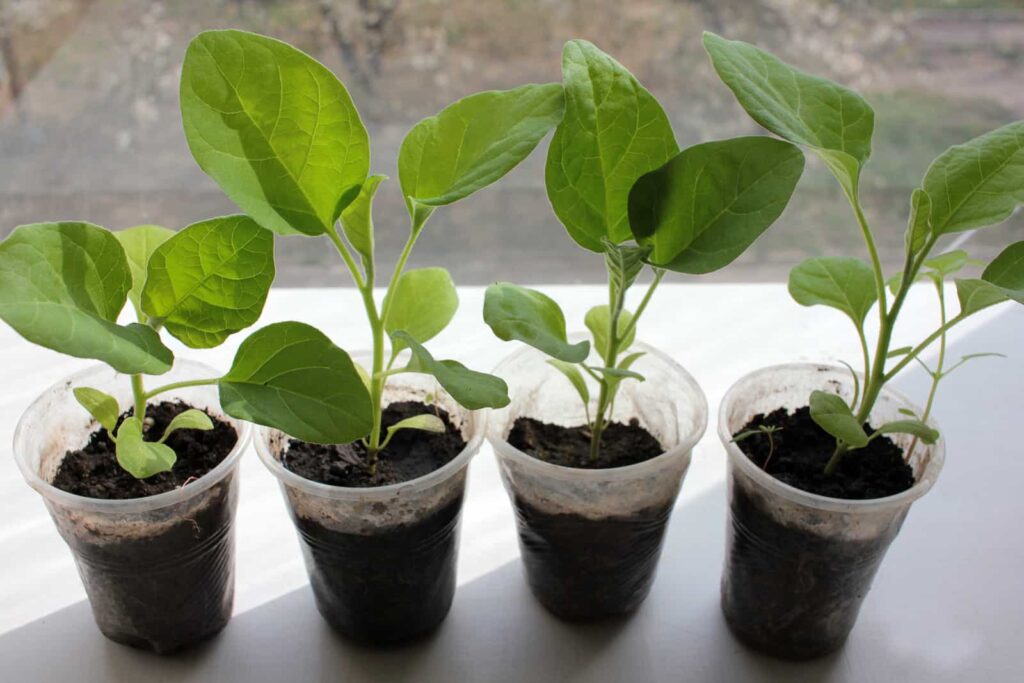 Eggplant seedling planting dates
(These dates are for the Northern Hemisphere)
| | |
| --- | --- |
| Average date of the last frost | Planting dates |
| Jan. 30 | Feb. 1-Mar. 1 |
| Feb. 8 | Feb. 10-Mar. 15 |
| Feb. 18 | Feb. 20-Apr. 1 |
| Feb. 28 | Mar. 10-Apr. 15 |
| Mar. 10 | Mar. 15-Apr. 15 |
| Mar. 20 | Apr. 1-May 1 |
| Mar. 30 | Apr. 15-May 15 |
| Apr. 10 | May 1-June 1 |
| Apr. 20 | May 10-June 1 |
| Apr. 30 | May 15-June 10 |
| May 10 | May 20-June 15 |
| May 20 | June 1-15 |
| May 30 | |
| June 10 | |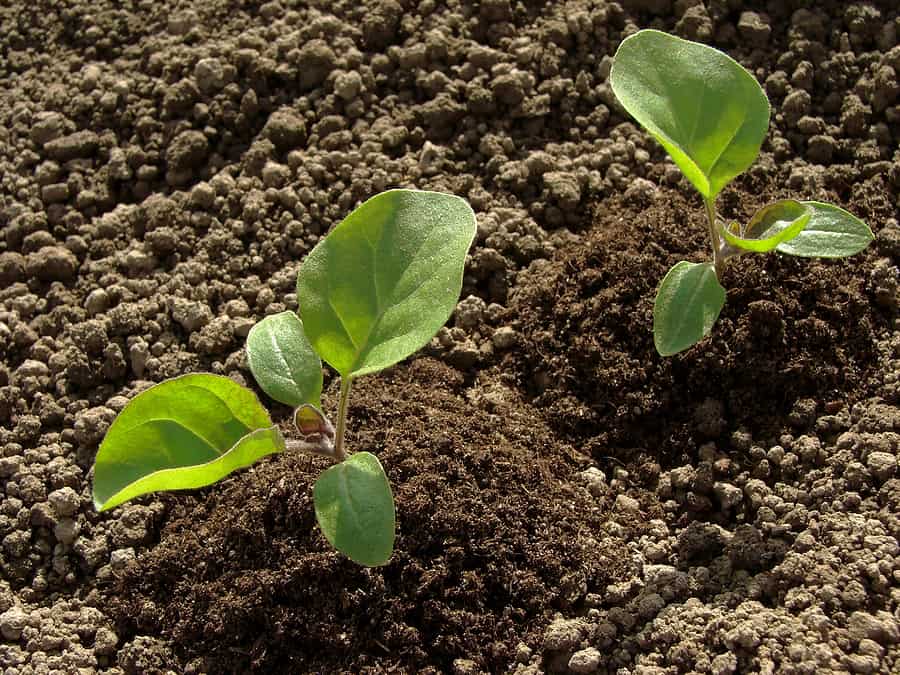 Eggplant planting details
Sowing depth: ½ inch (12mm)
Space between plants: 18-24 inches
Days to sprout: 10
Days to harvest: 90-110
Storage period: 1-2 weeks
Seeds per 100 row feet: 1 packet (65 plants)
Suggested varieties: Black Beauty, Burpee Hybrid, Dusky, Ichiban, White Italian
Related eggplant growing and planting articles: