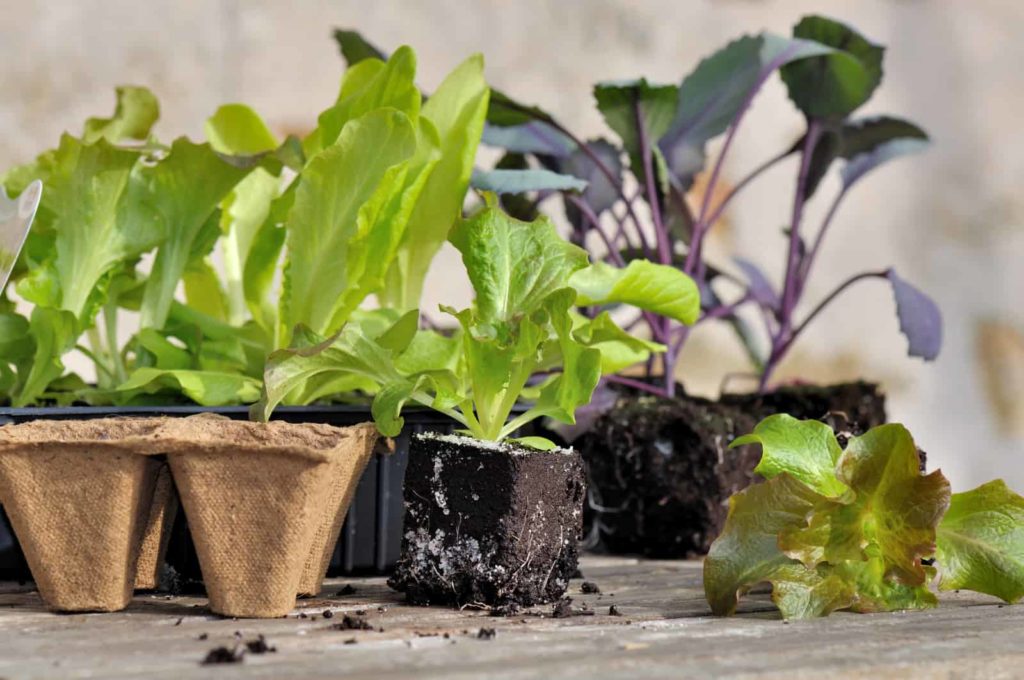 Lettuce is easily started in seed-starting trays or small pots. Lettuce started indoors can be set into the garden when plants have about four leaves, usually in three to four weeks from sowing.
Lettuce Planting Distance
Set lettuce in the garden 12 inches (30cm) apart if you are planting for full heads and closer if you are going to pick loose leaves, cut-and-come again.
Sowing Lettuce
Sow lettuce directly into the garden when the soil temperature is at least 40°F (4°C) and not overly wet.
Time outdoor sowing so that lettuce comes to harvest before temperatures are consistently in the 80sF.
Lettuce germinates in two to ten days depending upon soil temperature.
In warm summer regions grow lettuce in spring and fall. When the temperature rises above 70°F (21°C) lettuce will germinate erratically.
Best Soil for Lettuce
Grow lettuce in soil rich in organic matter to help retain moisture.
A high-nitrogen fertilizer such as blood meal will help plants grow and develop.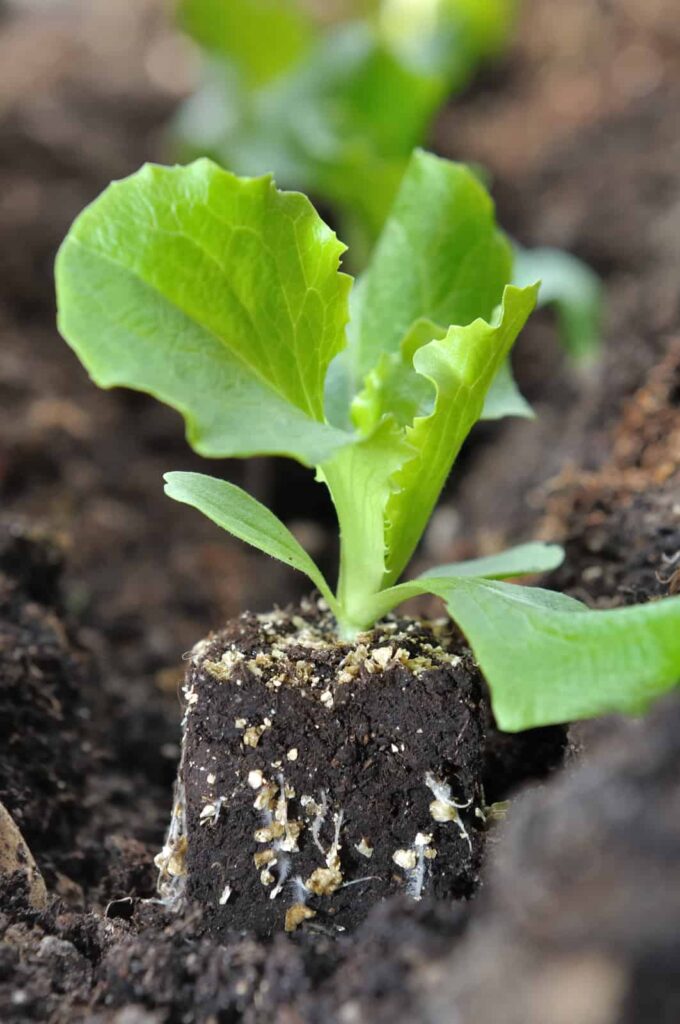 Succession Planting Lettuce
Lettuce is an excellent succession crop, sow new batches of plants every 20 to 30 days for a continuous supply.
Where the weather stays cool year-round, lettuce can be grown almost all year with the help of plastic tunnels.
Lettuce Types and Varieties
Here are types and varieties for easy growing:
Romaine is sweet and crunchy. Romaine grows tall and pointed with a pale green firm heart. It is slow to bolt and stores well. 'Little Gem' is small romaine for close-spaced growing. 'Winter Density' is a hardy cooler weather cultivar. 'Chartwell' is a good hybrid. All take about 54 days to maturity.
Butterhead is late season lettuce with a round head and soft, buttery-textured leaves and yellow heart. 'Buttercrunch' is an old standby requiring 65 days to maturity. 'Cassandra' is a modern cultivar with strong resistance to fungal diseases, 70-85 days to maturity.
Loose-leaf type lettuces are excellent for cut-and-come again growing; lots of leaves and little heart. 'Lollo Rossa' is a bright red Italian cultivar with frilly leaves that takes 55 days to maturity. 'Salad Bowl' is a green cultivar with deeply indented leaves, 45-50 days to maturity.
Crisphead is large lettuce with crinkled outer leaves and a firm, pale, crisp heart. 'Iceberg' is an older variety that takes 75 days to maturity. 'Great Lakes' takes 85 days to maturity and is crisp and tender.
Batavian lettuce is similar to crisphead with a looser heart and very good flavor.
Lettuce Harvest
Butterheads and crispheads are best harvested when their hearts are firm to the touch.
Loose-leaf varieties can be picked as needed.
Also of interest:
How to Harvest and Store Lettuce