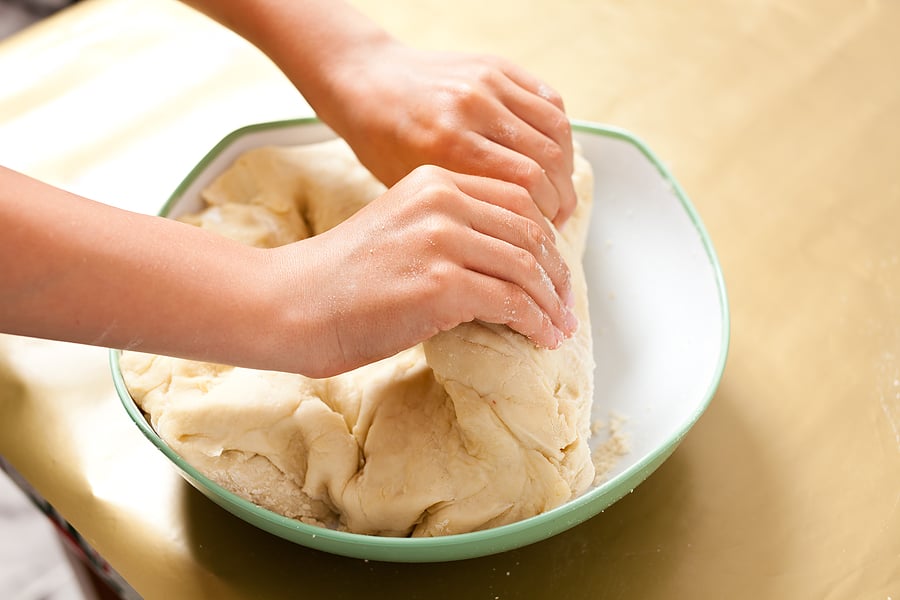 Simple All-Purpose Pie Crust Recipe
Yield 1 crust for a 9-inch pie
Here is all-purpose pie crust recipe you can use for pies, tarts, and galettes.
Ingredients
1 cup flour
½ teaspoon salt
6 tablespoons cold solid shortening
Instructions
In a medium bowl, combine flour, salt, and shortening. With your fingertips or a pastry blender or 2 knives (one held in each hand and moving crosswise), work the shortening into the flour until the shortening has been broken into small pieces like fresh bread crumbs. Use your fingers to lift the mixture above the bowl rubbing the shortening quickly into then flour. You want the mixture to end up loose and crumbly. If the shortening starts to melt in your fingertips, your fingers are too warm; switch to the pastry blender or knives.
Next you will need 3 tablespoons ice cold water. Dribble 2 tablespoons water over mixture, quickly mixing and lightly tossing the dough with a fork until it starts to cling together in clumps. Collect the dough and press it together into a handful ball; if it doesn't hold together, sprinkle the dough with another 1 tablespoon cold water, then mix again until the clump is evenly moistened. Press the dough into a ball with your hands, wrap in plastic, press down lightly to compress the dough. Refrigerate the dough at least 20 minutes or up to 2 days, or double wrap and freeze up to 6 weeks. Thaw frozen dough overnight in the refrigerator before using.
Courses Bakery