Cool-season crops are best suited for planting in autumn, winter, and spring. In spring, cool-season crops can be planted just before or just after the last frost. Planting cool-season crops in autumn and winter takes a bit more planning.
Plan the autumn and winter garden step-by-step
To plan and plant your autumn and winter garden follow these steps:
Step 1. Start with the number of days it takes the crop you are planting to grow to maturity and harvest. Days to maturity will be listed on the seed package. (If you are transplanting vegetable seedlings from the garden center, the days to maturity from transplanting are usually listed on the plant marker.)
Step 2. Determine the average first frost date in your region. If you are not sure, check with a nearby garden center, the master gardener program in your area, or the county or state agriculture extension office. Remember that this date is an average and thus a guideline for your calculations. The first frost date varies from year to year.
Step 3. Add 10 days to the number of days to maturity for the crop you are planting. Now count back on a calendar from the average first frost date the total number of days for each crop. That is the last recommended date to direct seed the crop. (Direct seed means sowing the seed in the soil of your garden.)
Cool-season crop guide
As a quick guide, here's how many days several cool-season crops need to reach maturity:
• Crops that require 90 days: beets, Brussels sprouts, cabbage, carrots, cauliflower, globe onions, parsnip, and rutabaga.
• Crops that require 60 days: broccoli, early cabbage, early carrots, winter cauliflower, chard, collards, kohlrabi, leeks, and turnips.
• Crops that require 30 days: chives, leaf lettuce, mustard, bunching onions, radishes, and spinach.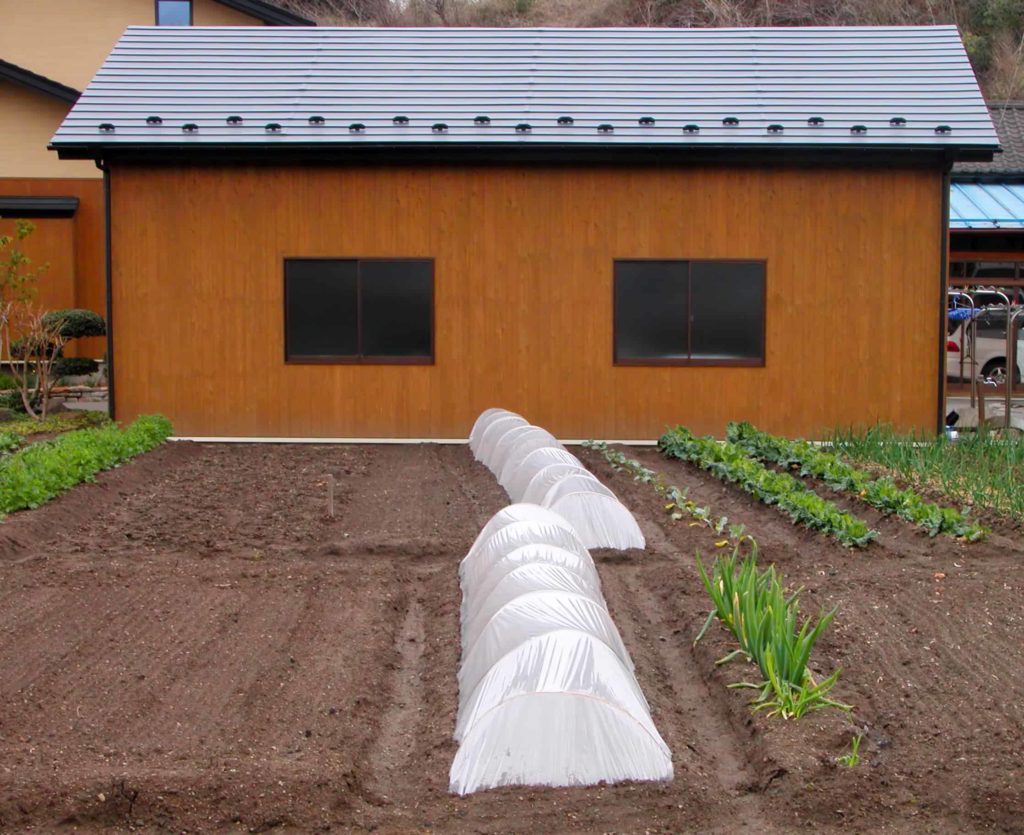 Growing season and crop planting tips
The time for planting kitchen garden crops depends upon where you live. The number of days between the last frost in spring and the first frost in autumn is the length of your growing season. Every crop you plant must germinate, grow and come to harvest during your growing season. If your growing season is too short for the crops you want to grow, you must assist Nature by extending the growing season with crop coverings or protectors.
Cool-season vegetables are best suited for the beginning and end of the growing season, for planting in spring, autumn, and winter. These plants grow best as the soil and air temperatures become warmer in spring and as the heat wanes in late summer and autumn. Cool-season vegetables thrive when the temperature highs are in the range of 70º to 75ºF (21-24ºC). (Cool-season crops usually require a minimum germination temperature of 40º to 50ºF.)
Hardy cool-season vegetables are the best selection for planting in the early spring garden. They can be sown directly in the garden as early as 2 or 3 weeks before the last frost in spring. The seeds of hardy cool-season vegetables germinate best in cool weather and their seedlings can withstand a light frost without injury.
Half-hardy cool-season crops can be sown in the garden on or around the average date of the last frost in spring. At about the time of the average last frost in spring, the ground is warming and the weather becomes more settled. The seeds and seedlings of half-hardy crops require temperatures warmer than freezing.
Planting the autumn and winter kitchen garden may require a bit more planning than planting the spring garden. Crops for autumn and winter harvest that are not grown under cover must be planted early enough that they come to harvest before the first freeze in autumn, but not so early that the heat of summer reduces their output. In spring, the garden is nearly a blank slate with plenty of room for planting. In late summer and early fall when the autumn and winter garden is planted, room may be limited–many late harvest summer plants are still in place.
Crops for autumn and winter harvest require enough heat to grow and reach maturity, but not so much that they are scorched or grow too fast, set seed, and wither too soon. Cool-season crops are the best choice for planting in late summer and early fall, just as they are suited for growing in spring.
A cool-season crop planted in autumn can take as much as three weeks longer to come to harvest than the same crop planted in spring. That's because the days are growing shorter and less warm as autumn turns to winter.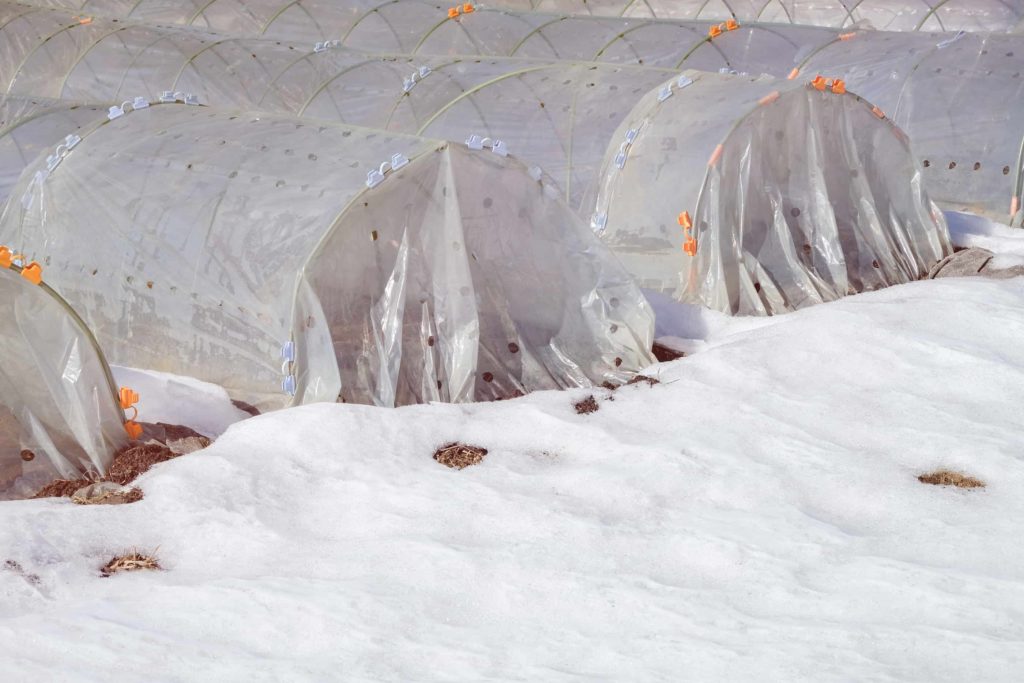 Extending the season
To enjoy cool-season vegetables past the first frost in autumn and even to enjoy many fresh-picked vegetables all winter, you will need to extend the growing season. Extending the growing season in autumn (and in early spring before the last frost) requires protecting or covering your crops so that they are not harmed by sudden changes in temperature or freezing weather.
Growing autumn and winter cool-season crops in a cold frame or covering them with a cloche or plastic tunnel will protect them from freezing weather and extend the harvest. A cold frame or tunnel can up the daytime temperature by 10 to 15 degrees and the nighttime temperature by 10 to 15 degrees.
For plants finishing their growth in the days just before and after the first frost, a covered temperature of 60 to 65ºF will allow the plant to complete its growth and come to harvest. Once cool-season crops have reached maturity under cover daytime temperatures between 30 and 40ºF are sufficient before harvesting. When winter arrives, cool-season crops at maturity will essentially hibernate or maintain. They are grown and in cool weather, they will simply sit waiting to be harvested. That's how you can bring fresh-picked crops from your garden to the table long into winter.
Even freezing temperatures inside the cold frame in late winter does not mean the end of your winter harvest. Mature hardy vegetables will not be destroyed by hours or even a day or two of freezing temperatures as long as they are able to thaw naturally every few days. Even leaf crops such as radicchio and escarole whose outer leaves freeze and turn brown will yield a heart that is harvestable and delicious.
Learn more about season extension and fall and winter growing:
Cool-Season Vegetable Varieties