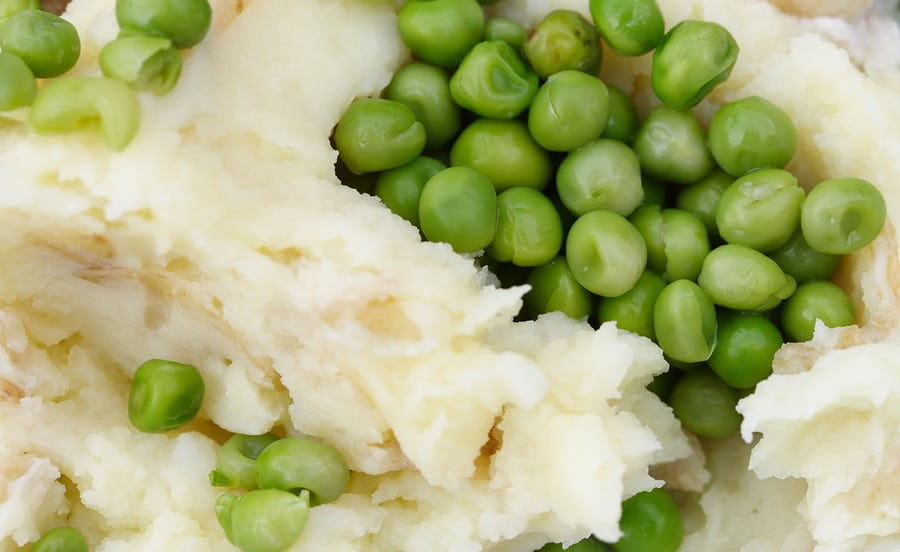 Kohlrabi like many root vegetables is easy to bring to the table (and it's an excellent source of vitamins C and A). You can slice the kohlrabi bulb raw and serve it with a dip or sauce or you can quickly sauté, simmer, or steam kohlrabi.
Here are three quick ways to cook kohlrabi (times depend on the size and number of bulbs). First, remove the green tops (if tender cook greens like spinach) then leave bulbs whole or quarter, dice, or cut into slices or julienne strips. (No need to peel skins unless the bulbs are mature.)
Simmer until tender about 20 to 40 minutes–then mash or puree.
Steam 25 to 45 minutes—until you can just pierce bulbs or quarters with a fork.
Sauté or stir-fry 10 to 15 minute–until just tender.
Mashed Kohlrabi
Ingredients
4 kohlrabi bulbs
3 tablespoons unsalted butter
½ cup chopped shallots or mushrooms
½ teaspoon salt
Freshly ground black pepper to taste
1 tablespoon chopped fresh parsley
Instructions
Trim and peel the bulbs. Scrub bulbs with vegetable brush under cold running water to remove dirt. Leave skin on for nutrients and maximum sweet flavor (unless skin is tough then peel with a sharp paring knife).
Bring a saucepan of lightly salted water to a boil then add the kohlrabi bulbs or quarters. Simmer until tender when pierced with a knife, 25 to 30 minutes then rinse under cold water and drain.
While the kohlrabi is cooking, place butter in small skillet and sauté the shallots or mushrooms over a very low heat stirring occasionally for 10 minutes and set aside.
Mash or puree the kohlrabi bulbs and combine the puree with the cooked shallots or mushrooms and the salt, pepper, and sprinkle with parsley and top with butter.
Or you can transfer the puree to a baking dish and bake in a pre-heated 350°F oven until steaming hot, a bit more than 20 minutes.
Courses Side Dish