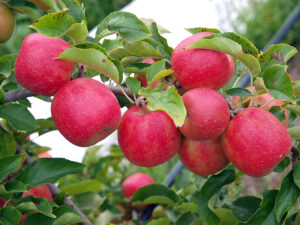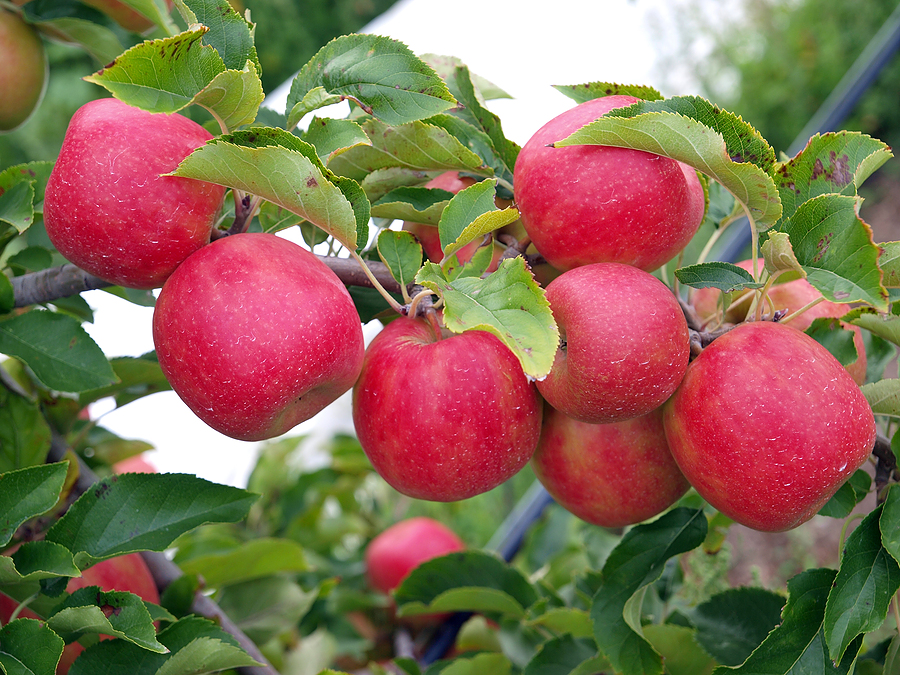 Too many apples? Sometimes, yes.
The best way to get large, delicious apples is thinning the crop.
Thinning Apple Basics
Thin the fruit to a distance of twice the diameter of the fruit at maturity. If you expect the mature apples to be 3-inches across, leave 6 inches between each apple after thinning. If you're not sure how big the apples on your tree will be at their peak, thin to a distance of 6 to 8 inches apart on the branch.
Some apple thinners remove the fruit on every other spur; others leave a fruit on every third spur as they thin from the trunk outward on a branch. Always leave the largest fruit on the spur. Whichever method you choose, the goal is to leave plenty of room for each apple to mature.
Be careful as you thin to avoid damaging the spurs. A spur thinned this year will likely bear another apple next year. If you pull to hard when thinning, you could accidentally damage or detach the spur.
If your apples are small this year, be sure to thin more heavily next year. If the fruit set is light this year, thin less or not at all next year.
There is something about fruit thinning that you might resist. Those clusters of apples seem to say you've done something right; why thin a good thing?
But a large apple crop or set has more to do with the work of nature than anything you've done. Nature wants a lot of apples. An apple tree will produce many more blossoms and fruit than is necessary; a lot of apple seeds is how nature perpetuates the species.
But for the kitchen gardener too many apples on a tree can mean smaller fruit, limbs loaded to the point of cracking or breaking, and sometimes a small crop next year.
So thinning is a good thing, especially in years when there's a heavy fruit set. (An apple tree can summon only so much energy and nutrients to make it through the fruiting season.)
June drop. When to thin? Nature often starts the thinning process on its own a few weeks after the initial fruit set in spring. Called "June drop", apple trees simply shed some of their smallest fruit. But nature can often use some help, especially in years when the apple set is heavy, and especially if you are growing apples for eating.
A week or so after the "June drop" is a good time to thin your apple trees. But even as apples approach half their preferred size in the middle of summer, you can still thin the crop.
Thinning–sometimes called fruit pruning–can ensure fat, delicious apples. Thinning can also ensure that apples don't touch leaving little room for insects or diseases to take hold. And for some varieties that "alternate bear" or produce significant crops every other year, thinning will leave the tree with the energy to produce an equal-sized crop year after year.
Also of interest:
How to Plant, Grow, Prune, and Harvest Apples