January is the coldest month of the year in the northern hemisphere. This is the month to get seed catalogs and begin planning the spring garden. Beware of false spring days. Check with the weather service or local cooperative extension for your area's average last frost date–the last expected frost and the start of outdoor sowing season; plan ahead now for indoor seed starting and planting out.
January also is a good month to clean and sharpen tools and service equipment.
In mild-winter regions where the ground is not frozen, January is the start of the new growing year.
Rhubarb. Rhubarb can be planted this month. Set roots 3 feet (.9m) apart in soil rich in aged compost or aged manure. Root tops should be set about 1 inch (2.5cm) below soil level. Place a 3-inch (7.6cm) layer of compost over each root after planting. Do not harvest newly planted rhubarb the first season rather let these perennial roots become well established for an ample harvest next year.
Established rhubarb can be fed in January. Again add a 3-inch (7.6cm) layer of well-aged compost to the bed. To encourage early growth, cover rhubarb plants with a large upturned box or bucket.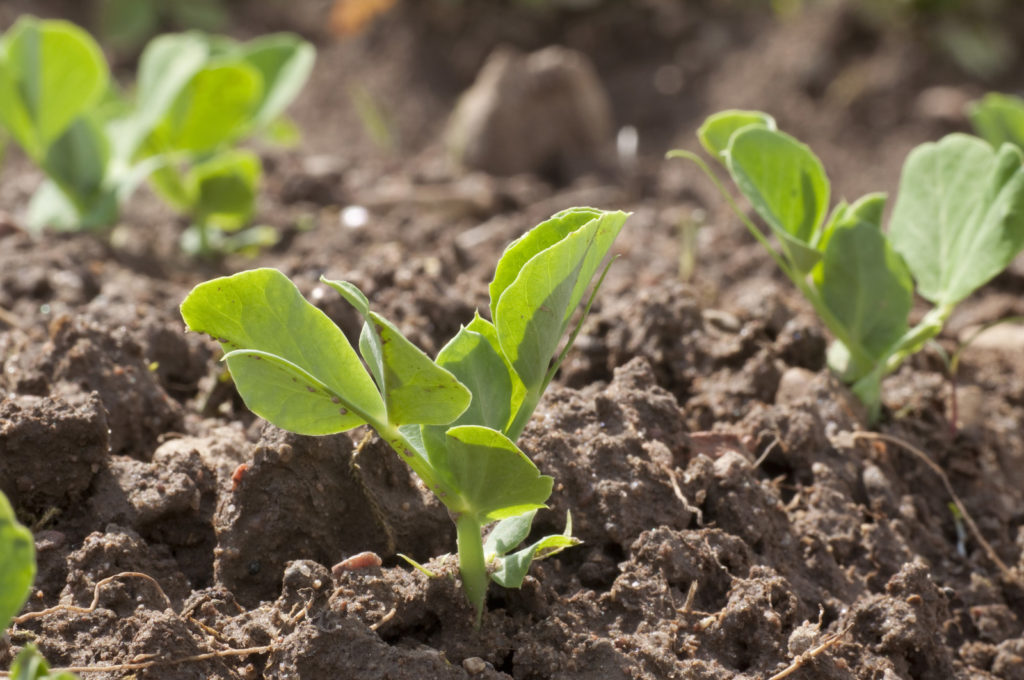 Peas. Sow peas this month in regions where the soil does not freeze and there is minimal frost. For early planting, choose round-seeded varieties. Sow seeds 2½ inches (6cm) deep and 2 inches (5cm) apart in three rows for a nice crop. Place plastic tunnels or cloches over the rows. These peas will be ready for picking in May or June.
Broad beans. Like peas, broad beans–also called fava beans–can be sown now. Sow in rows 7 inches apart with 6 inches (15cm) between rows.
Shallots. Shallot bulbs can go in the ground this month or next month where the soil is well-drained and not too wet. Set bulbs 9 inches (22cm) apart in rows 12 inches (30cm) apart. The bulbs should go into shallow drills with the tips just peaking up at ground level. Do not press the bulbs into the soil which could damage them. In cold regions, wait until the end of February to set out shallot bulbs.
Cool-season vegetables. Where the ground is not frozen, cool-season crops can be planted this month. Seedlings or starts of broccoli, Brussels sprouts, cabbage, and cauliflower can be set in the garden. Be sure to have row covers or portable plastic tunnels at the ready to protect crops from heavy frosts. Where the soil is not too wet sow seeds of celery, kale, kohlrabi, mustard, lettuce, and mixed greens. Also sow the seed of root crops: beets, carrots, radishes, and turnips. Read about Cool-Season and Warm-Season Crops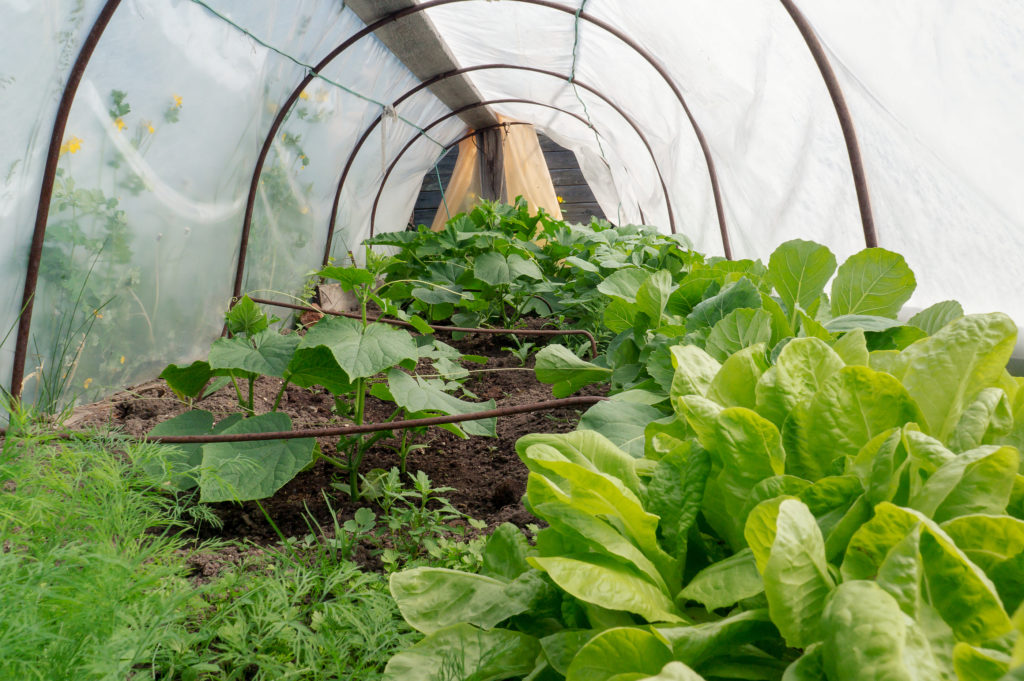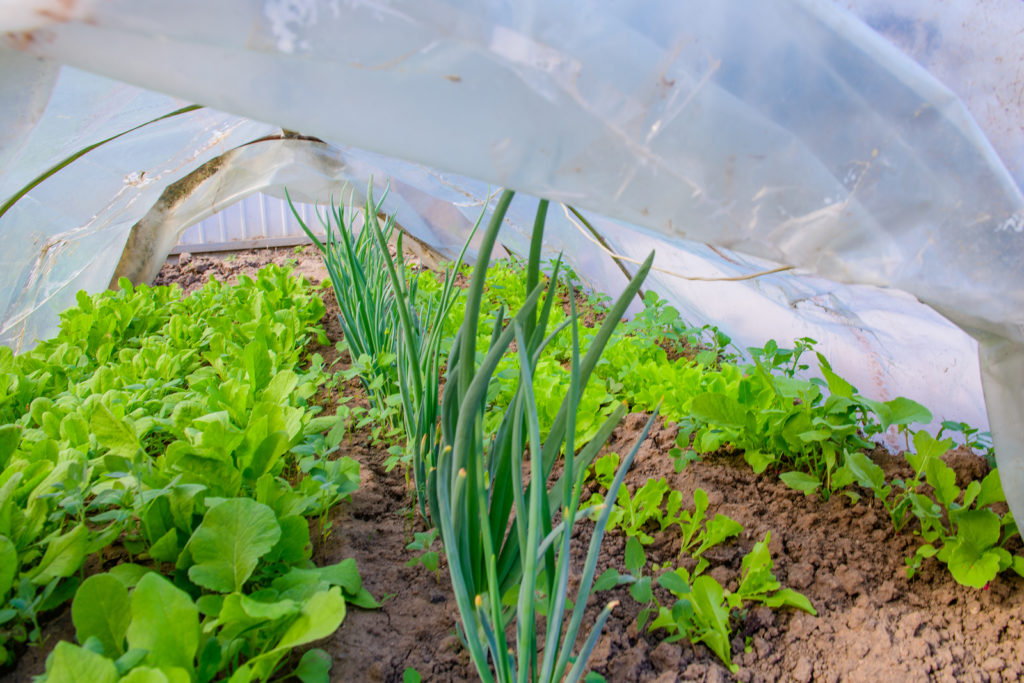 Plastic tunnels and row covers. Early season crops started or transplanted to the garden must be protected from frost and freezes. In Zones 9-11, have row covers and portable plastic tunnels ready to place over early-season crops. In colder zones, plant under a plastic tunnel or in a cold frame to protect crops from cold temperatures.
Bare root vegetables. Perennial vegetables such as asparagus, garlic, onions, potatoes, rhubarb, and shallots should be ordered for planting now. In regions where the ground does not freeze these crops can be planted this month.
Citrus trees. Fertilize citrus trees in January if you live near the coast or in a frost-free area. If you live in a region that experiences frost hold off fertilizing citrus until March. Granular fertilizers break down and feed trees over time.
Fruit trees. Deciduous fruit trees can be dormant sprayed in January. Dormant sprays include horticultural oils, lime sulfur, and copper. Horticultural oils will control overwintering insects and mites. Lime-sulfur and copper sprays will control some fungal diseases such as peach leaf curl, brown rot, and shothole fungus.
Apricot trees. Apricots flower early so don't spray them with lime-sulfur which can burn the blossoms and damage the year's crop. Use a copper spray to control apricot diseases.
Peach trees. Peaches that can be infected with leaf-curl fungus (causing leaves to pucker and turn yellow and red) should be sprayed with lime-sulfur three times. The first application should come when trees first drop their leaves in November or December. The second and third applications should come in January–early in the month and again late in the month.
Grapes. Prune grapes in January to ensure a good crop later this year. Grapes can be "cane" or "spur" pruned. Grapes require regular pruning to reduce disease and encourage growth and good fruit production.