You've decided that growing your own vegetables, herbs and small fruits is exactly what you want to do. You know that growing your own crops means fresh, flavorful, and healthy food will come to your table directly from your garden. You will save money. You will be enjoying the outdoors. You will be learning and growing right alongside nature and your family.
So now it's time to get started. First, let's get a quick overview of what's involved in growing your own organic vegetable garden: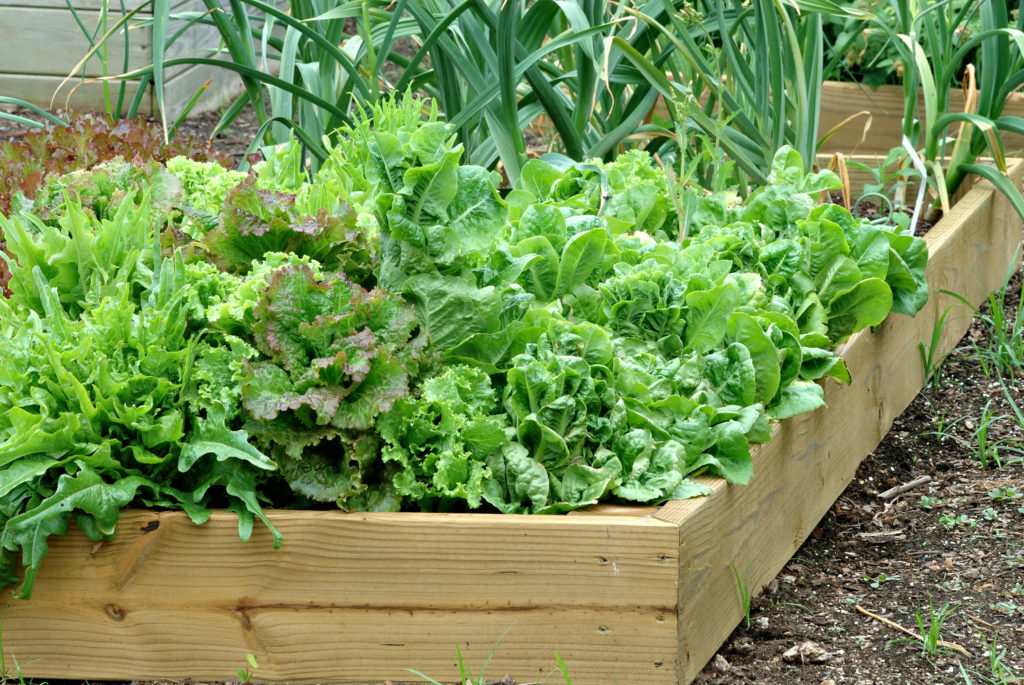 Six things that make for a successful organic vegetable garden:
Choose a sunny site for your garden. Make it convenient—close to water and your kitchen; you'll want to visit every day.
Prepare and feed your soil. Add aged compost and organic amendments across your planting beds before you plant and lightly rake or turn the compost under. This will ensure healthy plant growth.
Match the plants you grow to your region, climate, and site. Sow and plant regionally adapted seeds and seedlings in the right season. Choose varieties that are pest and disease resistant. You will find seeds and seedlings adapted to your region at a nearby nursery or garden center or online.
Keep plants naturally healthy with proper spacing, watering, feeding, and mulching.
Use safe and natural pest, disease, and weed controls.
Harvest your crops at the peak of maturity or sooner for best flavor.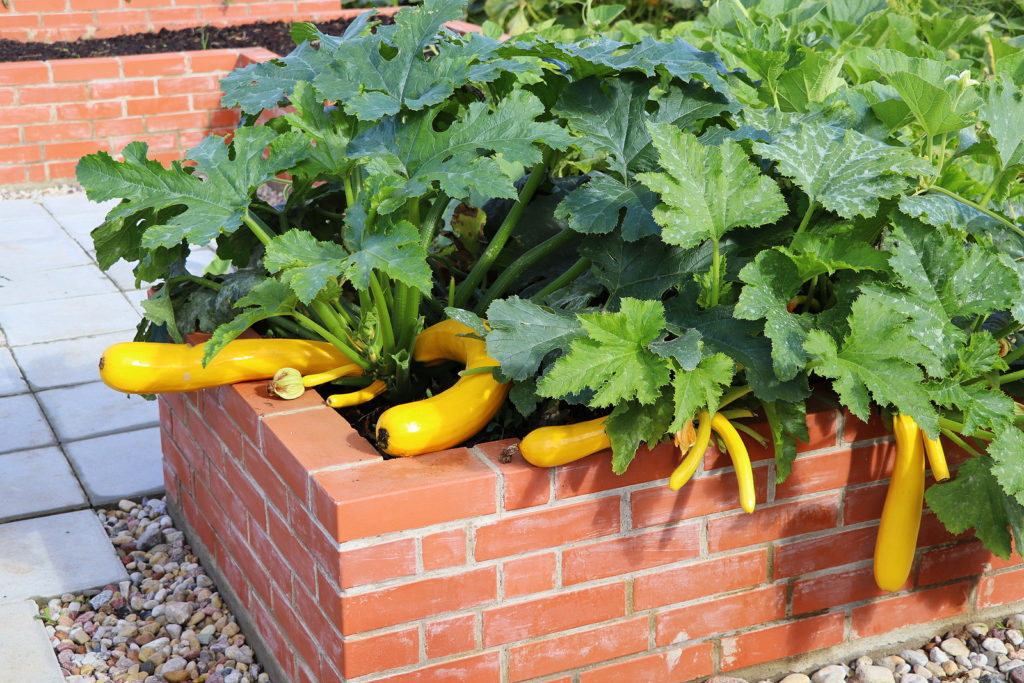 What does an organic kitchen vegetable garden look like?
Here are a few vegetable garden ideas you can plant:
A porch pot planted with radishes and lettuce.
A window box planted with a half dozen different kinds of herbs.
A half wine barrel planted with a tomato, a cucumber, and a zucchini.
A narrow flowerbed border planted with radishes, leaf lettuce, carrots, and beets.
Staked tomatoes or snap beans planted on poles at the back of a flowerbed.
A narrow planting bed in front of a wall or fence planted with tomatoes, pole beans, cucumbers, or cantaloupes trained up a trellis.
A square 3-by-3-foot (.9 m) planting bed in the backyard with salad crops including leaf lettuce, spinach, green onions, and radishes.
A 3-by-6-foot (.9 x 1.8 m) rectangular planting bed with tomatoes, peppers, and onions—growing you own fresh salsa.
The same 3-by-6-foot bed growing beets, carrots, parsnips, turnips, green onions, cabbage, and Brussels sprouts for autumn soups and stir fries.
A 4-by-8-foot (1.2 x 2.4 m) planting bed growing potatoes, cucumbers, tomatoes, peppers, and melons—a summer picnic garden followed by cabbage, Brussels sprouts, parsnips, carrots, and turnips for winter stews.
Your organic kitchen garden can look like whatever you want it to look like and it can grow whatever you want to eat. Look at the ingredients of your favorite vegetable recipes then grow what you need. That's your organic kitchen garden!
Also of interest:
10 Things to Know About Vegetable Garden Planning
How Big Should Your Vegetable Garden Be?