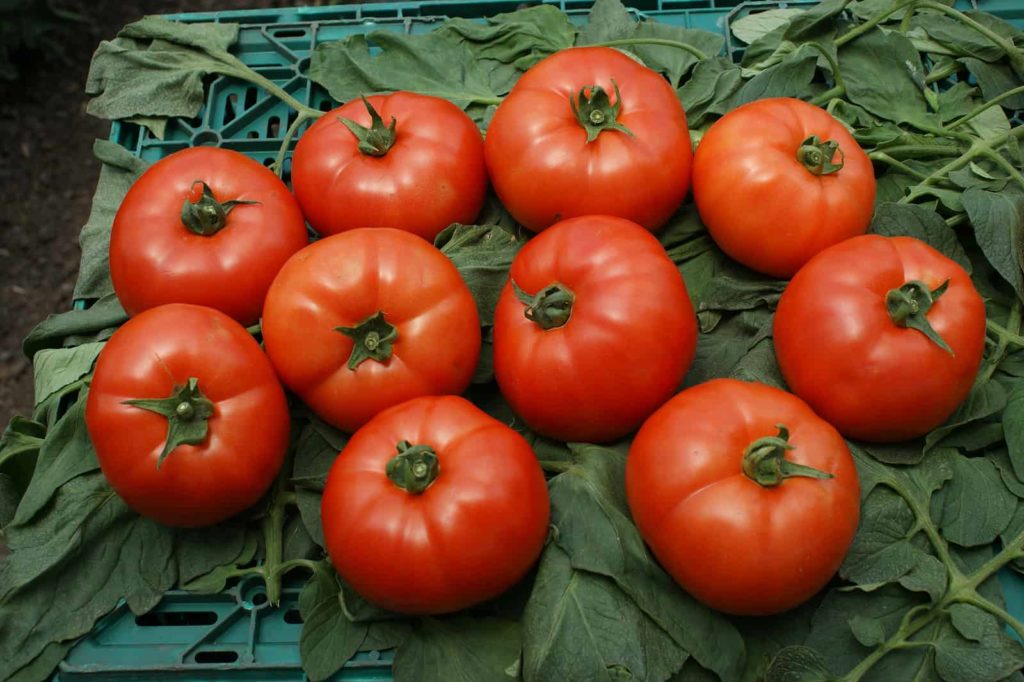 A heavy summer harvest of ripening tomatoes, peppers, squashes, and eggplants can be easily made into a base for soup, sauce, and juice and stored for winter use.
Each week during the summer and fall set aside 40 minutes to quickly prepare, cook, and freeze the vegetables that you can't eat fresh or add to cooked meals. This winter you can quickly put your vegetable medley on the table for a taste of summer in minutes.
Ratio: To convert your summer harvest into a base for soup, sauce, or juice you will need about 1 pound raw summer fruiting vegetables to ⅓ cup of liquid—water or vegetable stock. For example, if you have one pound of tomatoes cook it with ⅓ cup of vegetable stock—after you have peeled, seeded, and chopped the tomatoes.
(Three medium globe tomatoes, about eight plum tomatoes, and about thirty cherry tomatoes make a pound. A pound of tomatoes, peeled and seeded, will yield about one cup of pulp for cooking.)
How to Prepare the Vegetables:
Step One: Peel, seed, and coarsely chop the tomatoes, add chopped onions, summer squash, eggplants, and bell peppers (cored and seeded), put them in a large stock pot with water or vegetable stock (they should be just covered to start), and stir and simmer over low heat (about 15 minutes for two pounds of vegetables). Add whatever fresh chopped herbs are available and well matched, especially basil and parsley.
Step Two: Add salt, fresh ground pepper, and minced garlic to taste. Continue to simmer until the liquid is reduced to half the original volume (about another 10 minutes or so if you started with two pounds of vegetables). Cool the mixture at room temperature for 30 minutes then pour into pint- or quart-size containers suitable for freezing and cover with a sealable lid.
Serve in autumn or winter or early next spring:
• Soup: Use this vegetable medley as is or puree with a little cream; gently heat to serve.
• Stew: Add beans and short pasta as well as other vegetables like potatoes, corn, peas, and celery; gently heat to serve. You can also add stew meat or shredded chicken.
• Pasta sauce: Add some chopped celery and carrots sautéed with bacon, ground beef, or sausage, and fresh or dried oregano to flavor.
• Juice: Puree the mix and serve cold or at room temperature as a juice.