Kohlrabi is a cool-season crop. Sow seeds in the garden 4 to 6 weeks before the last frost. Sow seeds indoors for transplanting out 6 to 8 weeks before setting them in the garden.
Set kohlrabi transplants in the garden 5 weeks before to 2 weeks after the last frost. Make succession plantings every two weeks until mid-June.
Kohlrabi matures in 50 to 70 days after seeds are sown. Harvest kohlrabi while still small, no more than 2 to 3 inches (5-8cm) in diameter. Slice through the stem 1 inch below the bulb.
Kohlrabi prefers humus-rich soil and full sun, but kohlrabi can tolerate partial shade. Kohlrabi is a heavy feeder that needs high amounts of potassium for best growth.
Time late summer planting so that kohlrabi is touched by frost before harvest in autumn; frost will sweeten the flavor of kohlrabi.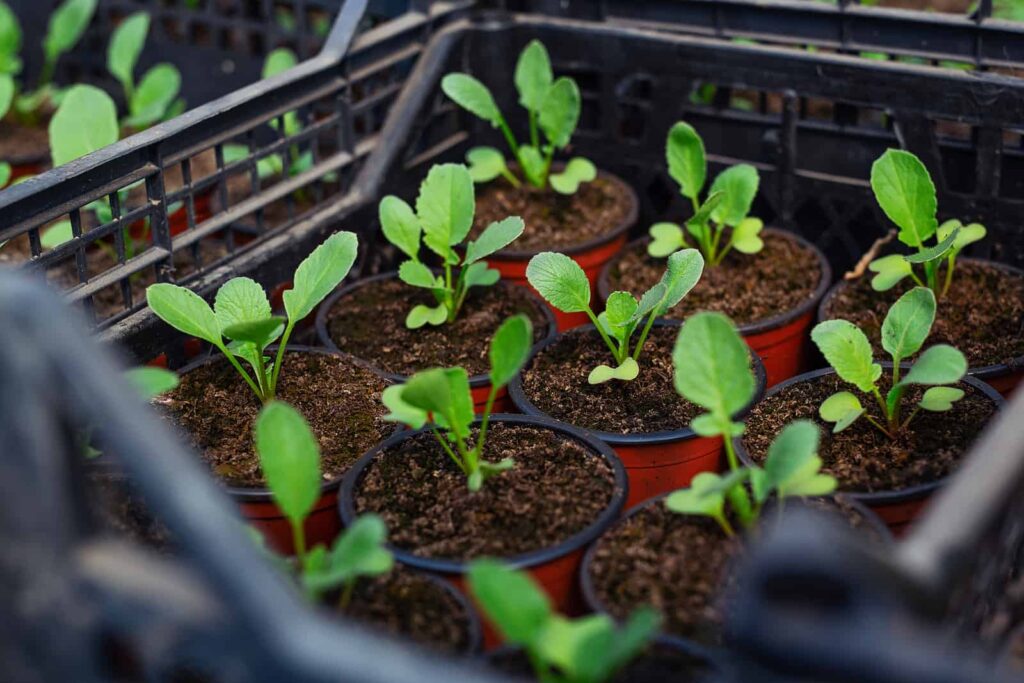 Kohlrabi seed sowing dates
(These dates are for the Northern Hemisphere)
| | |
| --- | --- |
| Average date of the last frost | Planting dates |
| Jan. 30 | Jan. 1-Feb. 1 |
| Feb. 8 | Jan. 10-Feb. 1 |
| Feb. 18 | Jan. 20-Feb. 10 |
| Feb. 28 | Feb. 1-20 |
| Mar. 10 | Feb. 10-Mar. 1 |
| Mar. 20 | Feb. 20-Mar. 10 |
| Mar. 30 | Mar. 1-20 |
| Apr. 10 | Mar. 10-Apr. 10 |
| Apr. 20 | Mar. 20-May 1 |
| Apr. 30 | Apr. 1-May 10 |
| May 10 | Apr. 10-May 15 |
| May 20 | Apr. 20-May 10 |
| May 30 | May 1-30 |
| June 10 | May 15-June 1 |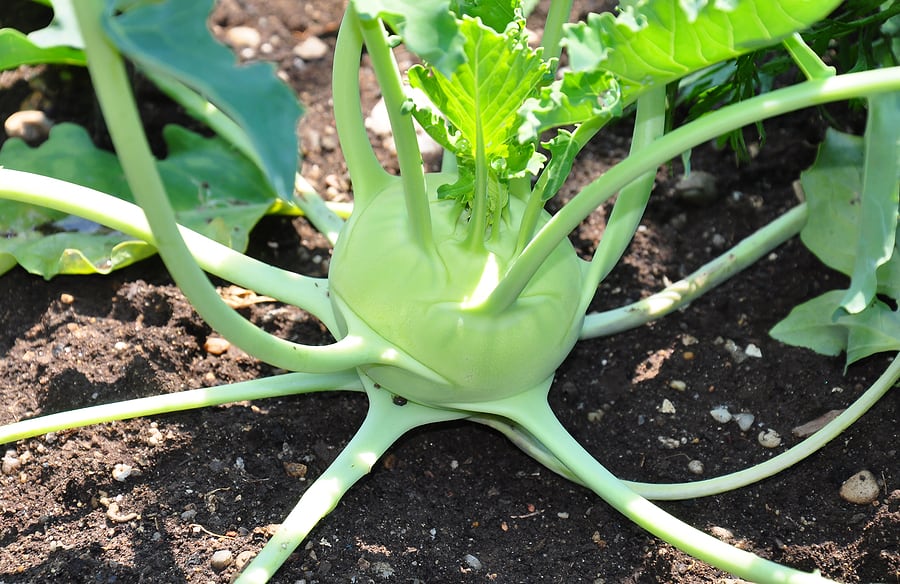 Kohlrabi planting details
Sowing depth: ¼ inch (6mm)
Space between plant after thinning: 6-9 inches (10-23cm)
Days to sprout: 5-10
Days to harvest: 50-60
Storage period: 2-4 weeks
Seeds per 100 row feet: ½ ounce (14 grams)
Yield per 100 row feet: 100 pounds (45kg)
Varieties: Early White Vienna, Grand Duke, Purple Vienna
Related articles of interest: