Sow spinach seeds in the garden as soon as the ground is workable in spring. If you wait, warm weather and long days will trigger seed stalk formation and the leaves will become bitter tasting.
Spinach seeds will germinate in cool soil. Days at 60°F (16°C) and nights as low as 40°F (4°C) is warm enough for spinach.
Sow seeds directly in the garden 4 to 6 weeks before the last frost in spring. Start transplants indoors 4 to 6 weeks before setting them in the garden; transplants can go in the garden 3 to 6 weeks before the last frost.
Sow seeds for a fall harvest about 65 days before the first expected fall frost.
Spinach seed germination
Spinach seeds germinate in 7 to 14 days. You can speed germination by soaking seeds overnight in a dilute vinegar/water solution before sowing. Sow seeds at ½ inch deep.
Spinach will grow in a wide range of soils but will grow best in well-drained, sandy loam. Spinach wants full sun but will tolerate partial shade. Mulch around spinach with aged compost to keep the soil cool and moist; this will encourage good growth and stall bolting.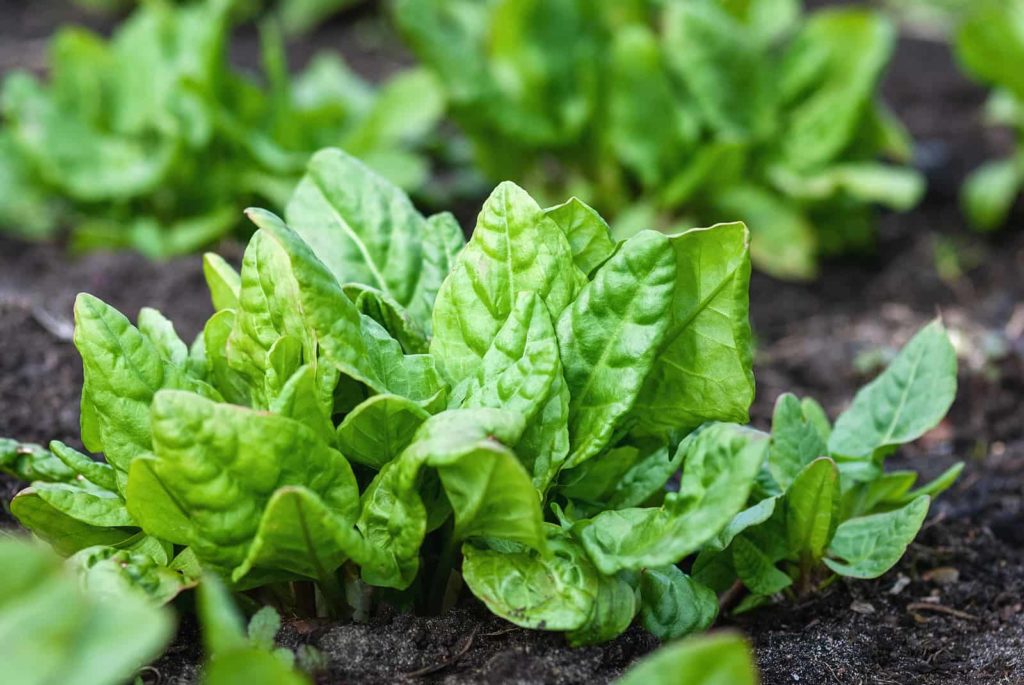 Spinach seed sowing dates
(These dates are for the Northern Hemisphere)
| | |
| --- | --- |
| Average date of the last frost | Planting dates |
| Jan. 30 | Jan. 1-Feb. 15 |
| Feb. 8 | Jan. 1-Feb. 15 |
| Feb. 18 | Jan. 1-Mar. 1 |
| Feb. 28 | Jan. 1-Mar. 1 |
| Mar. 10 | Jan. 15-Mar. 10 |
| Mar. 20 | Jan. 15-Mar. 15 |
| Mar. 30 | Feb. 1-Mar. 20 |
| Apr. 10 | Feb. 15-Apr. 1 |
| Apr. 20 | Mar. 1-Apr. 15 |
| Apr. 30 | Mar. 20-Apr. 20 |
| May 10 | Apr. 1-June 15 |
| May 20 | Apr. 10-June 15 |
| May 30 | Apr. 20-June 15 |
| June 10 | May 1-June 15 |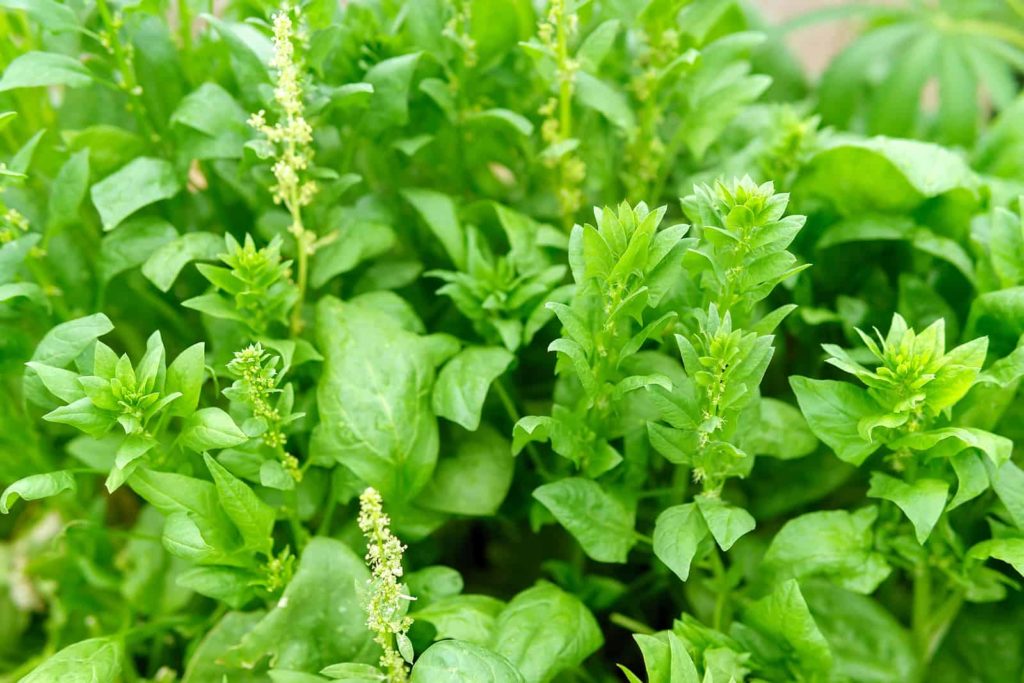 Spinach planting details
Sowing depth: ½ inch (1.2 cm)
Space between plants after thinning: 3-6 inches (7.5-15cm)
Days to sprout: 7-14
Days to harvest: 40-55
Storage period: 1-2 weeks
Seeds per 100-row feet: 2 ounces (28 grams)
Yield per 100-row feet: 50 pounds
Suggested varieties: Longstanding Bloomsdale, Popeye's Choice, Nores, Packer, Marathon
Related articles of interest: