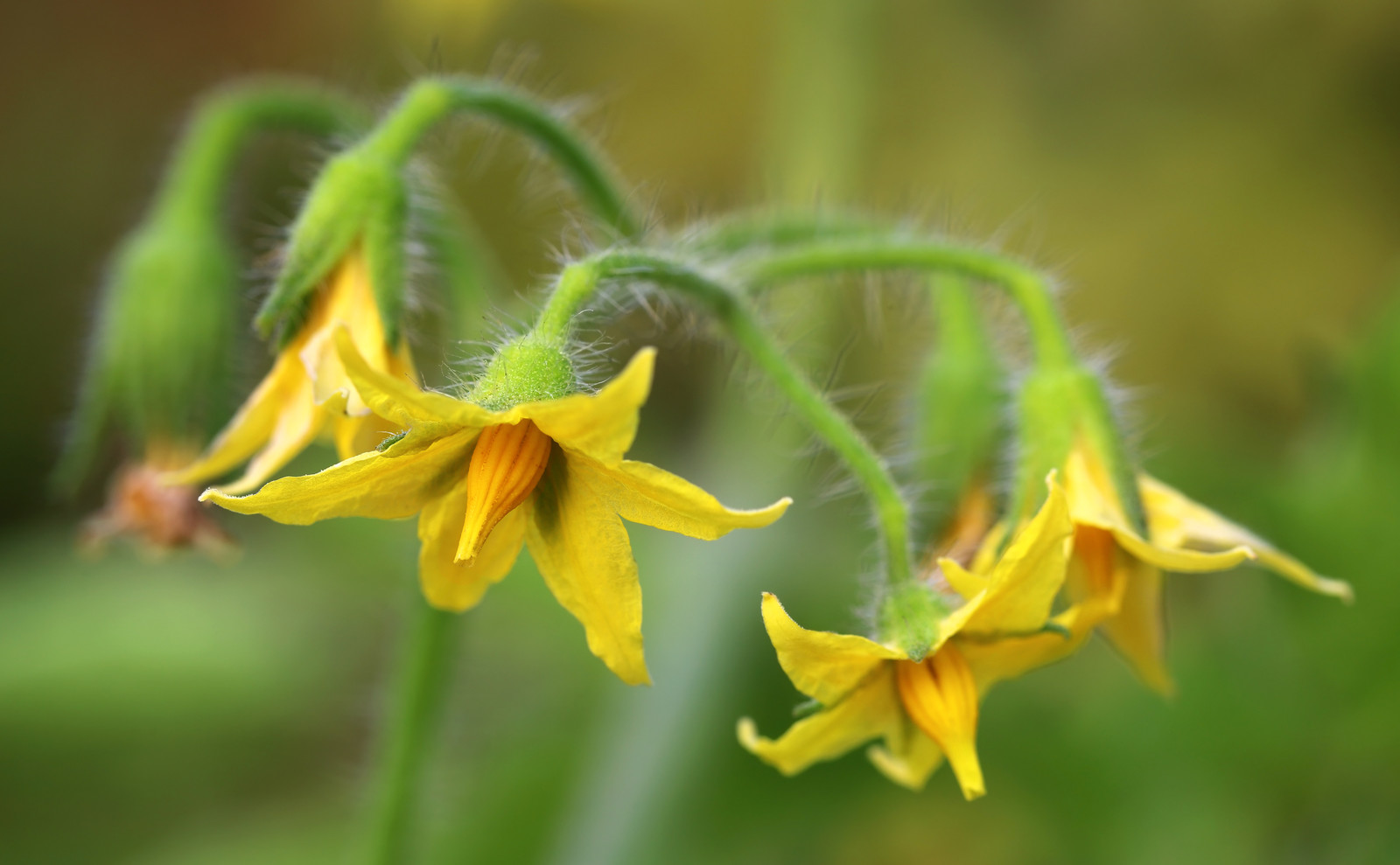 Some vegetables are self-pollinating meaning they do not need the assistance of bees or other insects or the wind for pollination and the production of fruit.
Self-pollinating vegetables include tomatoes, green peppers, and chili peppers, eggplants, green beans, lima beans, sweet peas, and peanuts.
Pollen is required for a flower to produce fruit. Self-pollinating vegetables have what is called "perfect" or "complete" flowers because each individual flower contains both the male (anther) and female (stigma) flowering parts necessary for fertilization and fruit production. Pollen must pass from the anther to the stigma for fertilization to occur. Some vegetables—squash plants for example–produce separate male and female flowers—those flowers are not complete or "perfect."
If self-pollinating vegetables are not producing fruits, you can help them along. When a self-pollinating plant is flowering you can simply give it a gentle shake or shimmy to help the pollen drop. You can also use a soft cotton cloth to fan the flowers—again helping the pollen to drop from the anther to the stigma.
Also of interest:
Hand Pollination of Vegetables