Plant salsify and scorzonera (black salsify) directly in the garden 2 to 4 weeks before the last frost in spring or as soon as the soil is workable. The soil temperature must be at least 40°F (4°C) for germination.
White salsify roots sauteed or steamed have a delicate flavor similar to that of the oyster. (Salsify is often called "oyster plant".) Scorzonera is commonly called black salsify; it is black-skinned and white-fleshed and a flavor considered to be superior to that of salsify.
Salsify and scorzonera grow best when temperatures are between 55° and 75°F (13-24°C). Both are long-season crops that need at least 100 days to mature.
In short growing season regions, the yield may be good, but smaller. Where summer weather is very warm, the texture and flavor will not be as good.
Salsify and scorzonera are best planted in humus-rich, well-drained soil. Loosen the soil to a depth of 10 inches and remove any stones or clods, which will cause misshapen roots. Avoid using fresh manure which can cause roots to fork.
Salsify and scorzonera roots can be dug as soon as they are useable size. The best flavor occurs where freezing weather touches the crop before harvest.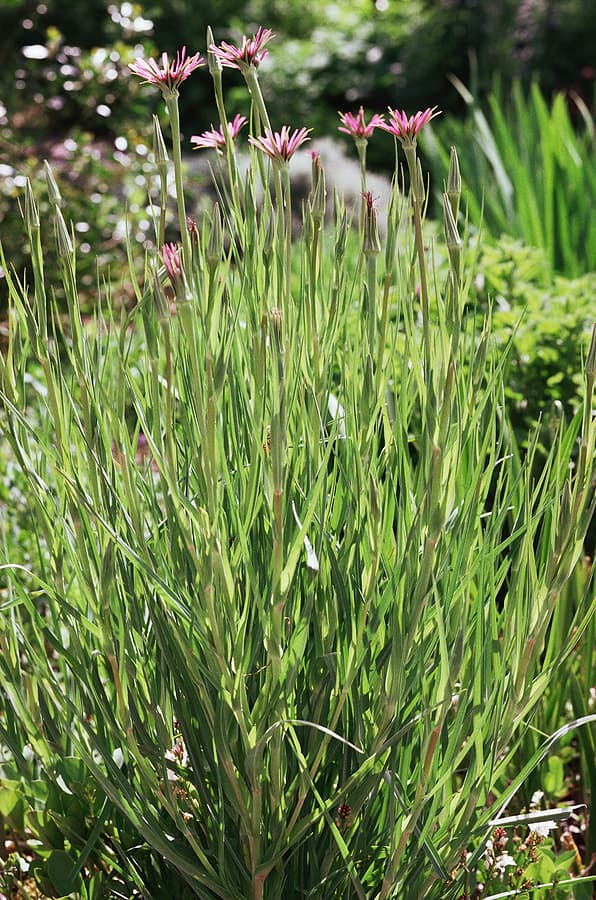 Salsify and scorzonera planting dates
(These dates are for the Northern Hemisphere)
| | |
| --- | --- |
| Average date of the last frost | Planting dates |
| Jan. 30 | Jan. 1-Feb. 1 |
| Feb. 8 | Jan. 10-Feb. 10 |
| Feb. 18 | Jan. 15-Feb. 20 |
| Feb. 28 | Jan. 15-Mar. 1 |
| Mar. 10 | Feb. 1-Mar. 1 |
| Mar. 20 | Feb. 15-Mar. 1 |
| Mar. 30 | Mar. 1-15 |
| Apr. 10 | Mar. 10-Apr. 15 |
| Apr. 20 | Mar. 20-May 1 |
| Apr. 30 | Apr. 1-May 15 |
| May 10 | Apr. 15-June 1 |
| May 20 | May 1-June 1 |
| May 30 | May 10-June 1 |
| June 10 | May 20-June 1 |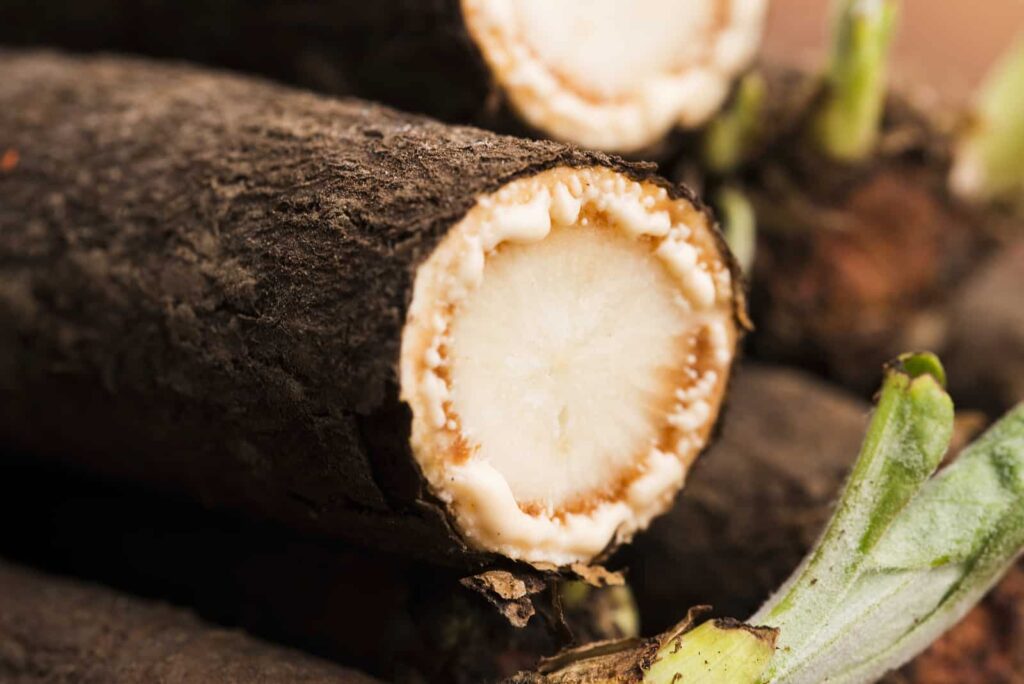 Salsify and scorzonera planting details
Sowing depth: ¼ inch (.6 cm)
Space between plants: 2-6 inches
Days to sprout: 7-20
Days to harvest: 120 or as soon as it reaches useable size
Storage period: 8-16 weeks
Seed for 100 row feet: ½ ounce
Yield per 100 row feet: 90 pounds
Suggested varieties: Salsify: Long Black, Mammonth Sandwich Island; Scorzonera: Enorma
More about plant salsify and scorzonera:
Five Ways to Cook and Serve Salsify