Mustard is a cool-season crop. Mustard matures in 30 to 50 days so time the planting for harvest when the average temperature is around 60° to 65°F (16°-18°C).
Mustard bolts easily so it is often grown for autumn harvest, but it can be grown as a spring crop where spring weather tends to stay cool.
Sow mustard seeds in the garden 2 to 4 weeks before the last frost. Start transplants indoors 4 to 6 weeks before setting them out in the garden. Transplants can be set in the garden from 5 weeks before to 2 weeks after the last frost.
Make succession plantings every 10 to 14 days in spring until the temperatures begin to rise.
Sow mustard for a fall harvest 8 weeks before the first expected fall frost.
Mustard tolerates many kinds of soil but grows best in moist, humus-rich soil. Mustard can tolerate partial shade. Mulch to keep the soil cool and moist to prevent bolting.
Mustard leaves about 4 to 5 inches (10-13cm) long have the best flavor. Begin harvesting outer leaves cut-and-come again to prolong the harvest time. The flavor is improved by a mild frost.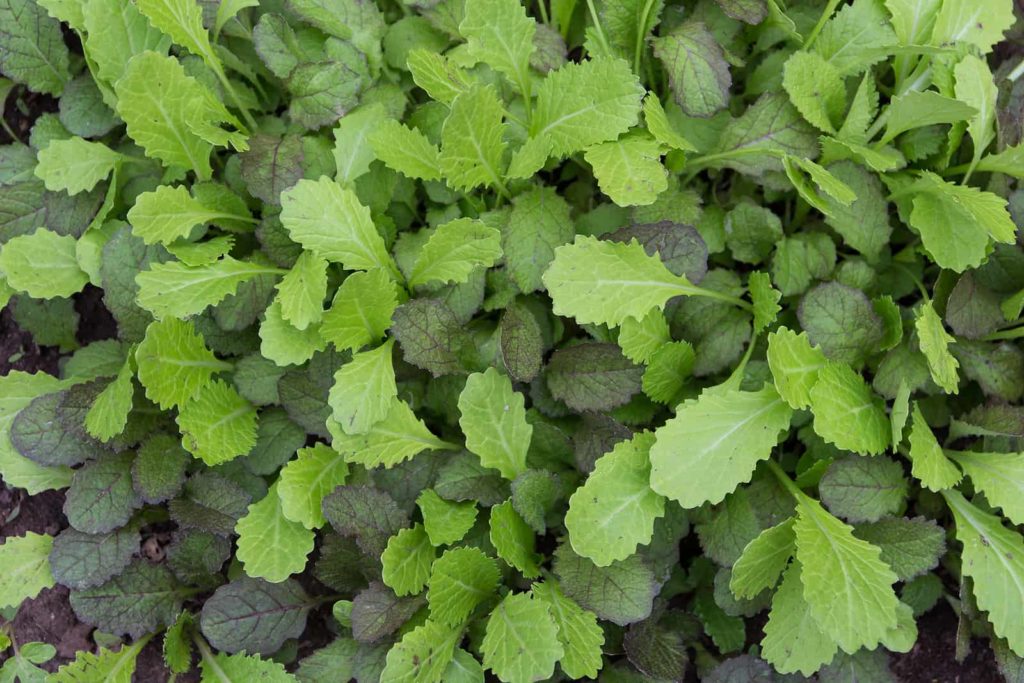 Mustard seed sowing dates
(These dates are for the Northern Hemisphere)
| | |
| --- | --- |
| The average date of the last frost | Planting dates |
| Jan. 30 | Jan. 1-Feb. 10 |
| Feb. 8 | Jan. 10-Mar. 1 |
| Feb. 18 | Jan. 15-Feb. 15 |
| Feb. 28 | Feb. 1-Mar. 15 |
| Mar. 10 | Feb. 10-Mar. 20 |
| Mar. 20 | Feb. 20-Apr. 1 |
| Mar. 30 | Mar. 10-Apr. 15 |
| Apr. 10 | Mar. 1-Apr. 20 |
| Apr. 20 | Mar. 20-May 1 |
| Apr. 30 | Apr. 1-May 10 |
| May 10 | Apr. 15-June 1 |
| May 20 | May 1-June 30 |
| May 30 | May 10-June 30 |
| June 10 | May 20-June 30 |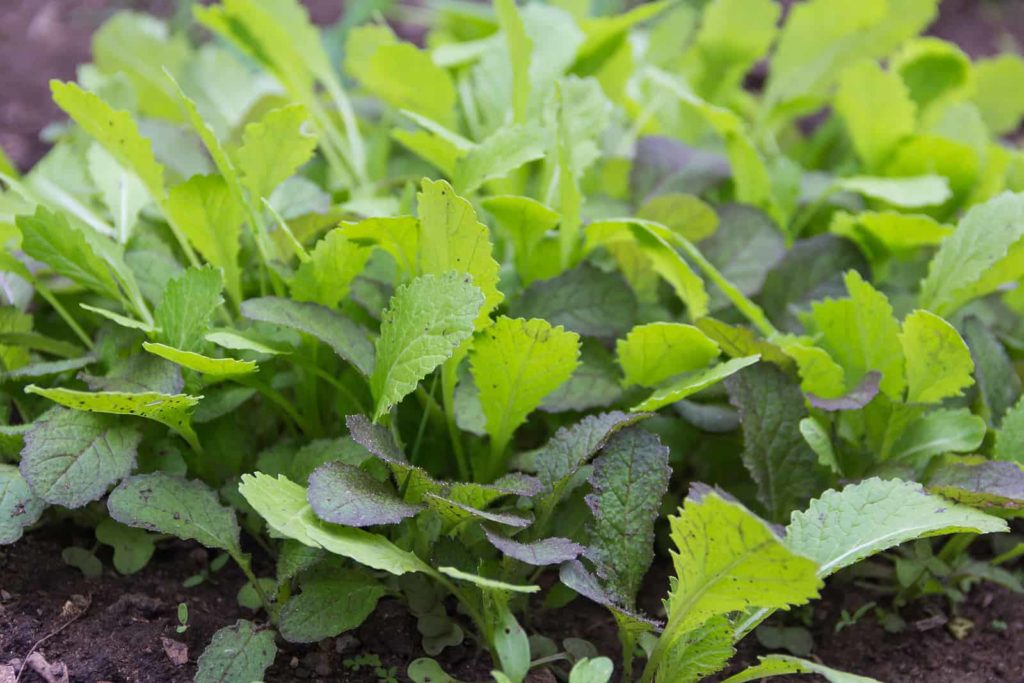 Mustard planting details
Sowing depth: ¼ inch (.6 cm)
Space between plants after thinning: 6-9 inches (15-23cm)
Days to sprout: 5-10
Days to harvest: 30-50
Storage period: 1-2 weeks
Seeds per 100 row feet: ¼ ounce (7 grams)
Yield per 100 row feet: 100 heads
Suggested varieties: Florida Broad Leaf (bolt resistant), Green Wave (bolt resistant), Southern Giant Curled (good choice for fall crop)
More mustard growing articles:
How to Cook and Serve Mustard Greens