Kale is a hardy cool-weather crop. It can be grown in early spring and in mid to late autumn. Kale tastes especially good after it has been touched by frost.
Sow kale seeds in the garden 4 to 6 weeks before the last frost. Start transplants 6 to 8 weeks before setting out in the garden. Transplants can be set in the garden 5 weeks before to 2 weeks after the last frost.
Kale thrives in loamy soil with some aged compost or aged manure added. Light sandy soil and heavy clay soil can adversely affect leaf flavor. Kale can tolerate partial shade.
Kale is a heavy feeder and needs medium to high amounts of potassium.
Kale reaches maturity 55 to 65days after sowing, but you can start harvesting as soon as leaves are edible size. Pick kale when the leaves are bright green and crisp; old leaves are dark green, bitter, and tough.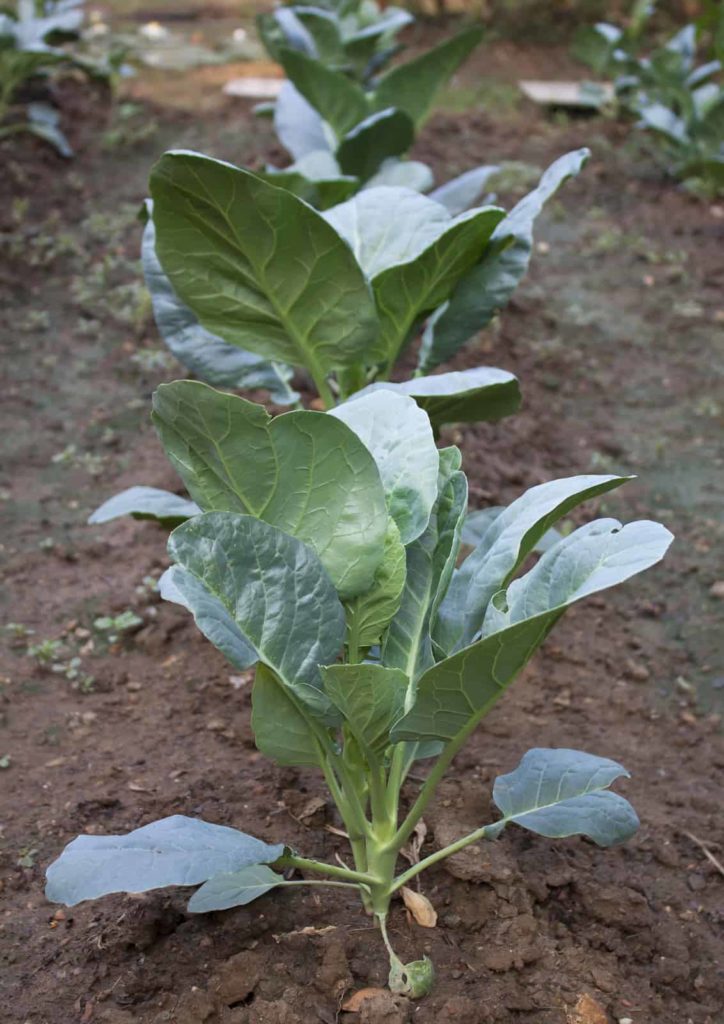 Kale seed sowing dates for early season harvest
(These dates are for the Northern Hemisphere)
| | |
| --- | --- |
| Average date of the last frost | Planting dates |
| Jan. 20 | Jan. 1-Feb. 1 |
| Feb. 8 | Jan. 10-Feb. 1 |
| Feb. 18 | Jan. 20-Feb. 10 |
| Feb. 28 | Feb. 1-20 |
| Mar. 10 | Feb. 10-Mar. 1 |
| Mar. 20 | Feb. 20-Mar. 10 |
| Mar. 30 | Mar. 1-20 |
| Apr. 10 | Mar. 10-Apr. 1 |
| Apr. 20 | Mar. 20-Apr. 10 |
| Apr. 30 | Apr. 1-20 |
| May 10 | Apr. 10-May 1 |
| May 20 | Apr. 20-May 10 |
| May 30 | May 1-30 |
| June 10 | May 15-June 1 |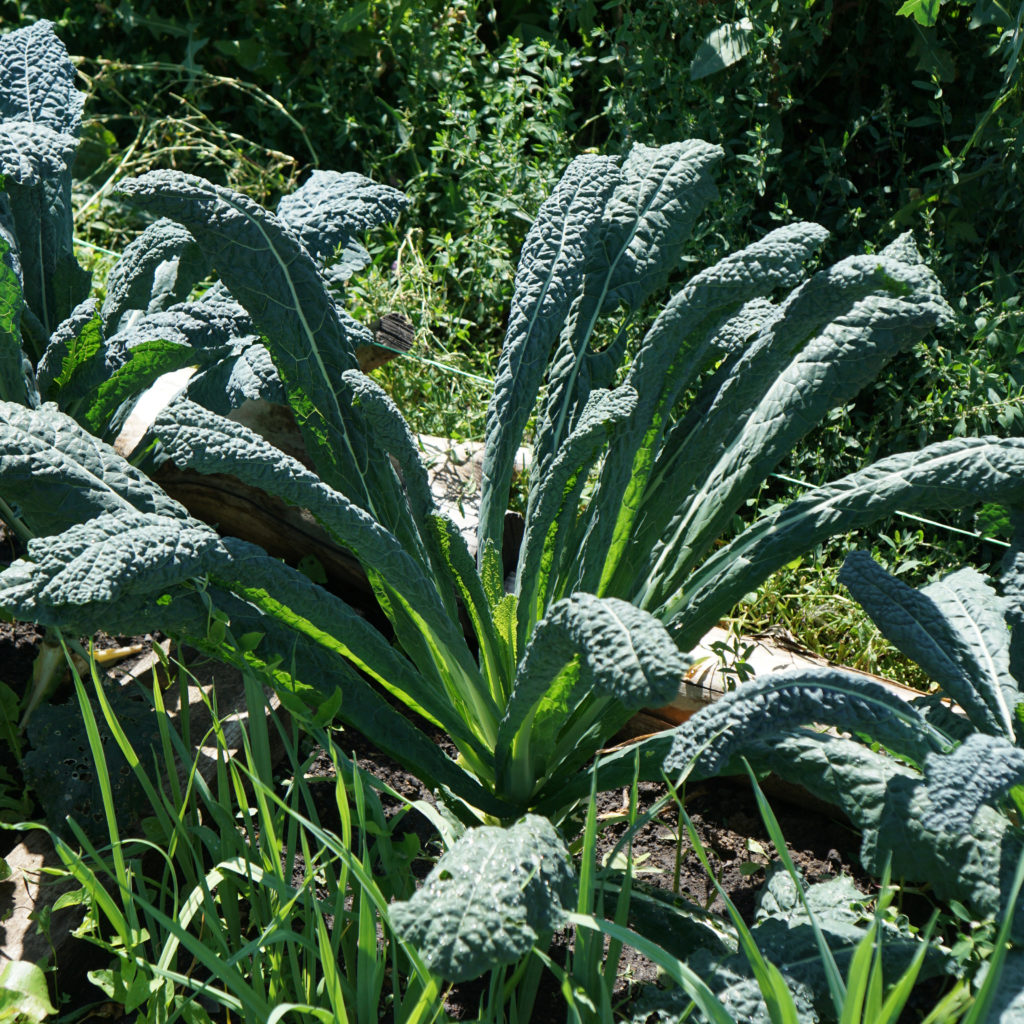 Kale planting details
Sowing depth: ½ inch (12mm)
Space between plant after thinning: 15-18 inches (30-45cm)
Days to sprout: 5-10
Days to harvest: 55-65 days for mature plants; small plants can be harvested at edible size
Storage period: 2-4 weeks
Seeds per 100 row feet: ½ ounce (14 grams)
Yield per 100 row feet: 50 pounds (20kg)
Varieties: Vates Blue Curled, Dwarf Blue Scotch, Konserva, Siberian, Tuscan
Related articles of interest: