Plant garlic so that it receives cool temperatures during the early stages of growth when the leaves are developing. Later in the growing season, warm temperatures and long days are needed for the best bulb development.
Garlic is hardy and can withstand frost and light freezing. Elephant garlic can withstand temperatures lower than regular garlic.
Plant garlic cloves directly in the garden as soon as the soil can be worked in spring, or 4 to 6 weeks before the last frost. For an early start, sow cloves indoors 4 to 6 weeks before setting out. Set out seedlings 2 to 4 weeks before to 1 week after the last frost.
Plant cloves pointed side up, 1 inch deep. Space plants 2 to 6 inches apart.
Grow garlic in humus-rich, well-drained soil. Grow garlic in full sun. Keep weeds away from garlic early in the season as plants are developing.
Garlic bulbs mature in 90 to 100 days. The tips of plant tops can be snipped to use as garlic flavoring during the growing season. When leaves yellow and droop, harvest can beg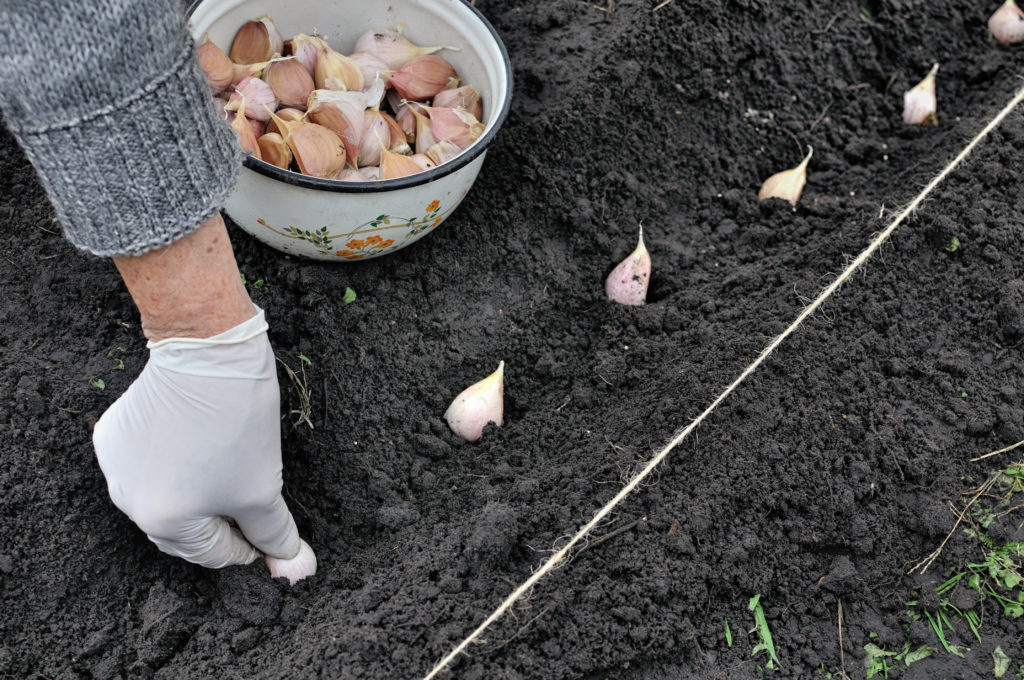 Garlic planting dates
(These dates are for the Northern Hemisphere)
| | |
| --- | --- |
| Average date of the last frost | Planting dates |
| Jan. 30 | Commonly fall planted |
| Feb. 8 | Commonly fall planted |
| Feb. 18 | Commonly fall planted |
| Feb. 28 | Commonly fall planted |
| Mar. 10 | Commonly fall planted |
| Mar. 20 | Feb. 1-Mar. 1 |
| Mar. 30 | Feb. 10-Mar. 10 |
| Apr. 10 | Mar. 10-Apr. 10 |
| Apr. 20 | Mar. 20-Apr. 20 |
| Apr. 30 | Apr. 1-30 |
| May 10 | Apr. 15-May 15 |
| May 20 | Apr. 20-May 20 |
| May 30 | May 1-30 |
| June 10 | May 15-June 1 |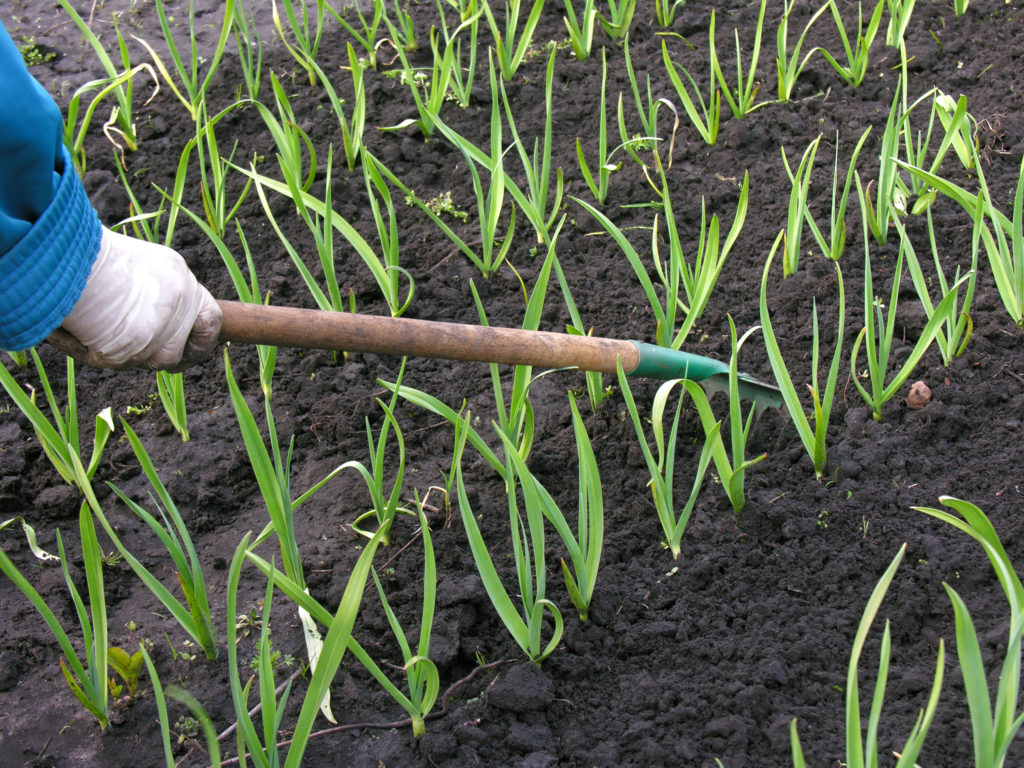 Garlic planting details
Sowing depth: 1 inches (2.5cm) pointed end up
Space between plant after thinning: 2-6 inches (5-15cm)
Days to sprout: 7-14
Days to harvest: 90-100
Storage period: 12-16 weeks
Seeds for 100 row feet: 400 cloves pounds
Yield per 100 row feet: 15 pounds
Suggested Varieties: Giant Improved, Elephant, White or Mexican cultivars, Pink or Italian cultivars
Learn more about planting garlic: