All parts of Florence fennel can be eaten. The bulb can be prepared like celery; it can be eaten raw or cooked. The leaves and tenderest branches can be used in soups and salads. The seeds can be used as a flavoring in baked goods.
Florence fennel requires a long, cool growing season, about 100 days. Fennel can tolerate cold but is killed by frosts. Conversely, temperatures too high cause the plant to bolt.
Sow seeds indoors 4 to 6 weeks before the last frost in spring. Set seedlings in the garden shortly after the last frost. Seedlings should be about 3 to 4 inches tall or more at transplant time. Sow seeds directly in the garden when the soil warms to 68° (16°C).
Florence fennel will grow in most soils, but for quick growth and thick, tender stalks, grow in humus-rich, well-drained soil. Monthly side-dressings of well-rotted manure or waterings with manure tea will help plants produce tender, thick-fleshed bulbs, and stems.
Bulbous stems will be fully grown at 90 to 120 days; do not delay harvest past this time. Leaves and tender branches can be used as soon as the plant is about 18 inches (45cm) tall.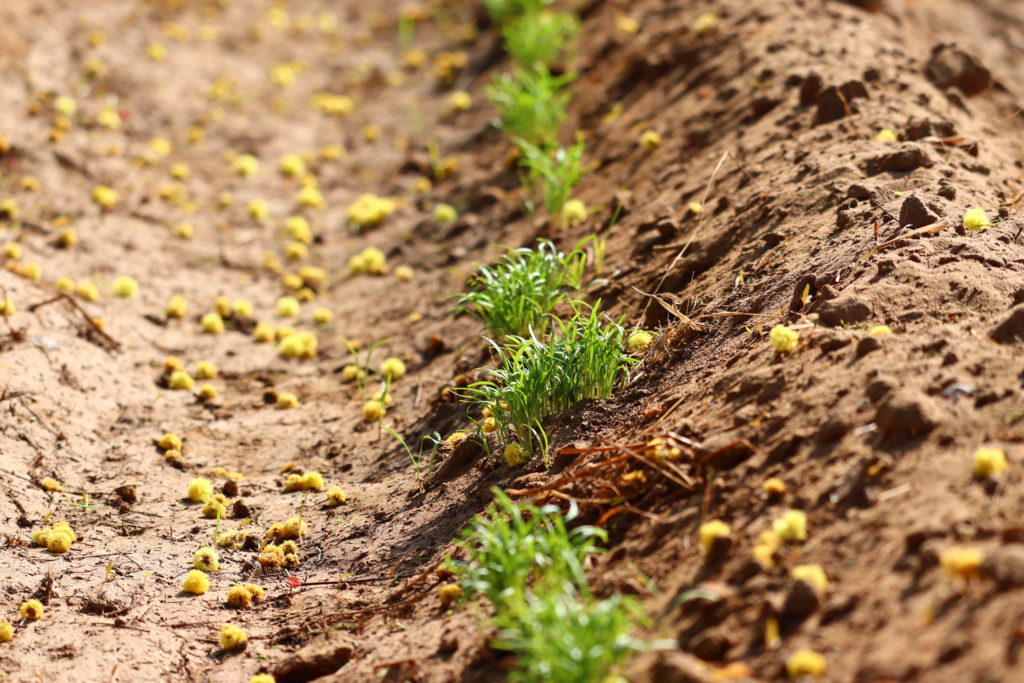 Florence Fennel seed sowing dates
(These dates are for the Northern Hemisphere)
| | |
| --- | --- |
| Average date of the last frost | Planting dates |
| Jan. 30 | Jan. 1-Mar. 1 |
| Feb. 8 | Jan. 1-Mar. 1 |
| Feb. 18 | Jan. 15-Mar. 1 |
| Feb. 28 | Feb. 1-Mar. 1 |
| Mar. 10 | Feb. 15-Mar. 15 |
| Mar. 20 | Mar. 1-Apr. 1 |
| Mar. 30 | Mar. 10-Apr. 10 |
| Apr. 10 | Mar. 15-Apr. 15 |
| Apr. 20 | Mar. 25-Apr. 15 |
| Apr. 30 | Apr. 1-May 1 |
| May 10 | Apr. 15-May 15 |
| May 20 | May 1-30 |
| May 30 | May 1-30 |
| June 10 | May 15-June 1 |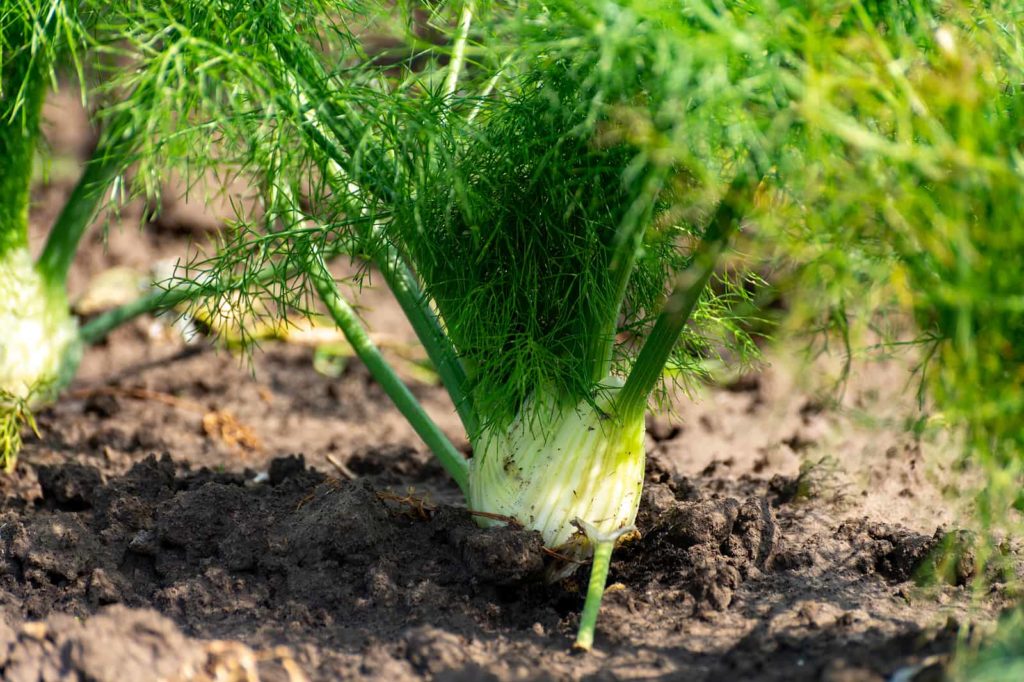 Florence Fennel planting details
Sowing depth: ¼ inch (6mm)
Space between plants after thinning: 10-12 inches (10-15cm)
Days to sprout: 7-14
Days to harvest: 90-115
Storage period: 7 days
Suggested varieties: Hearld, Zefa Fino, Rudy, Trieste
Related articles of interest:
How to Cook and Serve Florence Fennel