Chard—Swiss chard—is a cool and warm-season crop. It will tolerate frost and keep growing in summer. The optimum soil temperature for germination is 50° to 8°5F (10°-29°C).
Direct—seeding is the most common way to start chard. Sow seed in the garden 2 to 4 weeks before the last average frost date in spring.
To get an early start on the season, start seeds indoors 4 weeks before setting transplants in the garden. Set transplants in the garden as early as 3 to 4 weeks before the last frost.
For a fall and winter crop, sow seeds directly in the garden 10 weeks before the first frost in autumn. In mild winter regions, chard can winter over in the ground and may produce a winter or early spring crop.
For the best leaf growth, grow chard in humus-rich, well-drained soil. Chard grows best in full sun but tolerates partial shade. It is a light feeder that needs just moderate amounts of nitrogen.
Chard matures in 50 to 60 days, but you can begin harvesting outer leaves 40 days after sowing. Leave the inner leaves intact to assure continuous production.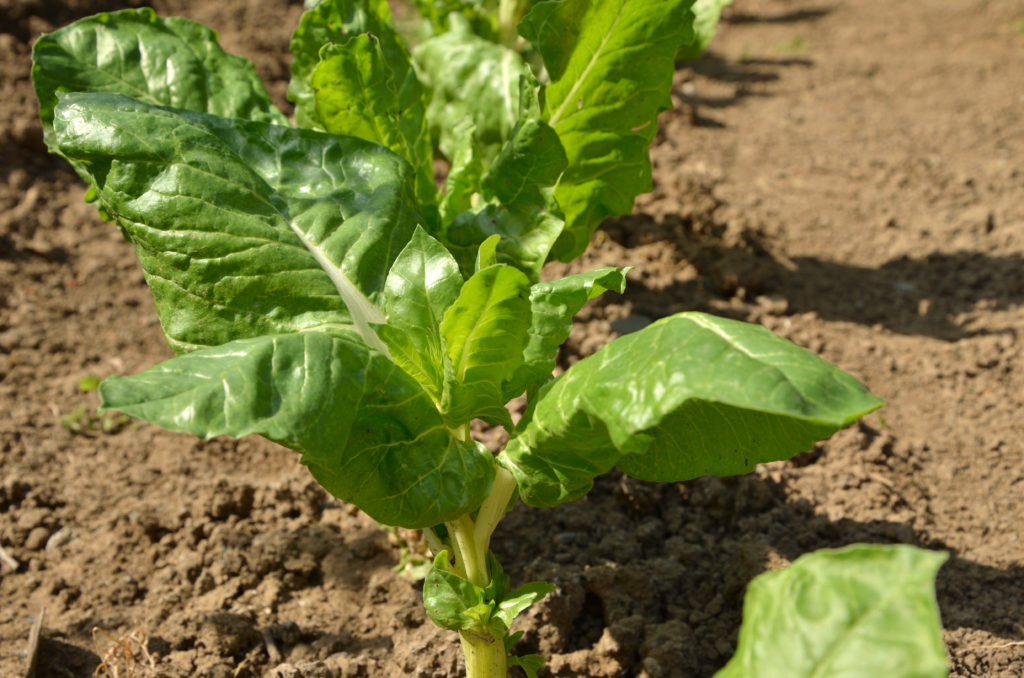 Chard seed sowing dates
(These dates are for the Northern Hemisphere)
| | |
| --- | --- |
| Average date of the last frost | Planting dates |
| Jan. 30 | Jan. 1-Apr. 1 |
| Feb. 8 | Jan. 10-Apr. 1 |
| Feb. 18 | Jan. 20-Apr. 15 |
| Feb. 28 | Feb. 1-May 1 |
| Mar. 10 | Feb. 15-May 15 |
| Mar. 20 | Feb. 20-May 15 |
| Mar. 30 | Mar. 1-May 25 |
| Apr. 10 | Mar. 15-June 15 |
| Apr. 20 | Apr. 1-June 15 |
| Apr. 30 | Apr. 15-June 15 |
| May 10 | Apr. 20-June 15 |
| May 20 | May Cas10-June 15 |
| May 30 | May 20-June 15 |
| June 10 | June 1-15 |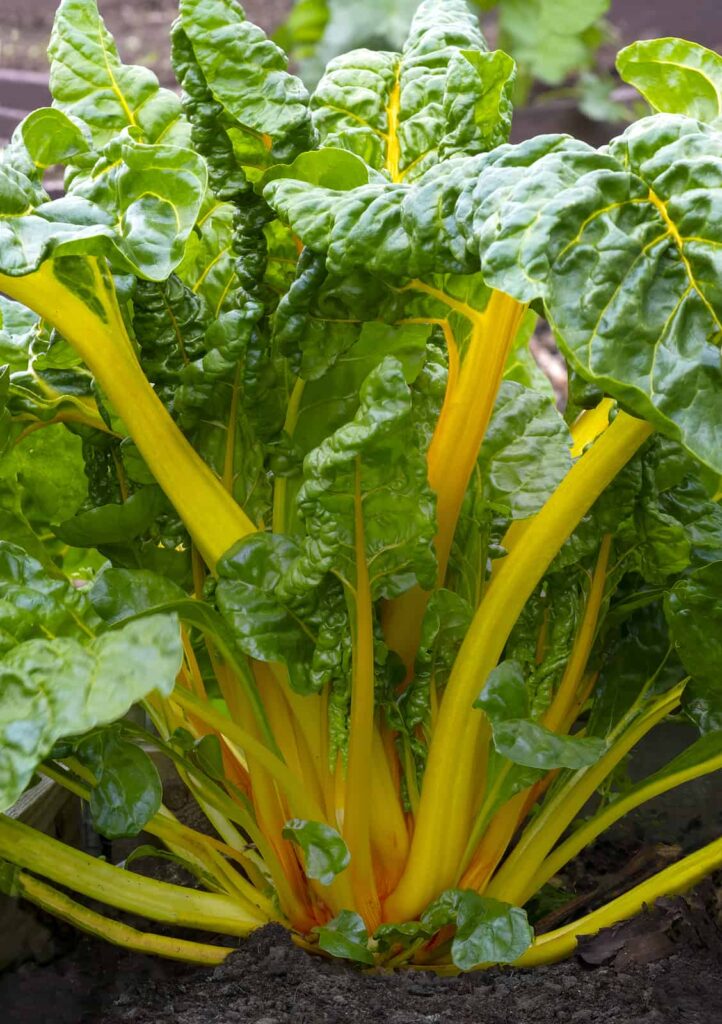 Chard planting details
Sowing depth: ½ (1.25cm)
Space between plant after thinning: 8-12 inches (20-30cm)
Days to sprout: 7-14
Days to harvest: 55+
Storage period: 1-2 weeks
Seeds for 100 row feet: 1 ounce (29 grams)
Yield per 100 row feet: 25 pounds (11kg)
Suggested Varieties: Lucullus, Fordhook Giant, Perpetual Chard, Rhubarb
More about planting chard: