Set cauliflower seedlings in the garden about two or three weeks before the average last frost date, not earlier. Sow cauliflower seeds indoors 4 to 6 weeks before setting seedlings in the garden. Cauliflower grows best at 57° to 68°F (14°-20°C).
Time cauliflower planting so that plants do not mature in hot, head-stunting summer weather. If summers are hot in your area, you may want to grow cauliflower in autumn. Set cauliflower seedling out in June or July for September to November harvest.
Transplant cauliflower seedlings into the garden when they are 6 to 7 inches (15-18cm) tall. Be sure to firm the soil well over seedling roots. Water seedlings daily for several days after moving them and protect them from direct sun until they are well-rooted.
For the best heads, cauliflower should grow rapidly. Plant in humus-rich soil and keep the soil evenly moist; do not let it go dry. When the head develops, break off a bottom leaf and set it over the curd (the developing head) to keep out the light.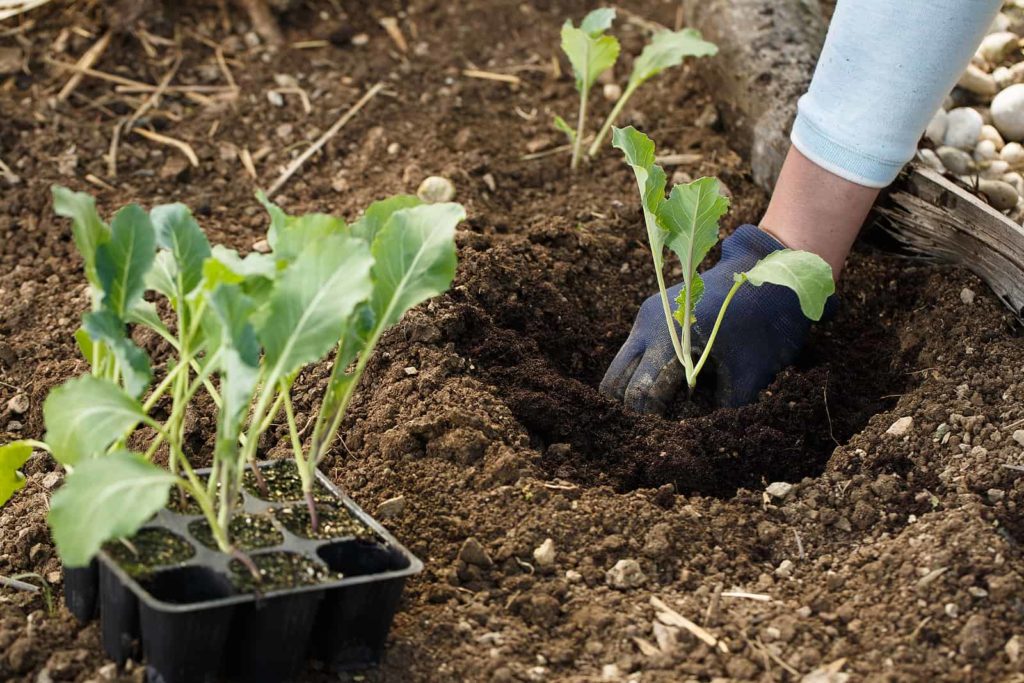 Cauliflower seedling planting dates for spring and summer harvest
(These dates are for the Northern Hemisphere)
| | |
| --- | --- |
| Average date of the last frost | Planting dates |
| Jan. 30 | Jan.1-Feb. 1 |
| Feb. 8 | Jan.1-Feb. 1 |
| Feb. 18 | Jan.10-Feb. 10 |
| Feb. 28 | Jan.20-Feb. 20 |
| Mar. 10 | Feb. 1-Mar. 1 |
| Mar. 20 | Feb. 10-Mar. 10 |
| Mar. 30 | Feb. 20-Mar. 20 |
| Apr. 10 | Mar. 1-Mar. 20 |
| Apr. 20 | Mar. 15-Apr. 20 |
| Apr. 30 | Apr. 10-May 10 |
| May 10 | Apr. 15-May 15 |
| May 20 | May 10-June 15 |
| May 30 | May 20-June 1 |
| June 10 | June 1-June 15 |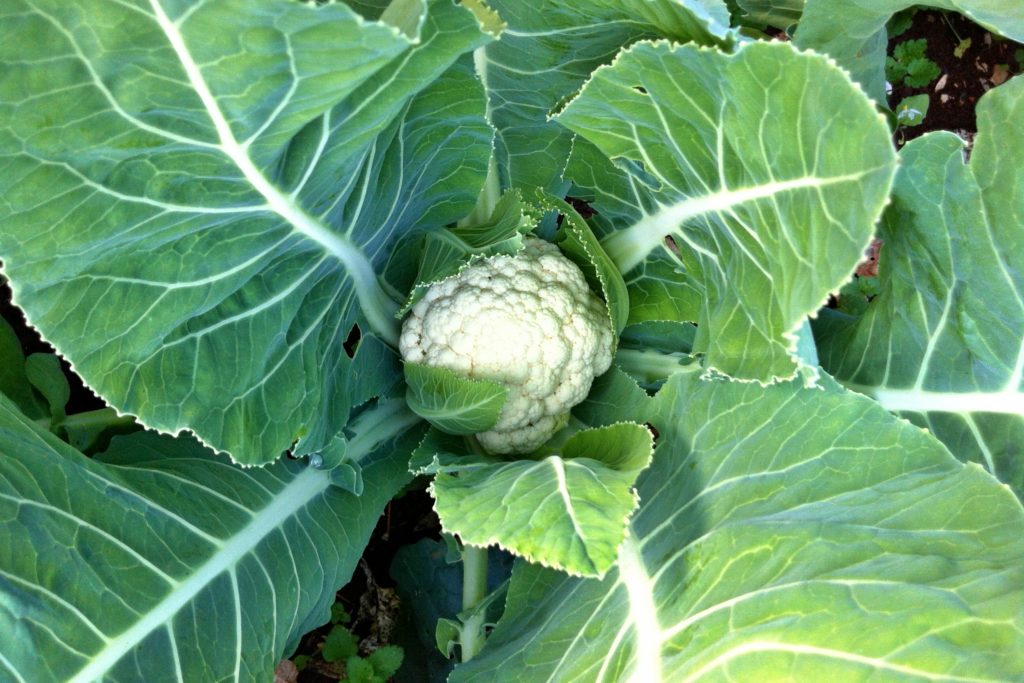 Cauliflower planting details
Sowing depth: ¼ inch (6mm)
Space between plant after thinning: 20-24 inches (50-61cm)
Days to sprout: 8
Days to harvest: 50-85
Storage period: 2-3 weeks
Seeds per 100 row feet: 1 packet
Yield per 100 row feet: 60 heads
Early to harvest varieties (50-60 days): Extra Early Snowball, Super Snowball
Late to harvest varieties (80-110 days): Snowball Y, Snowball No. 84, Perfected Snowball, Snowball 57, Boomerang
Related articles of interest:
Cauliflower Seed Starting Tips
Cauliflower Growing Quick Tips