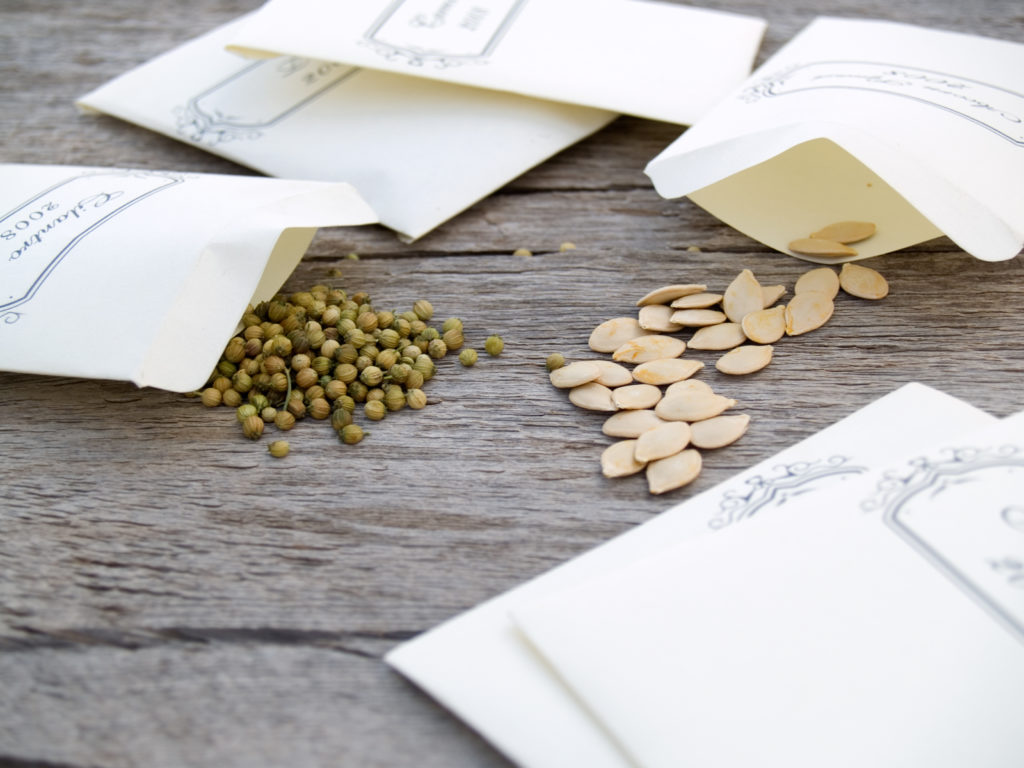 Starting plants from seed can be challenging and satisfying.
You will save money—starting your own seed is much less expensive than buying transplants—and you can choose from a greater number of varieties than you will ever find in a garden center.
But growing from seed requires time, space, and attention. If you only need a few plants it may be more time and cost-effective to have someone get your plants started for you.
Seed Shopping Tips to Get Your Growing Season Started
What do I really want to grow? What do I want to eat?
How much space do I have to grow crops? How much time do I have to garden? Purchase seed with your growing beds and climate in mind and with the amount of work you can reasonably handle.
Determine your seed-sowing and transplant schedule. Consider the length of your growing season and how many successions of crops you can grow in a season.
Start seed shopping in winter. Some seeds may sell out. Be sure you order early enough to sow when you plan.
Check out a variety of seed catalogs to compare selection and price.
Consider the number of seeds in a packet. If your space is limited small seed packets may be the most cost-effective.
Don't forget to consider the space you have to start seed indoors.
Remember growing from seed requires time, space, and attention. You must have seed-starting supplies on hand once you are ready to begin growing.
Choose varieties and cultivars that have qualities that are important to you, such as plant size and growth habit, soil condition tolerance, and suitability to specific regions and climates.
Decide between hybrids and open-pollinated seed. Hybrid seeds may offer higher yields, disease resistance, and newly developed varieties. Open-pollinated varieties may taste better and produce over a longer season. Seed from open-pollinated plants can be saved for next season.
Consider growing one or two varieties each year that you have never grown before. Look for gourmet cultivars or old-fashioned varieties that you've never tried and can't find at the farmers' market or grocery store.
Be aware that the number of days to maturity noted in catalogs and on seed packets is an estimate. The actual number of days may be slightly different for your region, climate, and weather conditions.
Consider if the seed has been treated. Some seeds may be treated with synthetic chemical fungicides. If you don't want treated seed, be sure the seed you order is untreated.
Consider All-American Selections. AAS cultivars tend to grow and produce well in a variety of conditions and regions and are well-suited for gardeners with less experience.
Keep your seed catalogs and packets handy for use as a reference once you begin planting.
Also of interest: