Cool-season vegetables grow best in early spring or in autumn when the weather is cooler. This article will list vegetables that can be planted in the cool time of the year.
Cool-season vegetables should be planted in late winter or early spring so that they mature in mid-to-late spring before the weather grows warm. Cool-season crops can be planted again in mid to late summer so that they mature in the cool of autumn.
To grow vegetables during the cool time of the year, keep the following in mind:
Cool-season vegetables require a minimum soil temperature of 40° to 50°F (5-10°C) to grow.
Most cool-season crops grow well when the air temperature is in the 60°s Fahrenheit—upper teens Celsius. Cool-weather crops do not grow well when the air temperature is greater than 75°F (24°C).
Some cool-season crops can withstand frost and freezing temperatures if they are nearly mature when cold hits. Keep this in mind for the autumn harvest.
Most cool-season crops will suffer and even die if temperatures grow warmer than 80°F (26°C).
Cool-season vegetables can withstand the light frost and the short freezes of early spring and late autumn. Some if mature or nearly mature can withstand severe freezes. Cool-season crops are classified as hardy and half-hardy according to their tolerance.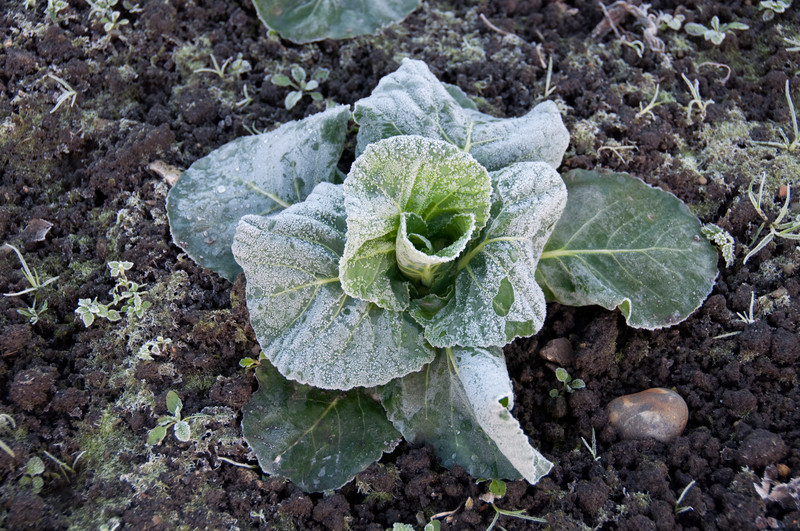 The meaning of "hardy"
Hardy is a gardeners' term for a plant's ability to withstand adverse conditions—commonly cold temperatures. Hardiness will vary from crop to crop and even from one crop variety to another.
Hardy vegetables can be planted two to four weeks before the last frost in spring. These crops can withstand subfreezing temperatures for days and even weeks. Their seeds will germinate in cold soil and their seedlings can endure short freezes. See also: Average Date of the Last Frost and Days in the Growing Season.
Vegetables for spring and late summer planting should be hardy; they should be able to withstand late frosts in spring and early frosts in autumn.
Hardy vegetables
Here is a list of hardy vegetables. These crops can be planted—seeds sown or transplants set in the garden—two to four weeks before the average last frost date.

Asparagus
Broccoli
Brussels sprouts
Cabbage
Chinese cabbage
Collards
Garlic
Horseradish
Kale
Kohlrabi
Leeks
Onions
Parsley
Peas
Rhubarb
Rutabagas
Spinach
Turnips
Half-hardy vegetables
Half-hardy vegetables can tolerate only light freezes–that is short-term exposure to subfreezing temperatures. Half-hardy crops should be planted around the date of the last spring frost.
Here is a list of half-hardy vegetables. Sow the seeds of these crops or set out transplants near the average date of the last frost in your area. Half-hardy crops include:
Artichokes
Beets
Carrots
Cauliflower
Celeriac
Celery
Chard
Chinese cabbage
Chicory
Cresses
Endive
Escarole
Lettuce
Mustard
Parsnips
Potatoes
Radishes
Salsify
Swiss chard
Turnips
Use these lists to decide which crops you want to grow in late winter and early spring.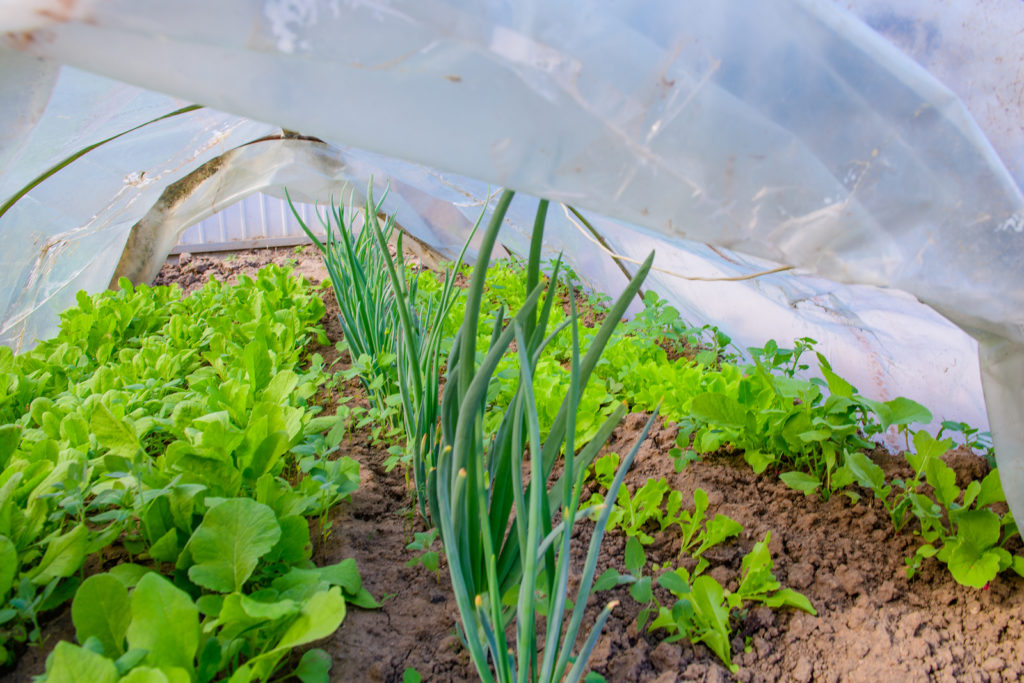 Getting an earlier start
If you want to start vegetables earlier, sow seeds indoors for transplanting out later or grow crops under plant blankets or plastic tunnels until after the last frost. See articles on Season Extension to grow outside of the growing season where you live.
Related Articles Include:
Know Your Garden Growing Season
Starting Your Organic Vegetable Garden
What Every Vegetable Garden Needs
How Big Should Your Vegetable Garden Be?