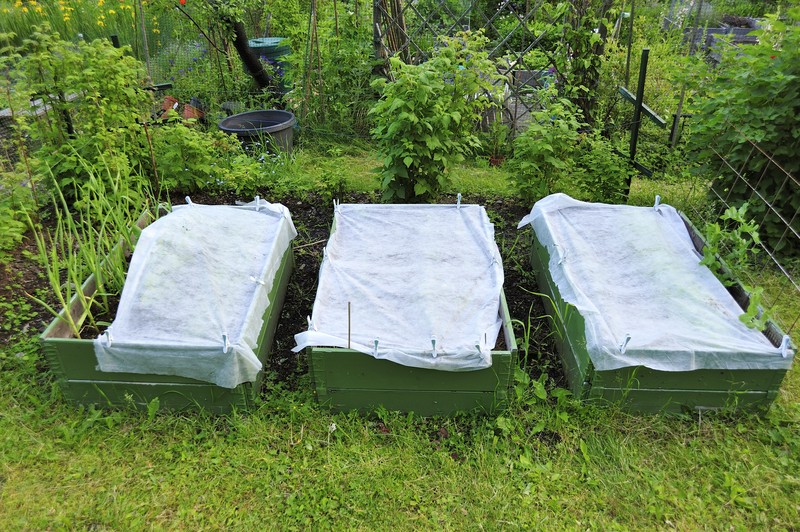 Floating row covers are made of lightweight spun poly fabric and are laid loosely over plants. A floating row cover will protect plants from frost damage to 28°F.
Row covers transmit up to 85 percent of available sunlight and are permeable to air and water. Sunlight and weather will weaken the fibers in spun poly row covers, so they should be replaced each year if they are used both at the beginning and end of the season.
Under a poly row cover the temperature will be about 10 degrees warmer than the open air at night and about 5 degrees warmer during the day.
There are several product names for row cover material including Reemay, which is spun bonded polyester; Agryl, which is spun bonded polypropylene; and Argonet, which is a mesh of polypropylene and nylon.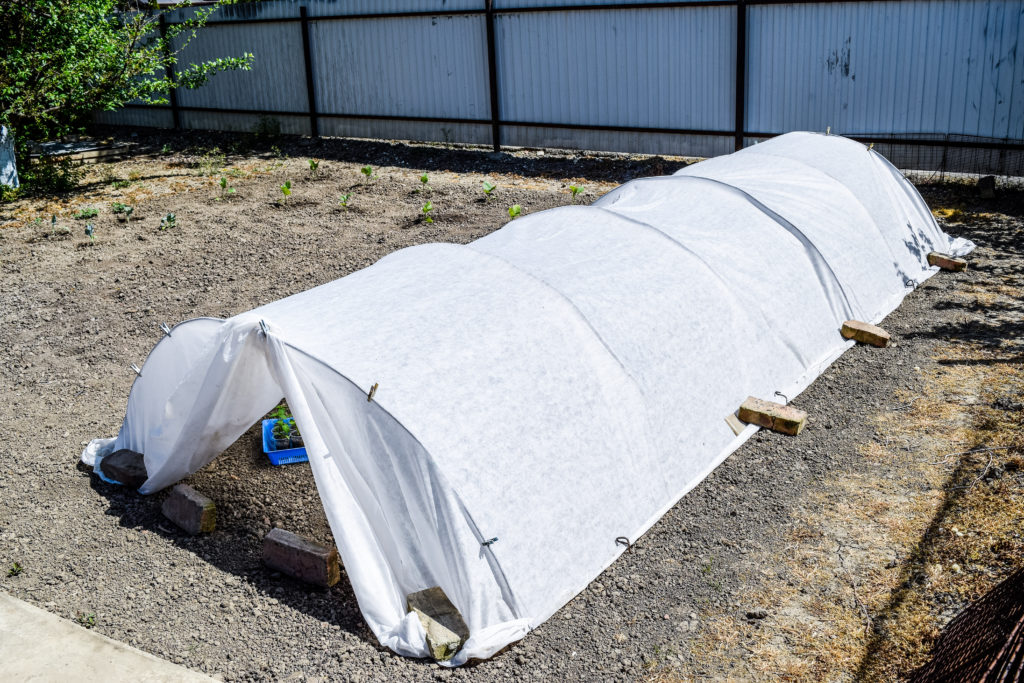 Benefits of Row Covers
Row covers will speed the growth of young plants early in the season. They do not warm the soil but they enhance the growing environment for seedlings. Your harvest should come 1 to 2 weeks earlier.
Slow evaporation of moisture from the soil. Protect plants from harsh sunlight.
Protect plants from strong wind and heavy rain.
Keep pests off of plants.
Protect late season crops from frost, extending the season. (Row covers can touch plant leaves with no damage, but row covers should not lie directly on fruit such as tomatoes or peppers—the fabric will transmit the outside cold to the fruit tissue causing damage.)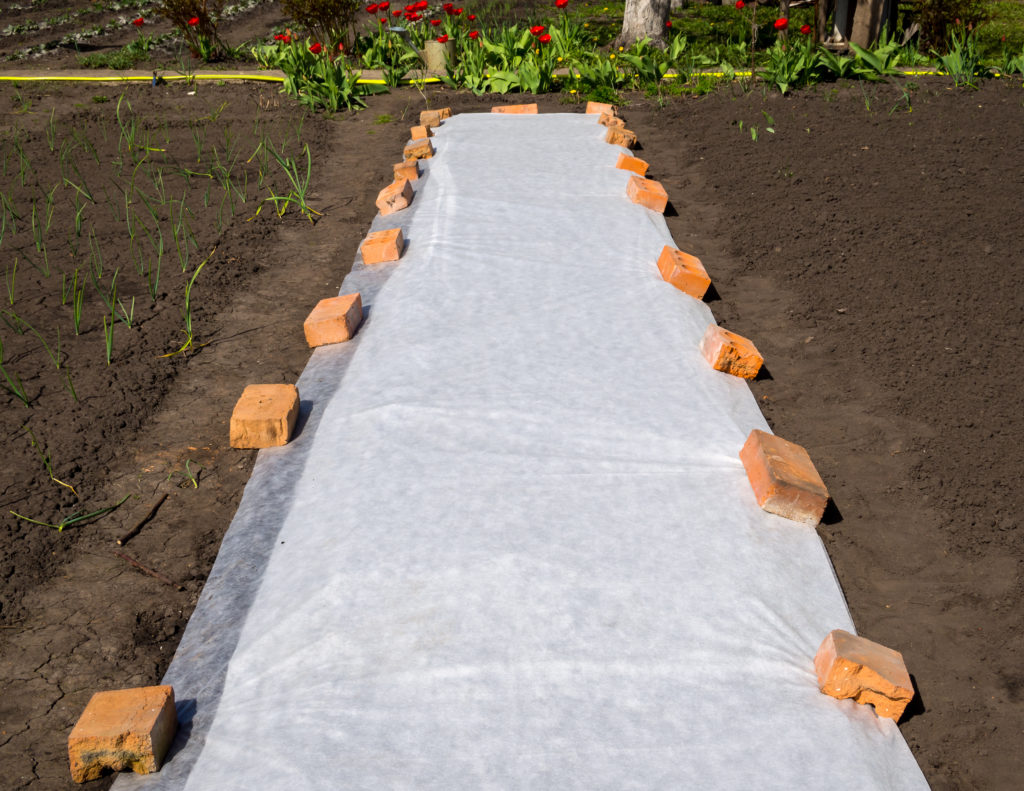 Installing Row Covers
Cut the fabric to the length and width of the area you want to protect. The fabric is easily cut with garden scissors.
Drape the fabric loosely over the plants or rows of plants; early in the season the fabric will float up as plants grow. Late in the season you can drape fabric over wooden or PVC frames to keep the fabric from touching fruits.
Keep the fabric in place by holding down edges with U-shaped garden staples or by weighing down the fabric with stones, bricks, boards, or soil.
Also of interest:
Plastic Tunnels for Growing Vegetables
How to Prepare a Winter Vegetable Garden
(Be sure to see more tips, click here for Season Extension articles.)